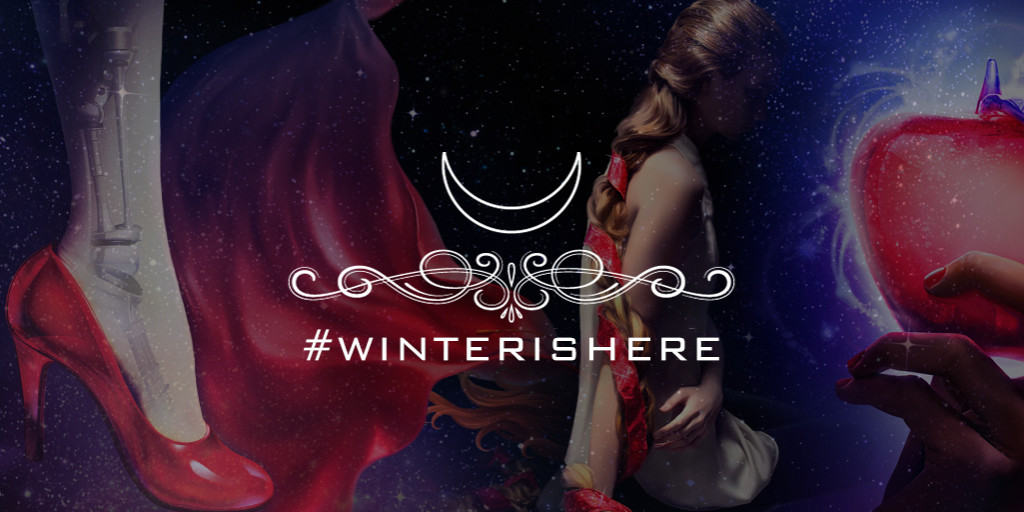 IT HAS ARRIVED.
As of today, Winter is officially out in the world, and I am a bundle of nerves and excitement and happy jitters!
I hope with all my heart that you will love this conclusion to the Lunar Chronicles. It's been an amazing journey for me and I hope for you as well. Thank you all so incredibly much for coming along for the ride.

A few reminders:
If you're coming to the Lunar Ball in Tacoma, WA, tonight – don't forget to dress up and bring your non-perishable food item(s) for our Feed the Outer Sectors Food Drive!
If you're not coming to the Lunar Ball tonight, you can still be a part of the celebration! Download the Periscope app to your smart phone or tablet, then follow @FierceReads. We'll be livestreaming parts of tonight's party beginning around 8:00 EST / 5:00 PST. (The official performance will kick off at 9:30 EST / 6:30 PST.)
We're also encouraging guests to comment and post photos to social media using #WinterIsHere if you'd like to live vicariously through them.
I've taken over the @FierceReads Snapchat account. Follow for a behind-the-scenes look at my launch day and book tour!
And don't forget about the current Lunar Chronicles Sweepstakes going on, and the upcoming tour dates, and more! All details can be found in this blog post.
Well, I've got a ball to get ready for, so I think all that's left to say is . . .
HAPPY READING!