The Phantom of Linkshire Manor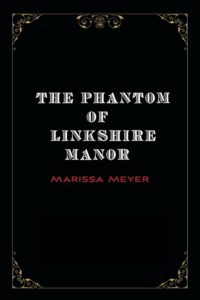 First published in the gothic romance anthology Bound in Skin, "The Phantom of Linkshire Manor" is now available as a stand-alone story for the first time.
Anna Forrester, a young physician's assistant, is summoned to care for James Rothwell, the handsome master of Linkshire Manor, after he is bedridden from an unusual illness. Anna agrees to stay in the house to oversee Mr. Rothwell's recovery, but she soon finds that the master's symptoms are only one of Linkshire's many mysteries. There are cries and whispers heard at night, servants acting suspiciously, and rumors that the death of Mr. Rothwell's wife might not have been the suicide it's been claimed to be.
Inspired by classic gothic romances, this novella from New York Times-bestselling author Marissa Meyer weaves together a story of greed, betrayal, ambition… and love.
Note: While it is not available for sale on Amazon, Kindle readers can use the Smashwords store to purchase the book as a .mobi file that can be sent/downloaded to your Kindle reader or app.
Purchase Links: Smashwords | Barnes and Noble | Scribd |  Apple Books |  Kobo
Serendipity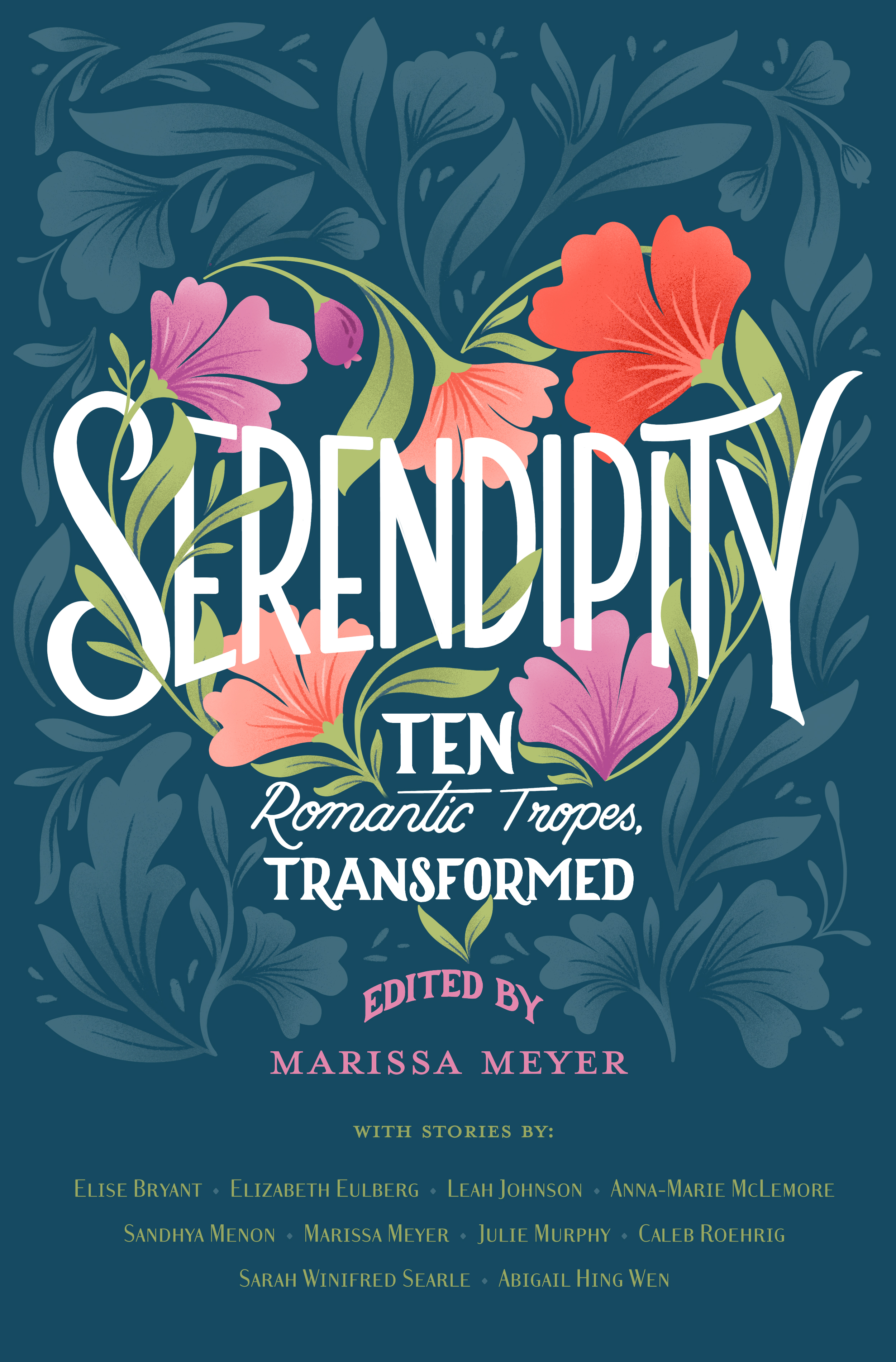 Love is in the air in this collection of stories inspired by romantic tropes and edited by #1 New York Times-bestselling author Marissa Meyer.
The secret admirer.
The fake relationship.
The matchmaker.
From stories of first love, unrequited love, love that surprises, love that's been there all along, ten of the brightest and award-winning authors writing YA have taken on some of your favorite romantic tropes, embracing them and turning them on their heads. Readers will swoon for this collection of stories that celebrate love at its most humorous, inclusive, heart-expanding, and serendipitous.
Contributors include Elise Bryant, Elizabeth Eulberg, Leah Johnson, Anna-Marie McLemore, Marissa Meyer, Sandhya Menon, Julie Murphy, Caleb Roehrig, Sarah Winifred Searle, and Abigail Hing Wen.
Purchase Links: Bookshop | Barnes and Noble | Indiebound |  Apple Books |  Kobo
Because You Love To Hate Me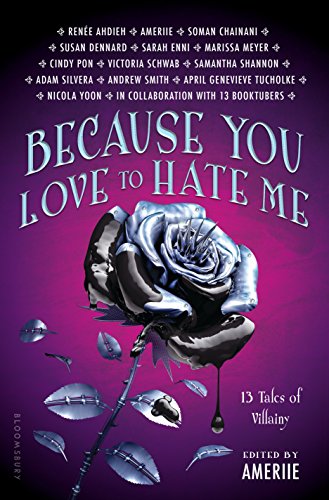 Leave it to the heroes to save the world–villains just want to rule the world.
In this unique YA anthology, thirteen acclaimed, bestselling authors team up with thirteen influential BookTubers to reimagine fairy tales from the oft-misunderstood villains' points of view. These fractured, unconventional spins on classics like "Medusa," Sherlock Holmes, and "Jack and the Beanstalk" provide a behind-the-curtain look at villains' acts of vengeance, defiance, and rage–and the pain, heartbreak, and sorrow that spurned them on. No fairy tale will ever seem quite the same again!
Featuring writing from . . . Authors: Renée Ahdieh, Ameriie, Soman Chainani, Susan Dennard, Sarah Enni, Marissa Meyer, Cindy Pon, Victoria Schwab, Samantha Shannon, Adam Silvera, Andrew Smith, April Genevieve Tucholke, and Nicola Yoon BookTubers: Benjamin Alderson (Benjaminoftomes), Sasha Alsberg (abookutopia), Whitney Atkinson (WhittyNovels), Tina Burke (ChristinaReadsYA blog and TheLushables), Catriona Feeney (LittleBookOwl), Jesse George (JessetheReader), Zoë Herdt (readbyzoe), Samantha Lane (Thoughts on Tomes), Sophia Lee (thebookbasement), Raeleen Lemay (padfootandprongs07), Regan Perusse (PeruseProject), Christine Riccio (polandbananasBOOKS), and Steph Sinclair & Kat Kennedy (Cuddlebuggery blog and channel).
This anthology includes my short story, "The Sea Witch," inspired by Hans Christian Andersen's "The Little Mermaid."
Purchase Links: Bookshop | Barnes and Noble |  Kindle |  Apple Books |  Kobo
A Tyranny Of Petticoats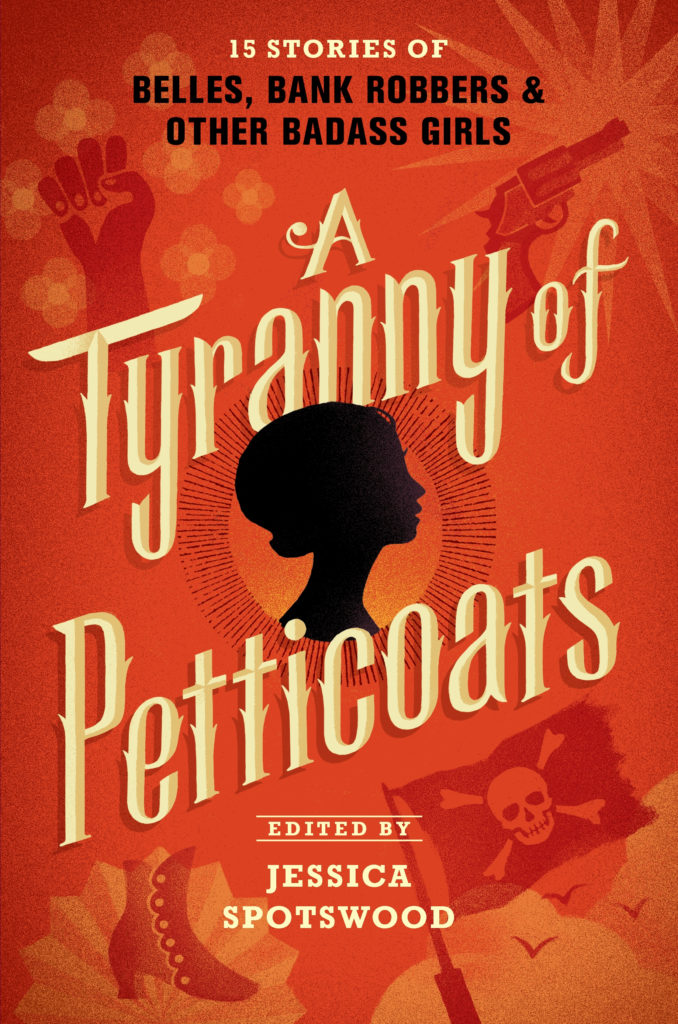 From an impressive sisterhood of YA writers comes an edge-of-your-seat anthology of historical fiction and fantasy featuring a diverse array of daring heroines.
Criss-cross America — on dogsleds and ships, stagecoaches and trains — from pirate ships off the coast of the Carolinas to the peace, love, and protests of 1960s Chicago. Join fifteen of today's most talented writers of young adult literature on a thrill ride through history with American girls charting their own course. They are monsters and mediums, bodyguards and barkeeps, screenwriters and schoolteachers, heiresses and hobos. They're making their own way in often-hostile lands, using every weapon in their arsenals, facing down murderers and marriage proposals. And they all have a story to tell.
This anthology includes my short story "Gold in the Roots of the Grass," a ghost story set during the Black Hills Gold Rush in Deadwood, South Dakota.
Purchase Links: Bookshop | Barnes and Noble | Apple Books | Kobo
Disclosure: I am an affiliate of Bookshop.org and I will earn a commission if you click through and make a purchase.