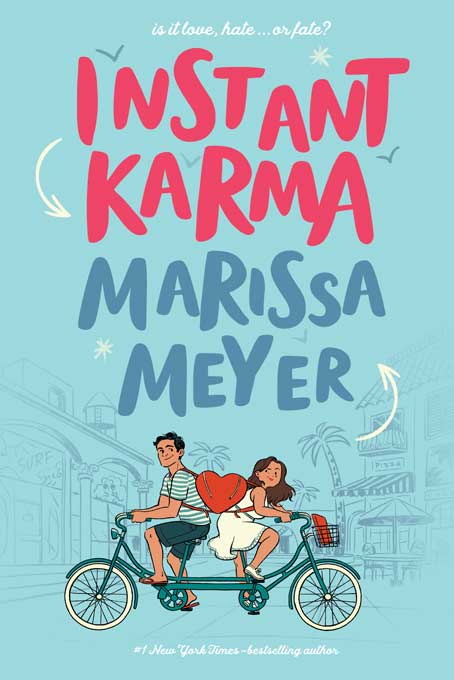 An irresistible hate-to-love romance about a girl who suddenly has the power to cast karma on the people around her and the lab partner who thwarts her plans and steals her heart, from New York Times-bestselling author Marissa Meyer.
Chronic overachiever Prudence Daniels is always quick to cast judgment on the lazy, rude, and irritating residents of her coastal town. She dreams of a world in which people might actually get what they deserve… Pru's dreams of karmic justice are fulfilled after a night out with her friends, when she wakes up with the sudden, wondrous ability to cast instant karma on those around her. Though it seems almost too good to be true, Pru is not one to ignore such obvious signs from the universe. She giddily starts to make use of the power, but there is one person on whom her powers consistently backfire: Quint Erickson, her slacker of a lab partner.
Quint is annoyingly cute and unexpectedly noble, especially when it comes to his work at a rescue center for local sea animals. When Pru resigns herself to volunteering at the rescue center for extra credit, she begins to uncover truths about baby otters, environmental upheaval, and what the universe might really be trying to tell her about Quint—not necessarily in that order. Her newfound karmic insights reveal how thin the line is between virtue and vanity, generosity and greed… love and hate.
Purchase Links: Bookshop  |  Barnes and Noble  |  IndieBound  |   Indigo (Canada)  |   iBooks
With a Little Luck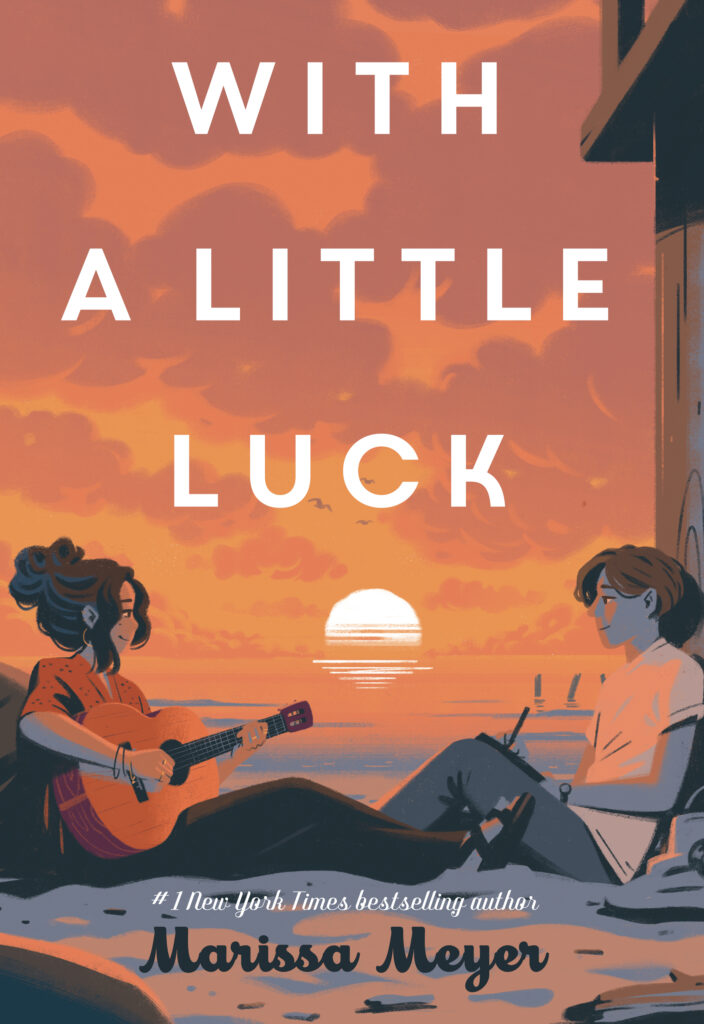 After being magically gifted with incredible luck, a boy discovers this gift just may be a curse when it comes to love, in this YA novel by #1 New York Times-bestselling author Marissa Meyer.

Jude is determined to fly under the radar. He just wants to draw his comics, host regular D&D night with his friends, work at his parents' vinyl record store, and escape high school as unscathed as possible. That is, until the night he comes across a mysterious twenty-sided dice and finds himself inexplicably gifted with a bout of supernatural good luck.

Suddenly, everything Jude has ever wanted is within reach. His first art submission is accepted to his favorite fanzine. He helps his friend's song become a finalist in a songwriting competition. And he's the 100th caller to a local radio contest, winning him a pair of coveted concert tickets, which he uses to ask out the popular girl he's been crushing on since elementary school. For a few blissful weeks, he feels invincible.

But when he loses the magic dice at a local music festival, his luck takes a turn for the worse. He struggles to reclaim his good fortune while fighting off long-buried feelings for his best friend―who is definitely not the girl he's supposed to be in love with. Can Jude risk stepping into the spotlight long enough to win the true girl of his dreams? Or is he doomed to be unlucky in love forever?
Purchase Links: Bookshop  |  Barnes and Noble  |  Indigo (Canada)  | 
Disclosure: I am an affiliate of Bookshop.org and I will earn a commission if you click through and make a purchase.