I have so much news to share with you! First is the title of the GILDED sequel!

Can Serilda break the curse and escape the Erlking's clutches? And can Marissa figure out how to incorporate a cooking ladle?? Find out in CURSED… coming next November!
CURSED is available now for preorder at some retailers with more to come. Add it to your Goodreads TBR. Also, watch in the new year for a cover reveal!
Until then, my next release is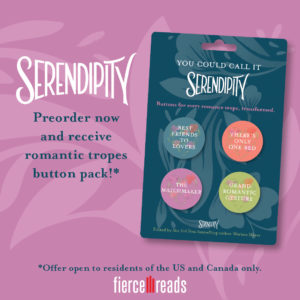 SERENDIPITY: TEN ROMANTIC TROPES, TRANSFORMED, coming in less than a month! To celebrate, there is a preorder campaign going on through Fierce Reads. Preorder the book and fill out the form to receive your special gift of this adorable romantic tropes button pack. (US and Canada only). Go here for eligibility and to enter.  
You can preorder SERENDIPITY through my affiliate bookshop.org store or wherever you normally get your books.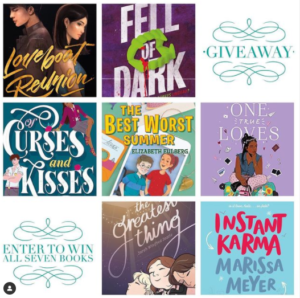 While we're talking about SERENDIPITY, I am teaming up with six other authors from our swoon-filled collection to do a fun round robin so you can start getting to know us and our books before SERENDIPITY comes out on January 4. One lucky winner will receive ALL SEVEN BOOKS pictured here! See the Instagram post for details and to enter – this giveaway is open internationally but hurry – it closes December 17th.
More news coming soon about SERENDIPITY launch events!
---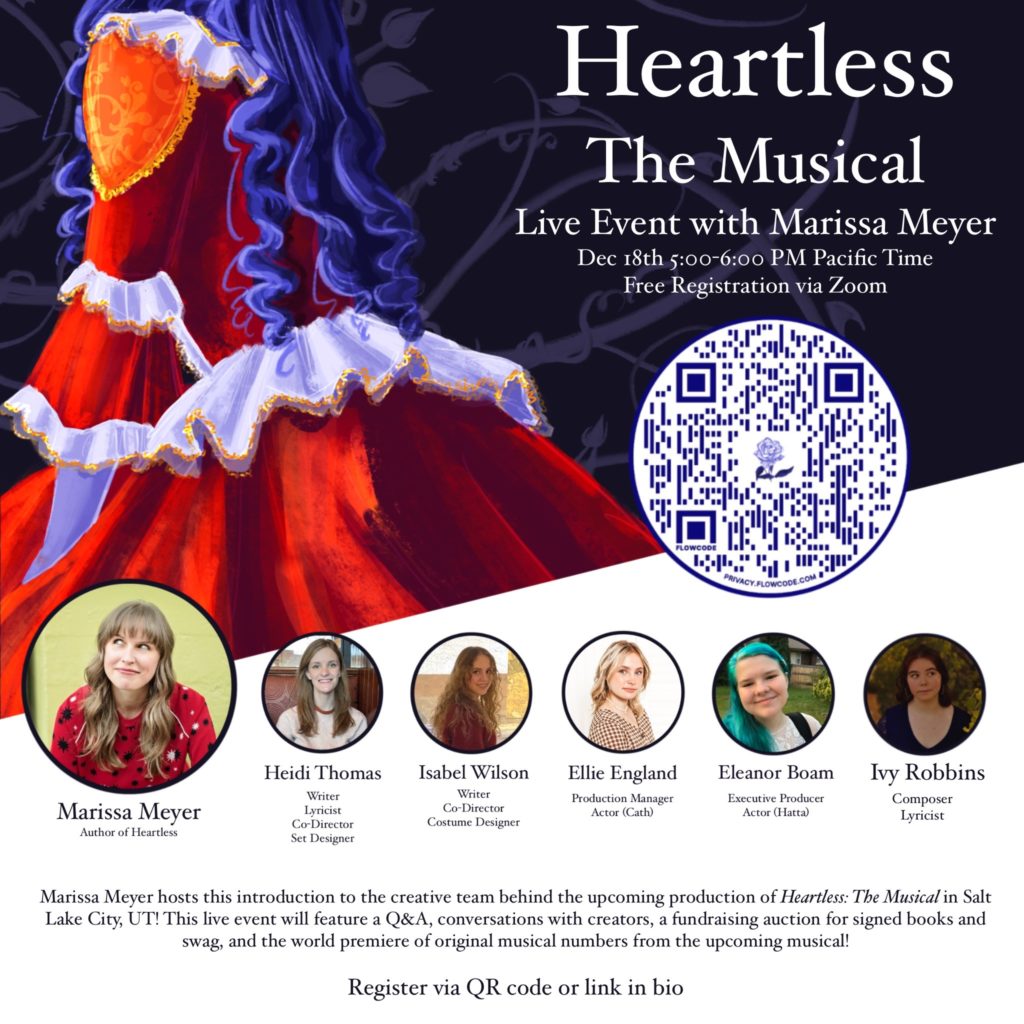 Also, I have some other very exciting news – a group of amazing fans is making HEARTLESS into a musical! I am so honored and thrilled to see this coming together and am hosting an event with the production team on December 18 to help raise funds for the production. I hope you'll join us!
The event will include discussions with the creative/production team, audience Q&A, a merchandise auction, and more! Registration for the event is free but is required so make sure you sign up: 
https://us02web.zoom.us/webinar/register/WN_0_I7sigLR864cdAvYdJWIQ
Hope to see you!