As many of you know, 2022 will mark TEN YEARS since Cinder was first published. (Bonkers, I know!!) I'm excited to announce that next March, Feiwel & Friends will be releasing a stunning 10th Anniversary Collector's Edition of Cinder!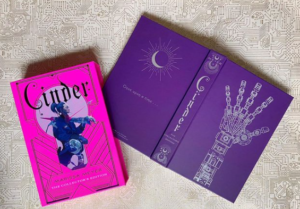 This edition features a beautiful new slipcase, Tomer Hanuka's stunning artwork, and a gorgeous design by Rich Deas. I can't wait to hold this beauty in my hands – and of course, to share it with all of you!

The 10th anniversary edition of Cinder officially hits shelves on 3/15/22 and is available for preorder at my Bookshop.org store or see here for other preorder links.
Stay tuned for more exciting Lunar activities and announcements coming in the new year! 💕

Until then, there are TWO giveaways you can enter: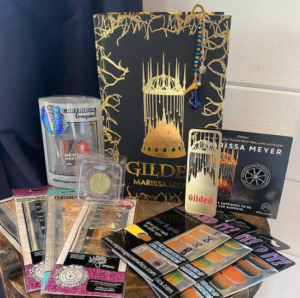 First up is The Have a Gilded Holiday Giveaway! See Instagram for details and to enter, but hurry – this giveaway ends December 10!
---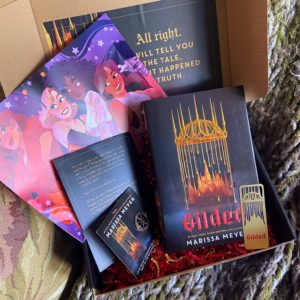 And second is The Gilded Box Sweepstakes put on by Fierce Reads (U.S. Only) – see the site for details and to enter by December 20.
A reminder that there is also a monthly giveaway over at The Happy Writer Podcast account on Instagram. I have so enjoyed chatting with all our amazing guests this year, and hope our weekly talks have brought you plenty of inspiration and joy! We only have a couple more episodes left in our 2021 season before we take a break for the holidays, but you can always catch up with past episodes here. I hope if you're not already a listener, that you check out some of the amazing conversations I've had with authors and industry professionals so far, with more to come in the weeks and months to come.