Just in time for fall… the Cinder Infinity Scarf!
October 14, 2016
I AM SO EXCITED TO WEAR THIS EVERYWHERE.
Litographs, the fabulous brand behind these Cinder t-shirts, tote bags, and posters, has just launched a new line of infinity scarves. And I can tell you, I've seen them in person and they are so ridiculously soft and luxurious. Mine is going right next to my Ravenclaw scarf for all-time fav winter accessory.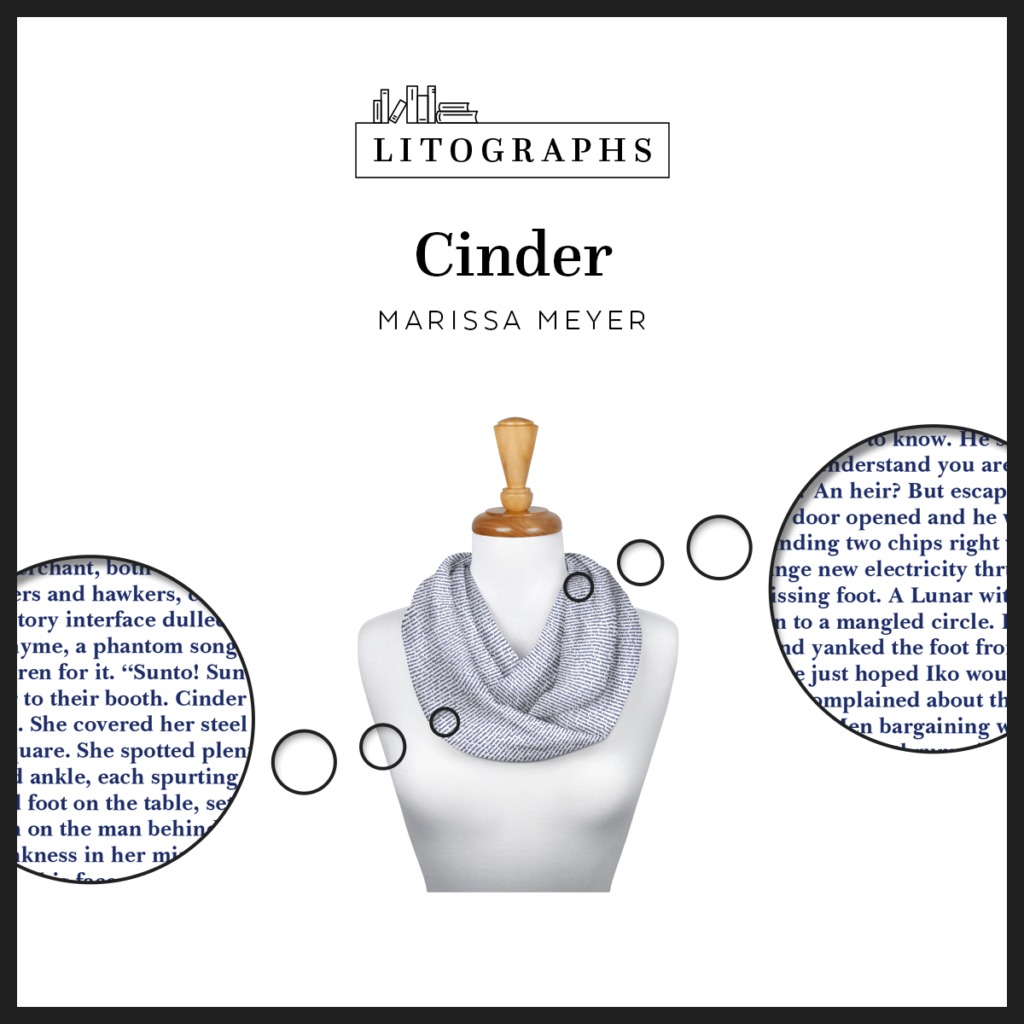 From Litographs:
These super soft infinity scarves are available in your choice of 12 colors and 4 fonts.
Plus, bonus!
Save $5 on your scarf with code CINSCARF (valid through 10/18) https://www.litographs.com/products/cinder-scarf
And… double bonus!
To celebrate, we're giving away one scarf autographed by me. Enter here! → https://litographs.typeform.com/to/xgqhJO
This entry was posted in
Cinder
. Bookmark the
permalink
.
← Welcome
3 Comments