The Countdown to Heartless is getting intense! We have just four more weeks before it arrives in a bookstore near you, and there is SO MUCH happening to help us all get in the mood for magic, monsters, and madness.
1. Murderer. Martyr. Monarch. Mad… 
Watch the official Heartless book trailer, just revealed at Bustle.com!
*
2. Win a Tea Party with Marissa Meyer
Fans in the US and Canada can enter this cool sweepstakes to be flown out to the Wires & Nerve launch party next January in Tacoma, WA, and enjoy a tea party with yours truly. Enter at HeartlessBook.com.

*
3. The 50 Day Heartless Countdown
Join in the fun by following the prompts on Twitter or Instagram, with the hashtags #HeartlessCountdown and #sweepstakes, and you could win awesome prizes, including an early copy of the book! See more details on FierceReads.com.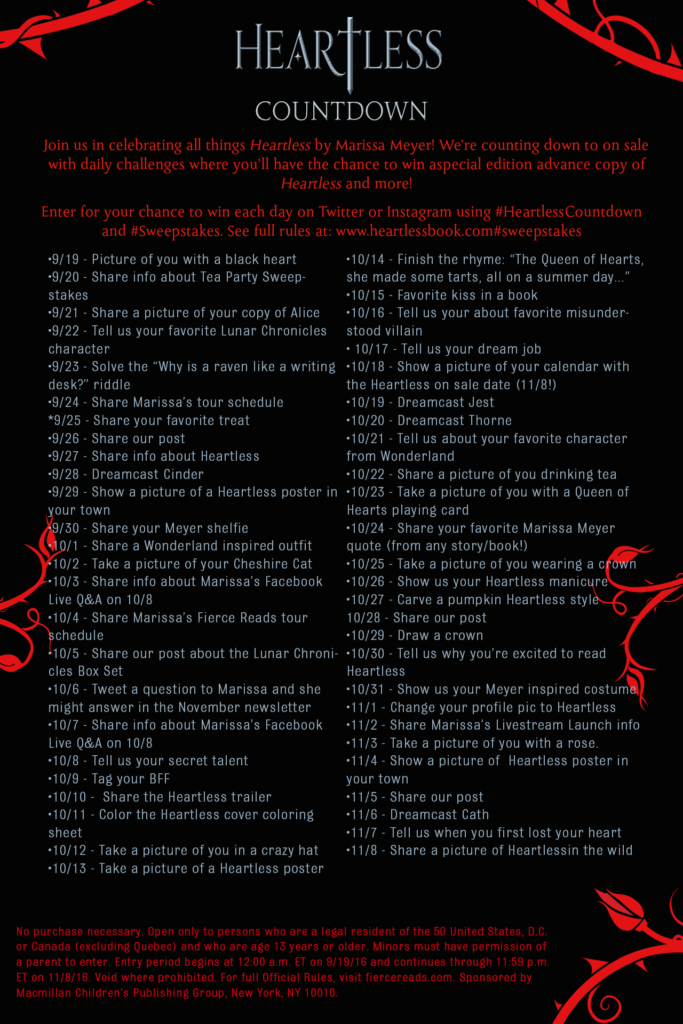 *
4. Don't forget the Heartless pre-order offer!
Submit your receipt to receive a limited-edition Heartless magnetic bookmark, while supplies last.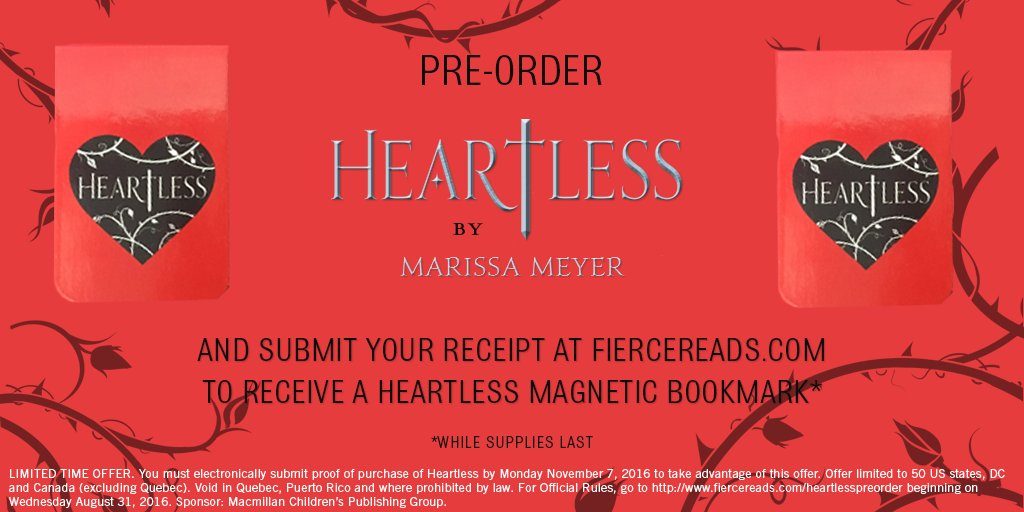 *
5. My Heartless Tour Schedule
Just in case you missed it before, check out the complete list of upcoming events.