It's just over a month until GILDED releases! Event news coming soon but until then, I wanted to share the preorder campaign details. If you preorder GILDED by 9/27 you'll get a gorgeous gold metal bookmark inspired by the book and two other surprises.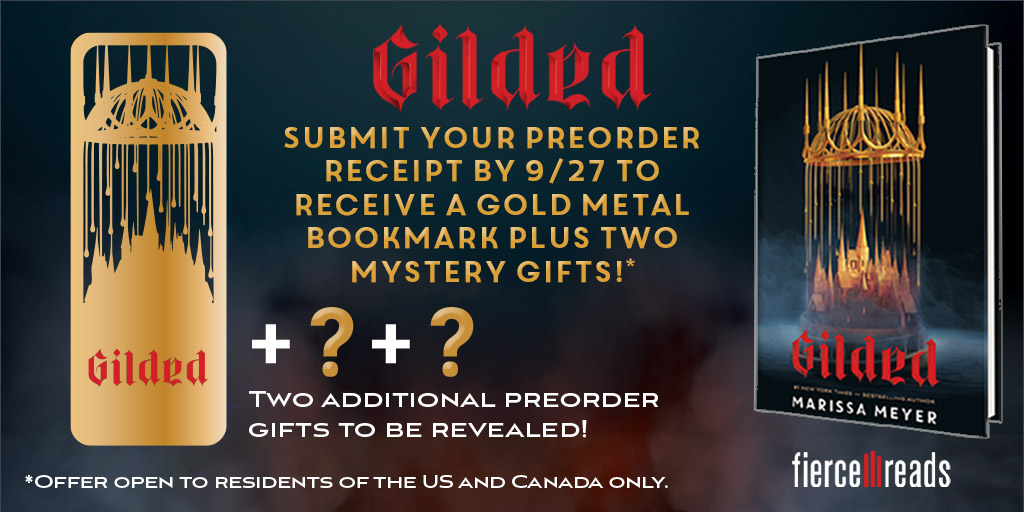 Note this is US & Canada only through my US publisher but some exciting international giveaways to come! All other details about eligibility and deadlines are here. 
Don't forget to add GILDED to Goodreads.