At the launch party for Stars Above last month, I received a most curious gift: four paper squares with some obscure artwork on them. They also came with a letter explaining that at each of the events on the Stars Above book tour I would receive yet more squares – so that, at the end of the tour, I would have 28 puzzle pieces that would make up one epic image.
Waiting for those squares and trying to piece together what I had after each event was one of the most fun book tour experiences I've ever had. It was like a scavenger hunt! And a birthday party! And getting cool fanart! All rolled into one!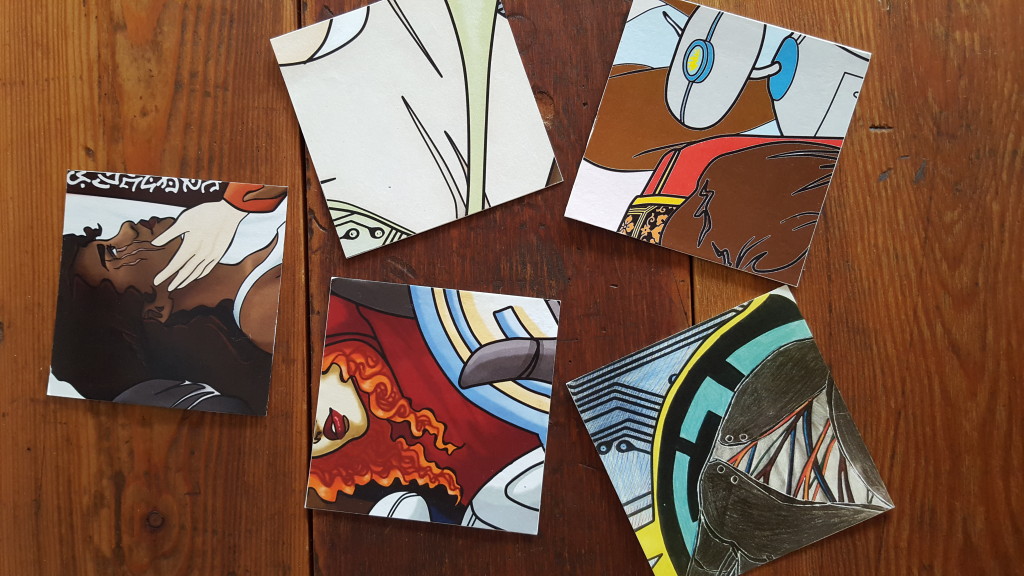 It was such a joy trying to interpret each individual piece as they came (Look, it's Winter! It's Scarlet! I… have no idea what that is. OMG it's Iko!!), and even more fun as the picture began to reveal itself.
And not only were each of the puzzle pieces colored by a different fan or blogger, but each contributor also wrote a personal message on the back of their piece: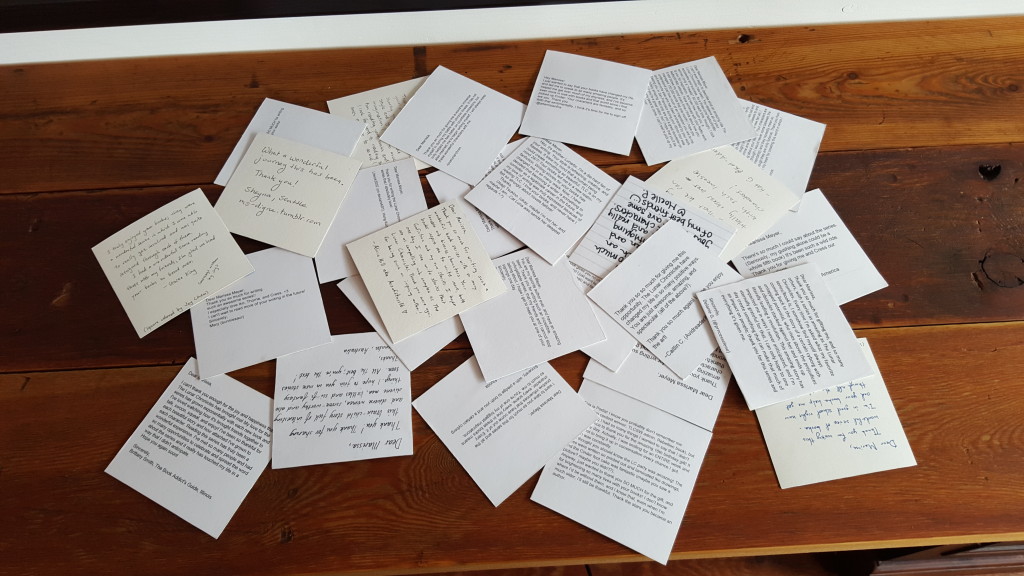 Reading through your thoughts on the characters, world, and story of The Lunar Chronicles meant so much to me. I truly can't express to the collaborators of this project how much I enjoyed receiving the pieces, reading your thoughtful words, and seeing the puzzle come together.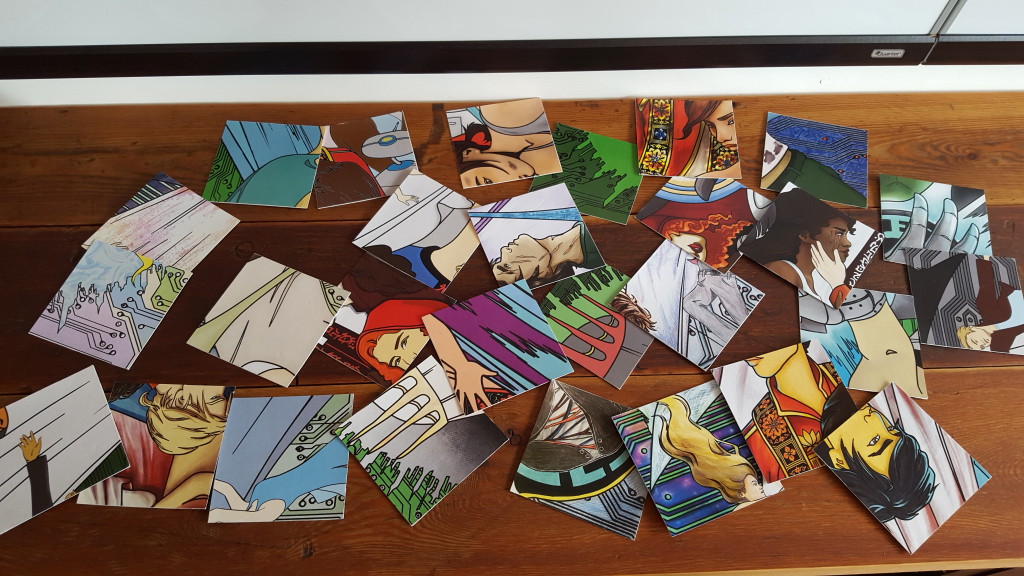 I'm just so touched by the thought and effort that went into this surprise project, and so happy to be able to share the completed puzzle with all my Lunartics today!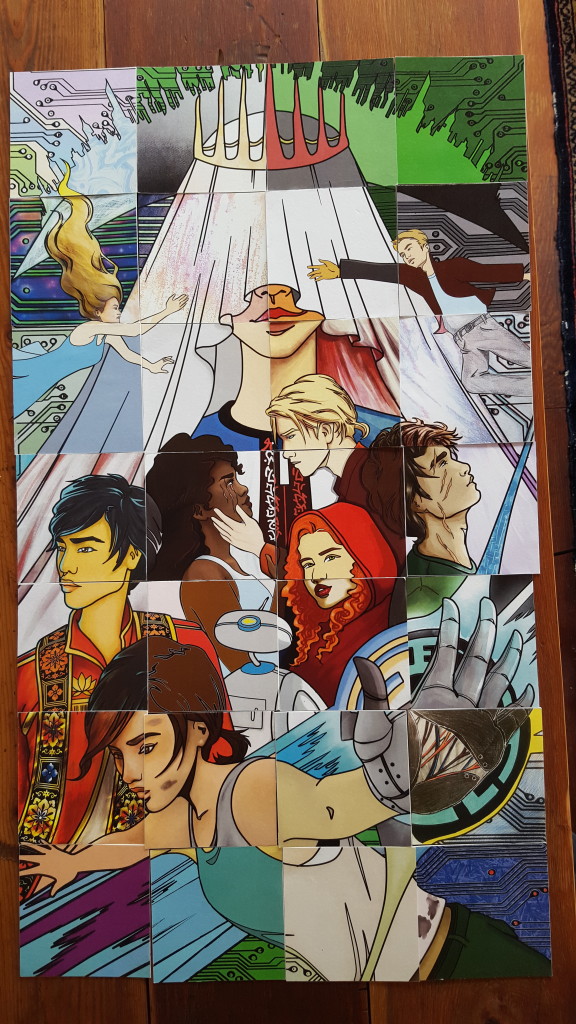 Seriously. How cool is that???
Thank you so much to all the contributors:
@velvetblush
@prncessselene
@thelunar-ckswctwj
@artemisianfire
@ms-digne
@avidreader821
@aceofstars16
@bookaddictsguide
@Litwick3002
@mf-islands
@heilo4298
@famouswriter101
@cactyss
@lovelunarchron
@twilight150
@cassia-azure
@niennaart
@empyrean-rain
@babitty-rabitty
@allfortheloveofabook
@toinfinityandbeyond277
@7-t
@ana-dante
@bunniesaur
@epicromancesdontjusthappen
@silentfansilentdream
And a particularly warm thank you to the coordinator of this project, Kat-Adara, who must have put so much time and thought into making it happen. Your organizational skills are astounding!
*squishes you all*