I'm so pleased to announce the release of A TYRANNY OF PETTICOATS: 15 STORIES OF BELLES, BANK ROBBERS & OTHER BADASS GIRLS, edited by Jessica Spotswood – a historical fiction anthology that includes a story from yours truly.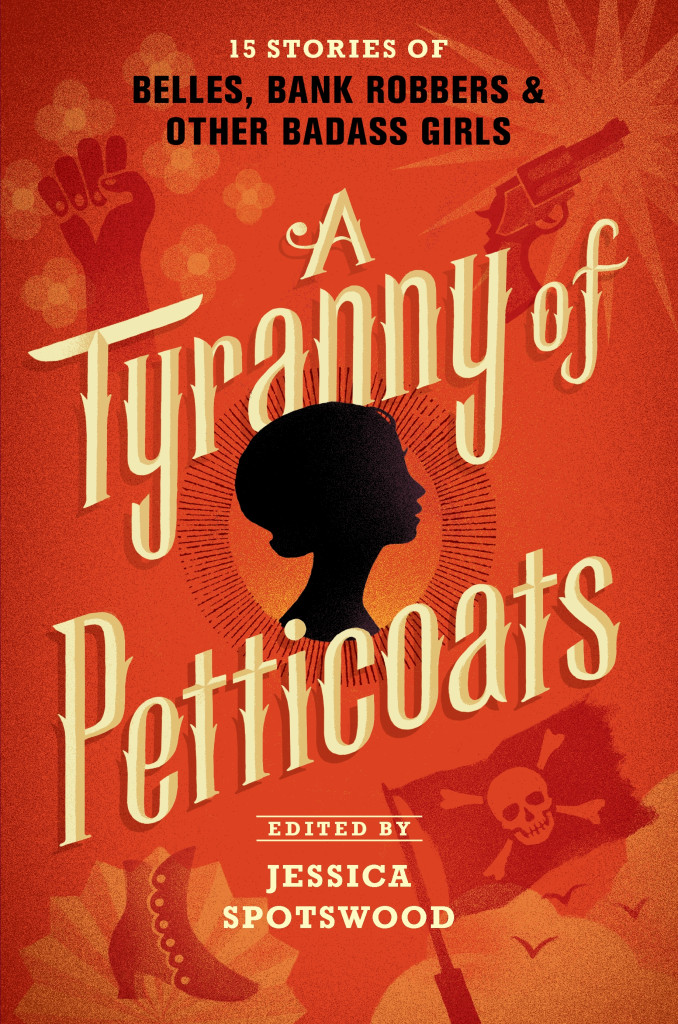 From an impressive sisterhood of YA writers comes an edge-of-your-seat anthology of historical fiction and fantasy featuring a diverse array of daring heroines.
Criss-cross America — on dogsleds and ships, stagecoaches and trains — from pirate ships off the coast of the Carolinas to the peace, love, and protests of 1960s Chicago. Join fifteen of today's most talented writers of young adult literature on a thrill ride through history with American girls charting their own course. They are monsters and mediums, bodyguards and barkeeps, screenwriters and schoolteachers, heiresses and hobos. They're making their own way in often-hostile lands, using every weapon in their arsenals, facing down murderers and marriage proposals. And they all have a story to tell.
With stories by:
J. Anderson Coats
Andrea Cremer
Y. S. Lee
Katherine Longshore
Marie Lu
Kekla Magoon
Marissa Meyer <~ that's me!
Saundra Mitchell
Beth Revis
Caroline Richmond
Lindsay Smith
Jessica Spotswood
Robin Talley
Leslye Walton
Elizabeth Wein
---
My contribution – titled "Gold in the Roots of the Grass" – is a ghost story that takes place during the 1877 Black Hills Gold Rush. I loved researching and writing it, and sincerely hope you'll enjoy it, along with the whole collection.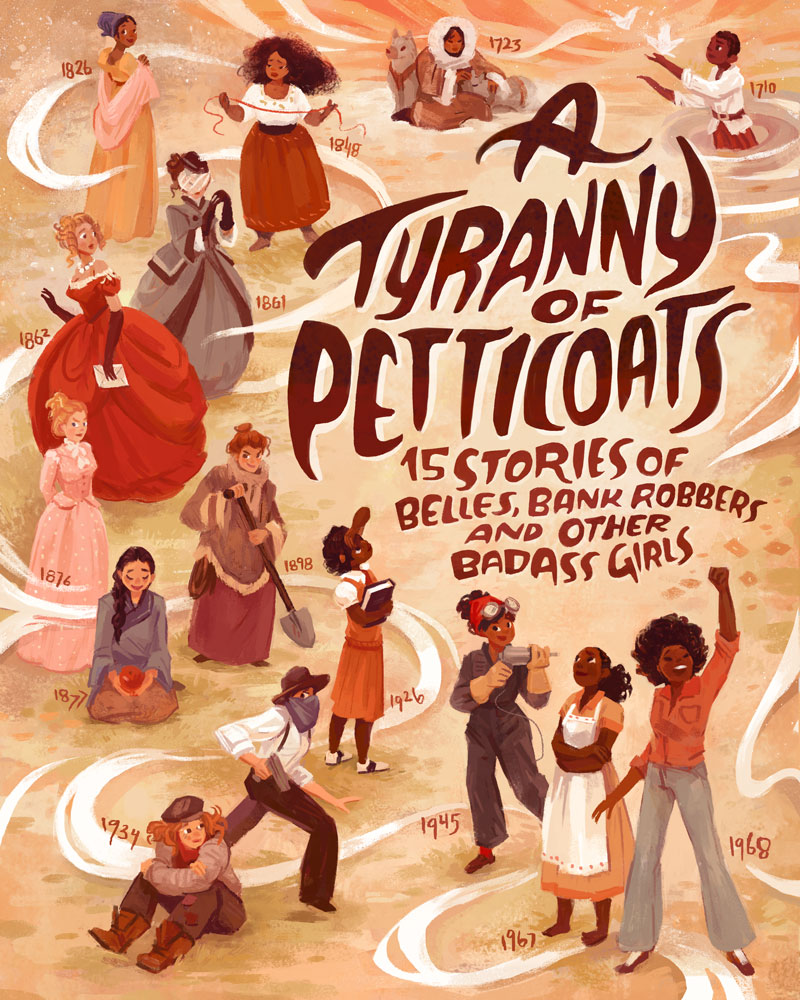 Illustrated Timeline by Simini Blocker
---
And if you live in the Seattle area, don't miss these book events!

Bellevue, WA
Tuesday, March 8, 6:00pm
University Bookstore
A Tyranny of Petticoats book launch party with J. Anderson Coats, Marissa Meyer, and Leslye Walton

Tacoma, WA
Saturday, June 4, 5:00pm
University Bookstore
A Tyranny of Petticoats signing and Q&A with J. Anderson Coats, Marissa Meyer, and Leslye Walton