It's time to give away some RENEGADES goodies, and my publisher has graciously provided me with not one but FIVE of these amazing ARC boxes, complete with Anarchist and Renegade button packs! (Omygosh I love them so much!!)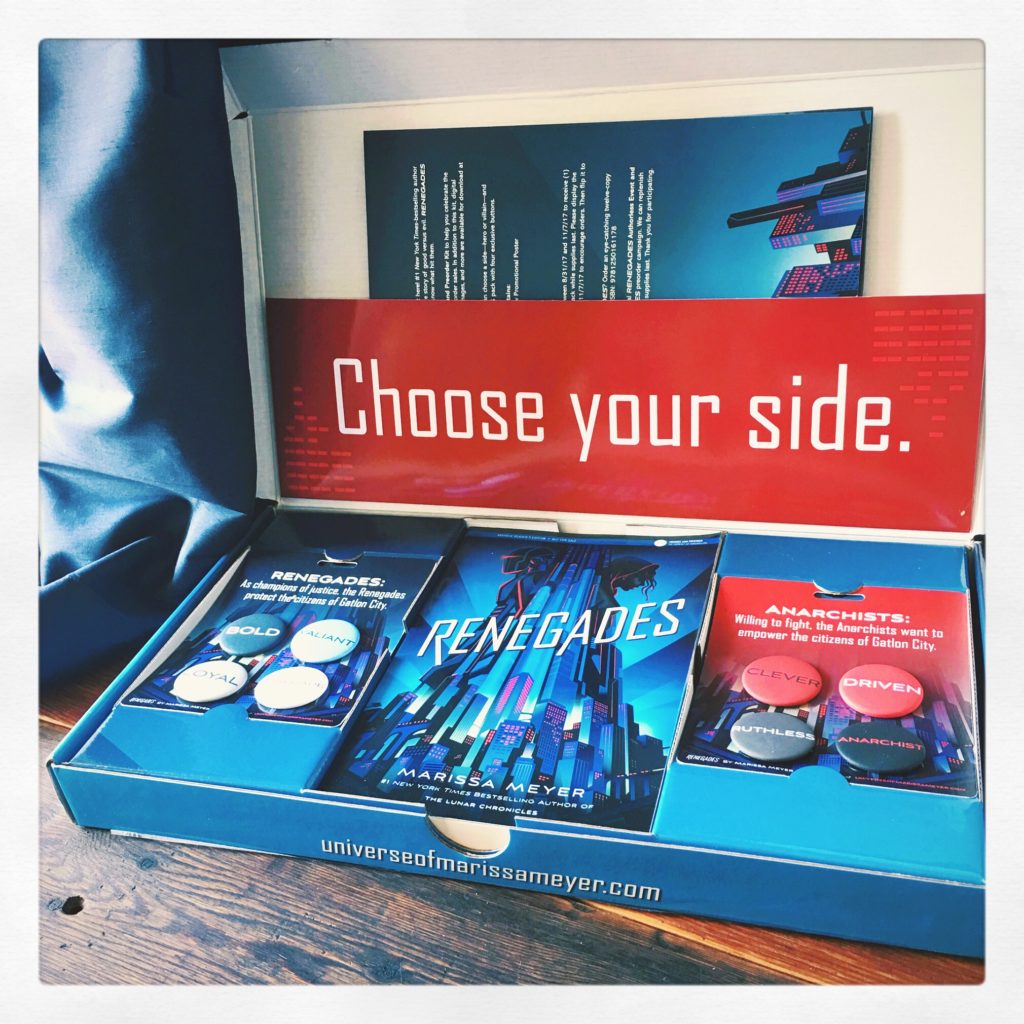 On top of that, I'll be offering one grand prize winner the option of having their character creation featured in the sequel to RENEGADES, which will be releasing in Fall 2018!
All that is to say… it's time to host a new contest!
What do you have to do to get one of these boxes? Easy! Just create your own superhero or supervillain by filling in the form below. No drawing or design skills necessary. (You're welcome.)
YOUR MISSION: Create a New Superhero or Supervillain
Your character MUST include an alias and superpower, and you must choose whether they are a hero or a villain (or, if selecting "other," you'll have to explain yourself).
You can also include information such as their real name, interesting costume or weaponry details, and a memorable quote or catchphrase (all optional).
For example…
This character is a VILLAIN.
Real name: Nova Artino
Alias: Nightmare
Superpower: She never sleeps, but she can put other people to sleep through her touch.
Interesting costume or weaponry detail: A dark hood and metal face mask over the lower half of her face protects her identity. She also wears a utility belt for weapons and tools, most of which she invented herself.
Memorable quote or catch phrase: "I won't rest until the Renegades are punished."
Once you've created your character, fill in the form below with all their details and your email address, and click submit! (You will have the option to go back and edit your character until the contest ends. That said, please do not submit more than one character!)
FOR EXTRA CREDIT (and More Chances to Win):
Share Your Character on Twitter or Instagram!
– Create an image that represents your character – it could be a text-only graphic, or a sketch of your character, or a photo of related props… your image is NOT being judged, so what you do here is completely up to you!
– Post it to Twitter and/or Instagram using the hashtags #WinRenegades and #jointherenegades
– On Instagram, please also tag me: @marissameyerauthor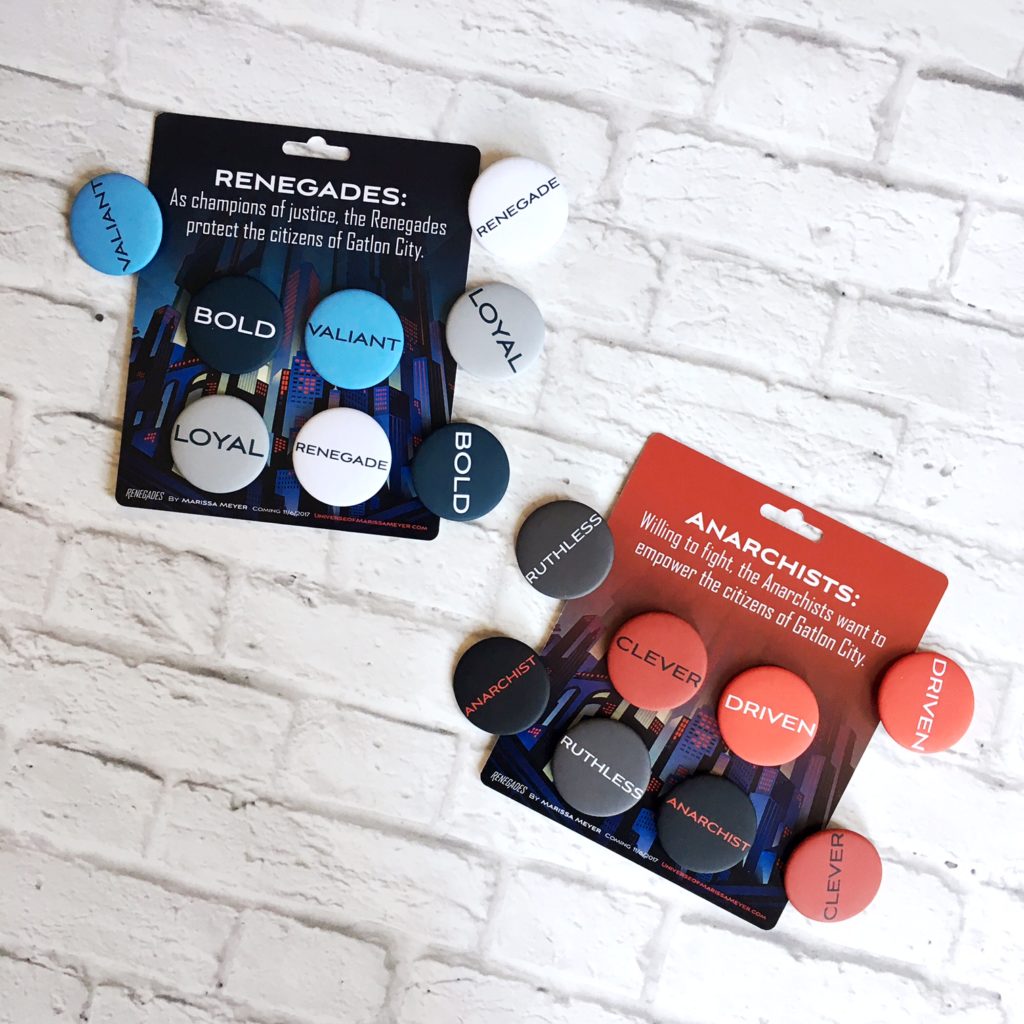 JUDGING CRITERIA
Four first-place winners and one grand prize winner will be selected based on creativity, originality, and overall character cohesiveness (i.e., that their alias, superpower, and other details work together to form one interesting character).
Right now, I plan on judging all the entries myself, but depending on how many entries I receive, I may need to enlist some people from my publisher to help me go through them.
PRIZES
– TWO (2) extra credit winners from social media (one from Twitter, one from Instagram) will be randomly selected to each win a signed ARC of RENEGADES and some fun bonus swag!
– FOUR (4) first-place winners will be chosen based on the criteria above to each win a RENEGADE ARC box with button packs.
– ONE (1) grand-prize winner will receive the RENEGADE ARC box with button packs, PLUS they will have the opportunity to have their character featured in the sequel to RENEGADES, which will be out in the Fall of 2018!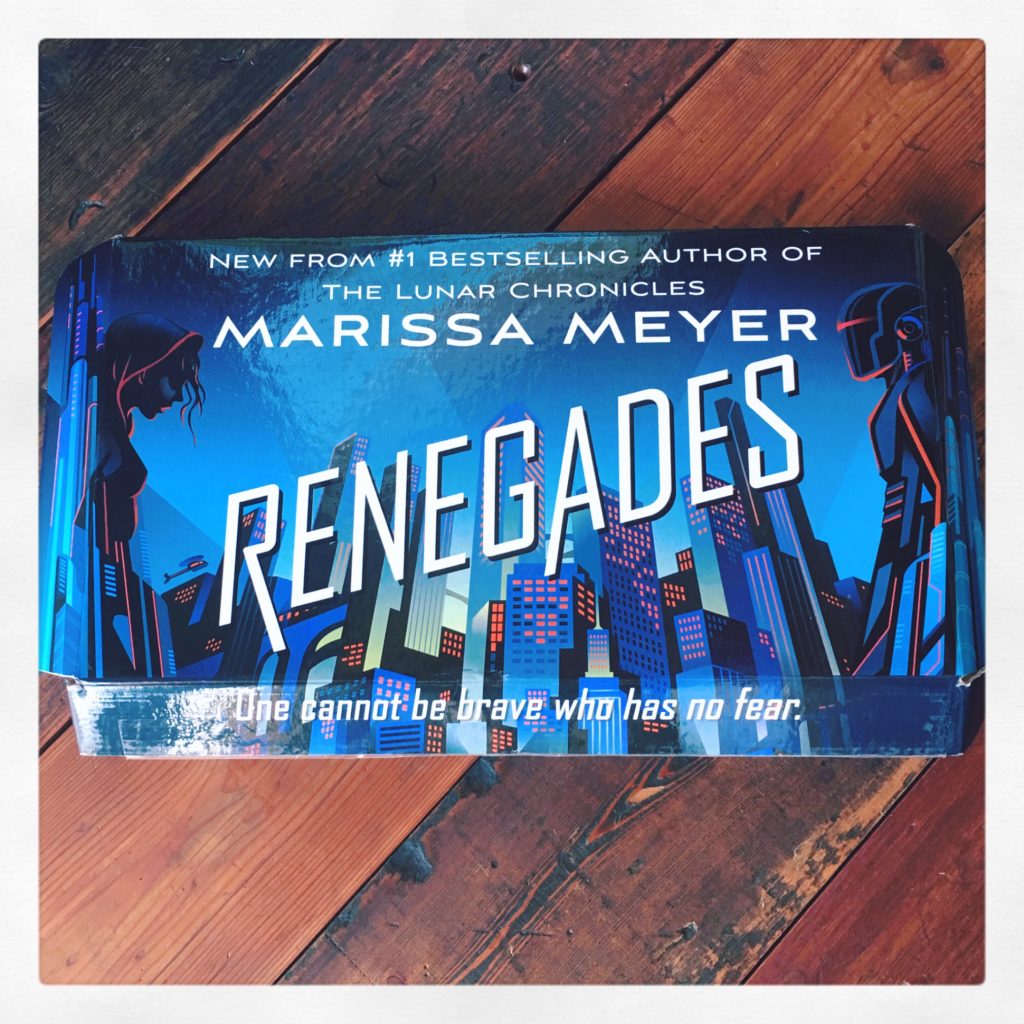 This contest is open internationally. It will close to entries at 11:59pst on Monday, October 16. Winners will be selected and contacted no later than Thursday, October 19.
Good luck!
This contest is now closed! Due to the high volume of entries (998 total!!), it might take me longer than expected to choose a winner, but I do still hope to have all our winners selected and announced by the end of this week (Oct. 20)! Thank you for your patience.