Last Friday I announced the winners to the #WinRenegades Create a Superhero (or Villain) Contest on Instagram, and I'm excited to be able to share them here, too!
I am absolutely enamored with all five of these characters, and can't wait to figure out how the grand prize character is going to fit into the story arc of the RENEGADES sequel!
On top of that, it has made me SO HAPPY to hear how many people who entered this contest have been inspired to take their characters and start writing new stories with these creations at the helm. That is the best possible result that I could have hoped for. I wish you many happy words and crazy plot twists! (And perhaps even a few NaNoWriMo novels? It is that time of year, after all…)
Without further ado, here are our winners!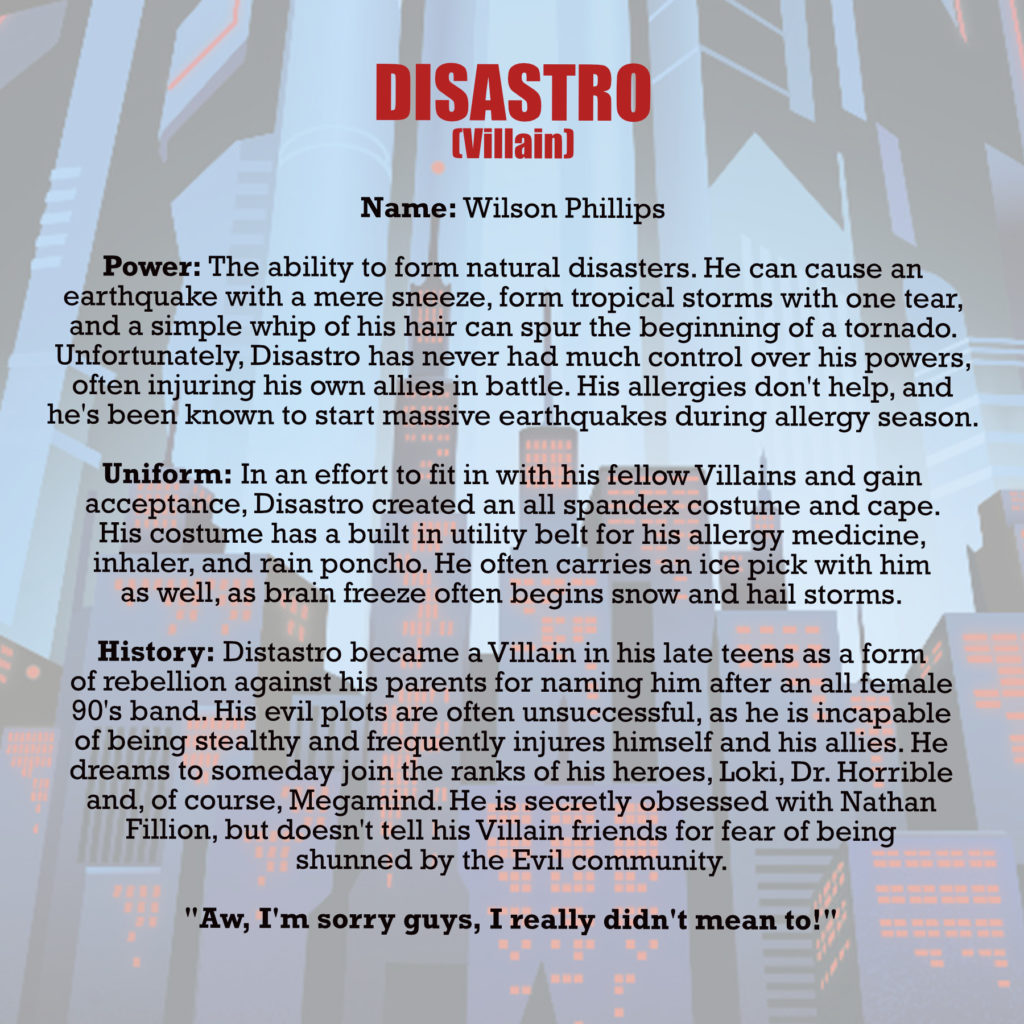 "DISASTRO" created by Erin Fehres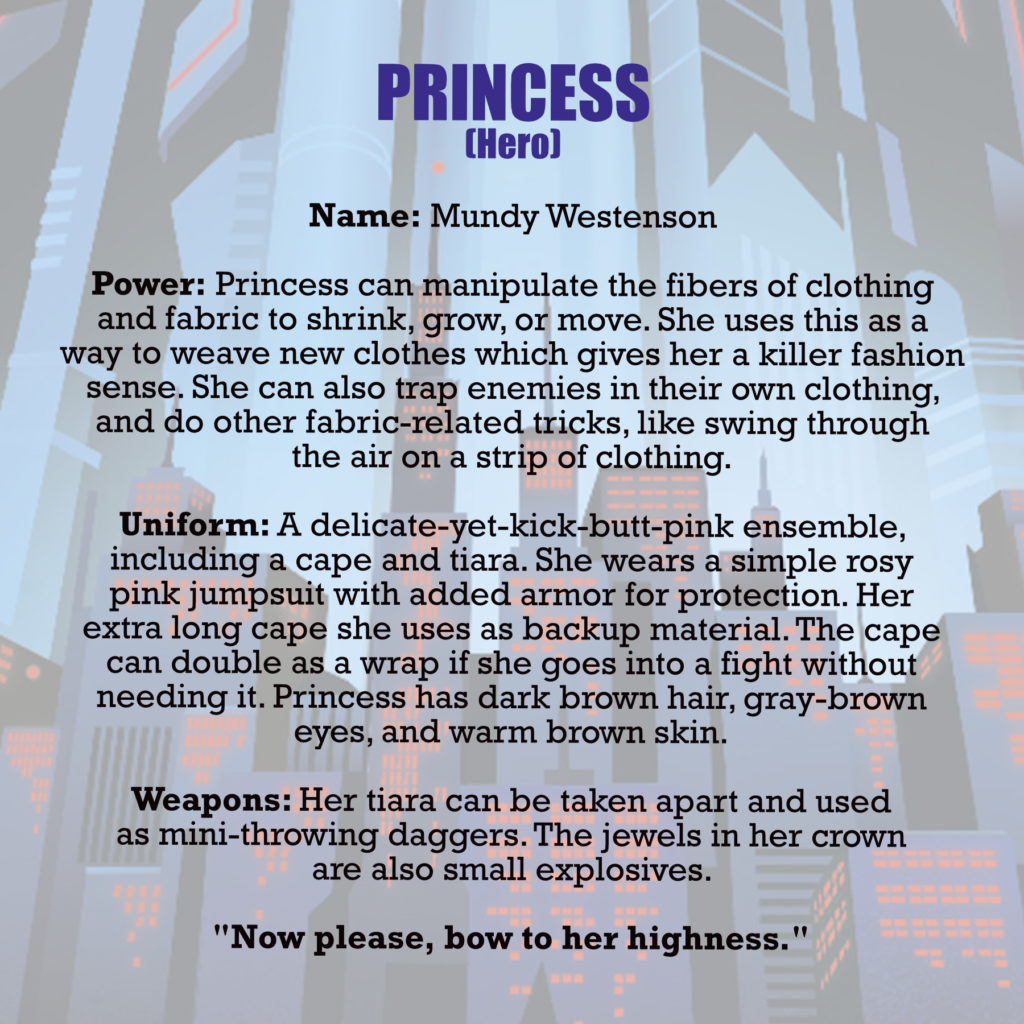 "PRINCESS" created by Jordan Mundy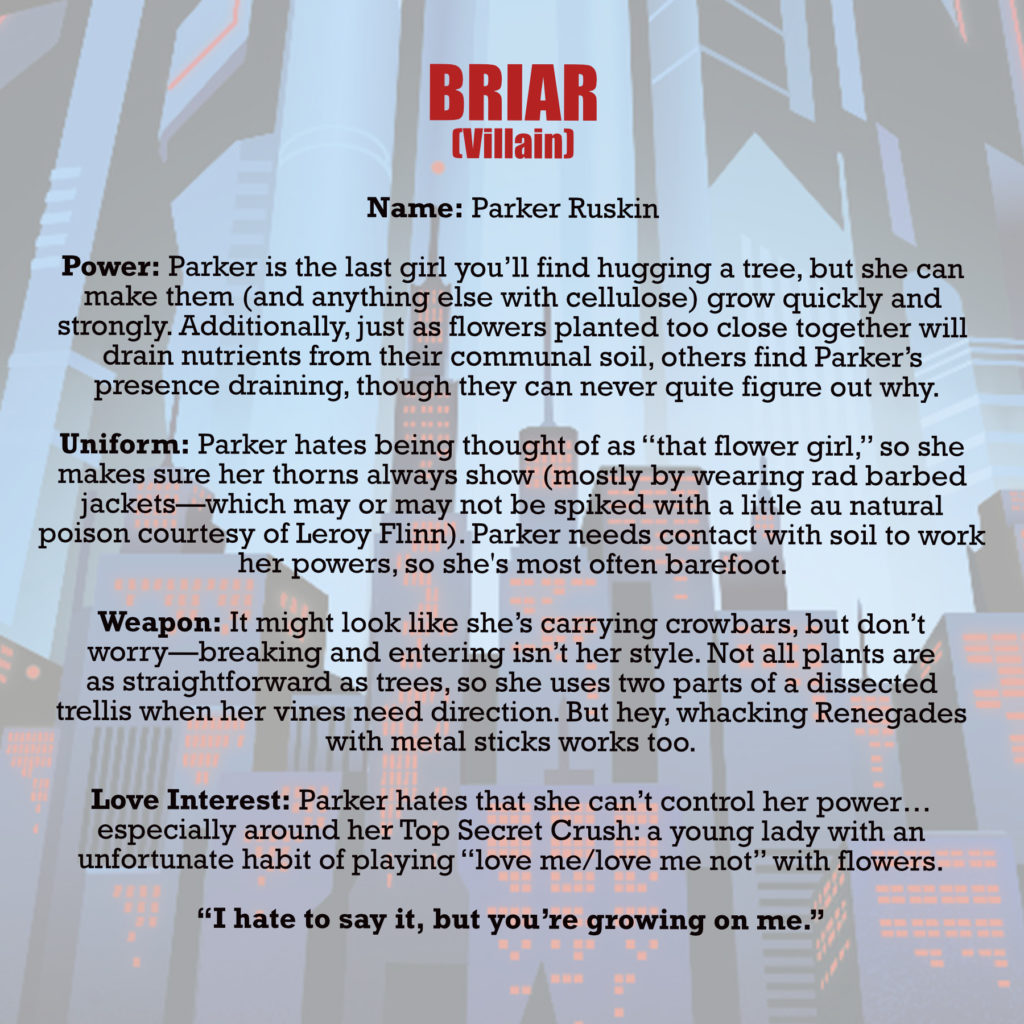 "BRIAR" created by Jadyn N. Marshall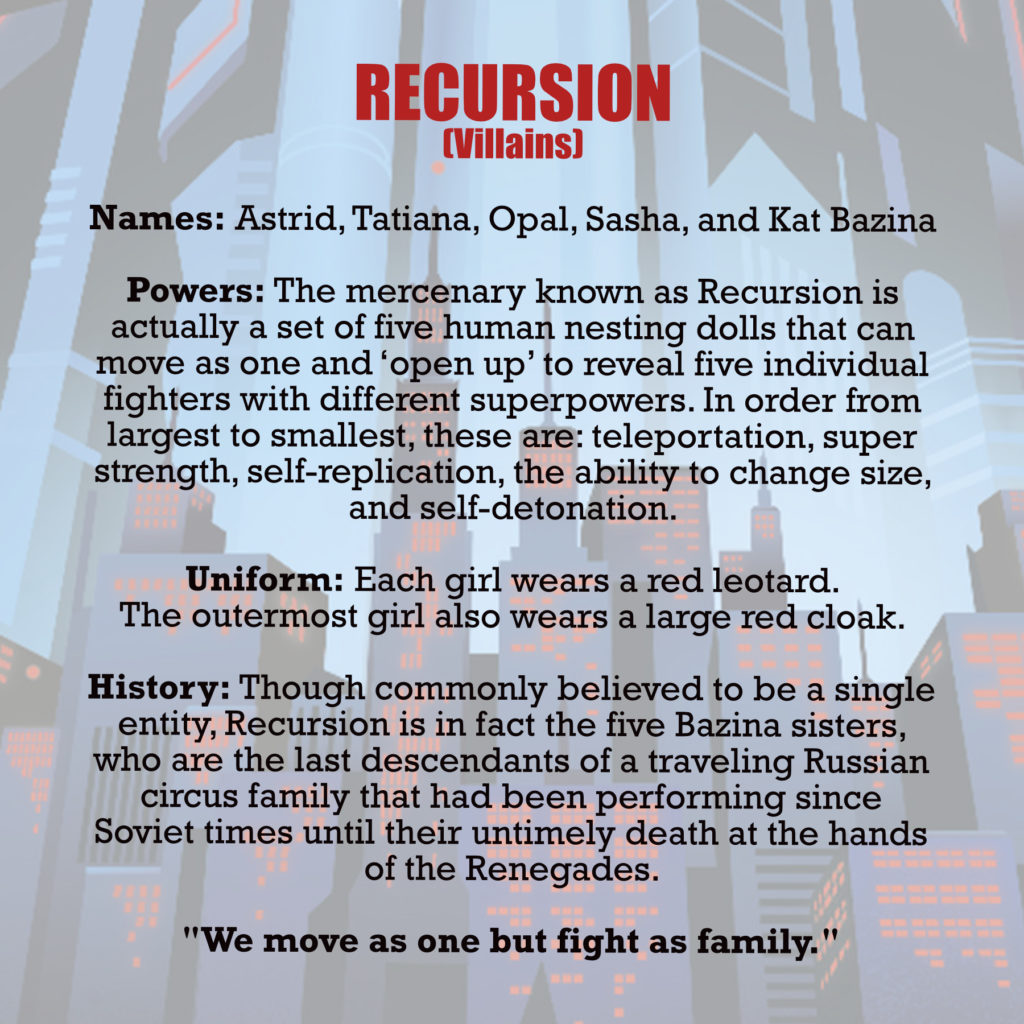 "RECURSION" created by Aimee Lim
And our grand prize winner…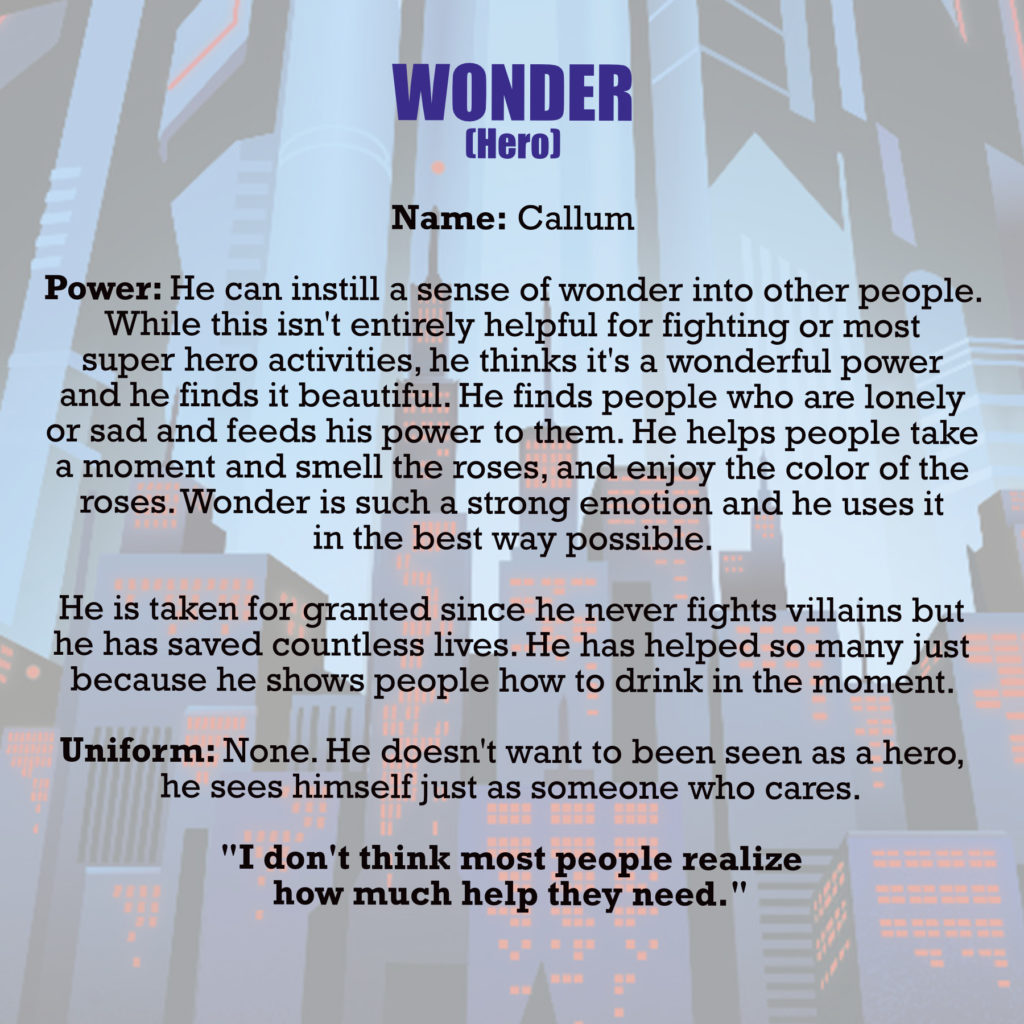 "WONDER" created by Laurel Wreath
Visit Laurel's blog at http://www.laurelwreath02.wordpress.com.
Congrats to our winners, and thank you so much to everyone who entered. I hope you had as much fun creating your mind-blowing characters as I had reading about them!