Today is my birthday (confetti and champagne for all!), and to celebrate… I'm giving away some Books!! And also Other Things!
To enter, fill out and submit the Rafflecopter form below. The more connected you and I are on social media, the more chances you have to win!
THE PRIZES
– Five (5) runner-ups will each received a signed copy of WIRES AND NERVE, VOLUME 2: GONE ROGUE, a set of exclusive WIRES AND NERVE nail wraps from Espionage Cosmetics, and an "I Love YA Comics" temporary tattoo from First Second Books.
– ONE (1) grand prize winner will receive all of the above prizes PLUS a signed copy of RENEGADES, a signed copy of HEARTLESS (UK, paperback), a decorative patch, and a wolf charm necklace!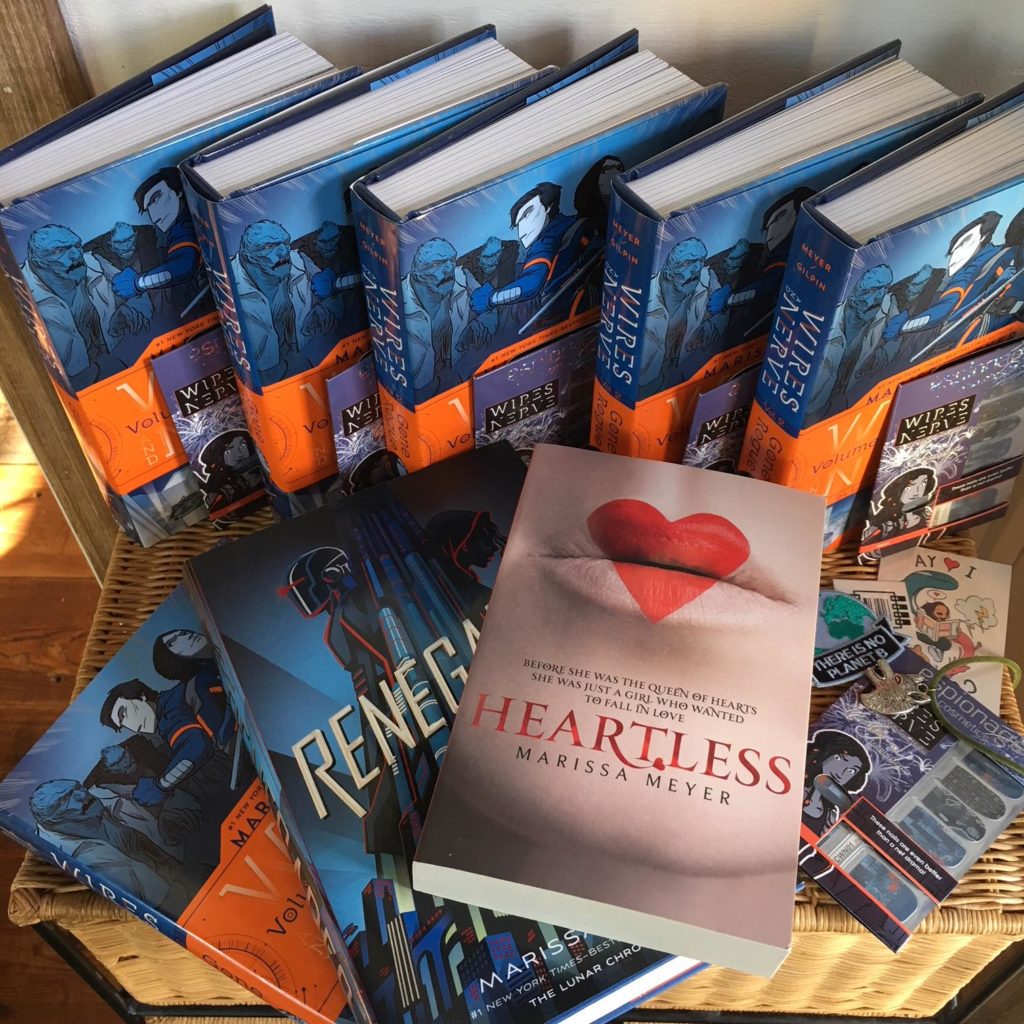 DETAILS
– Open internationally.
– Winners will be randomly selected.
– Closes to entries midnight PST on Monday, February 26. Winners will be alerted on February 27.
– Good luck!
Note: If you are reading this on Goodreads and can't see the Rafflecopter form, head to my web site here.