You know those cheesy activity books you would get when you were a kid, usually before going on a long road trip? The kind with mazes and coloring pages and little tic-tac-toe squares? Well, for years I've had this crazy idea about wanting to create one of those for fans and readers of my books, as a THANK YOU for your enthusiasm and support.
And I am thrilled to say that my little dream has come true!
I had the great joy of collaborating with Kathryn Gee (the artist behind The Lunar Chronicles Coloring Book) on a series of fun book-related activities, and our booklet is now ready for your enjoyment!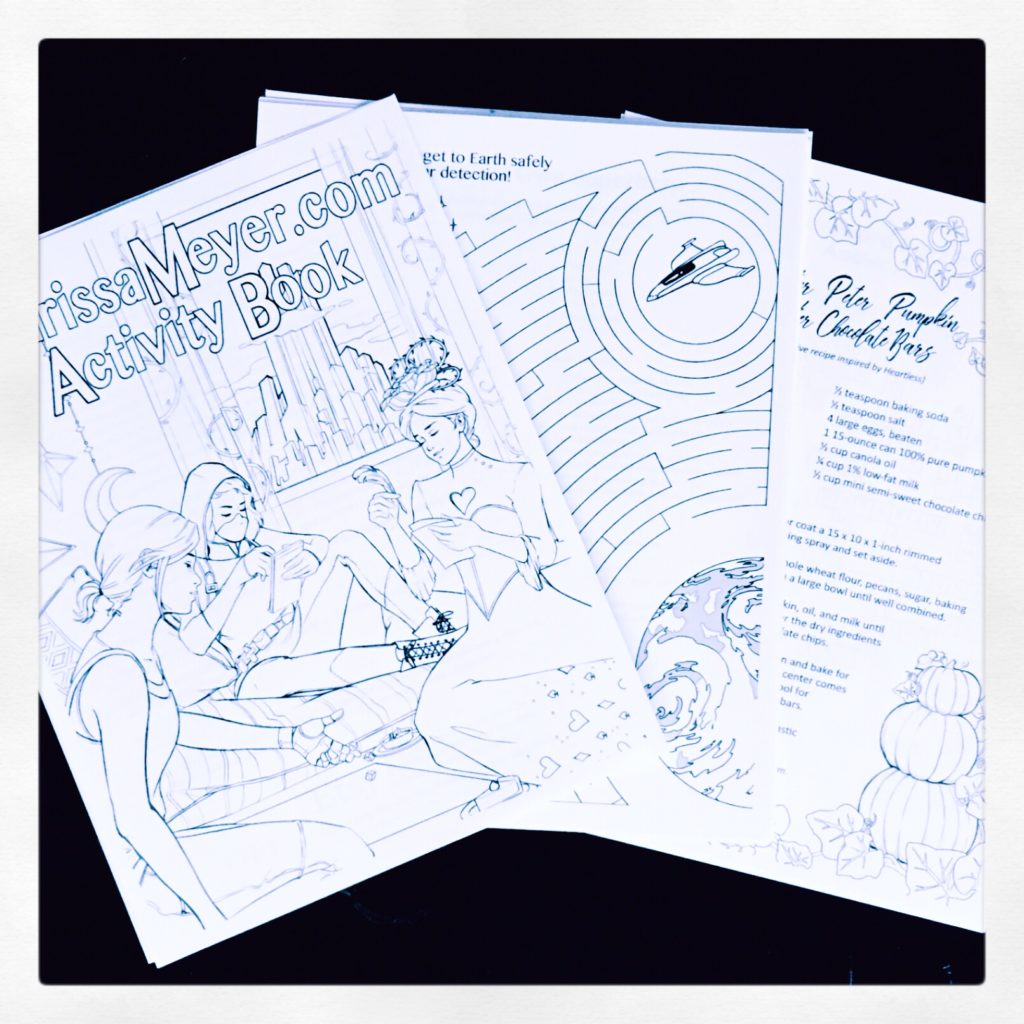 What's Inside the MarissaMeyer.com Activity Book:
– Exclusive coloring page featuring Cinder, Cath, and Nova
– "Help get the Rampion to Earth Safely" maze
– "Create Your Own Superhero" game
– Renegades quote coloring page
– Lunar Chronicles crossword puzzle
– "Help Decorate Cath's Lemon Tarts" coloring pages
– Renegades madlibs
– "What is your job on the Rampion crew?" quiz and profiles
– Make your own superhero masks activity
– Recipe for Peter Peter Pumpkin Eater Chocolate Bars
The booklet is printable and shareable, and I encourage readers to print out as many copies as they would like for themselves and other YA readers. I would also LOVE to hear from teachers, librarians, or book clubs who might use the activities in conjunction with themed parties and events, too!
Enjoy!!
To receive the booklet, just subscribe to my newsletter.
You will automatically be sent a downloadable .pdf link.