Confession: I love Valentine's Day. I always have. Even long before I had a special someone to spend it with, I loved the idea of a holiday centered around love – romantic love, familial love, friendly and platonic love… it all makes me happy.
Plus, you know, the chocolate.
I know my appreciation for Valentine's Day tends to put me in the minority this day and age, and that's okay. To each his own.
And so, this year, we have a little something both for the Valentine lovers and the haters.
For the Valentine's Day Lovers… Lunar Chronicles Valentines!
Yes, these were posted on my blog last year, but I had to bring them back, because I simply love them so much! (Plus, there could be new fans out there that haven't seen them yet.) Each of these phenomenal valentines was crafted by a beloved Lunar Chronicles fanartist, and they each make me so, so happy.
On top of that, with the recent release of Wires and Nerve, I think the Iko valentine might have a few new shippers out there…
Right Click Any Image to Download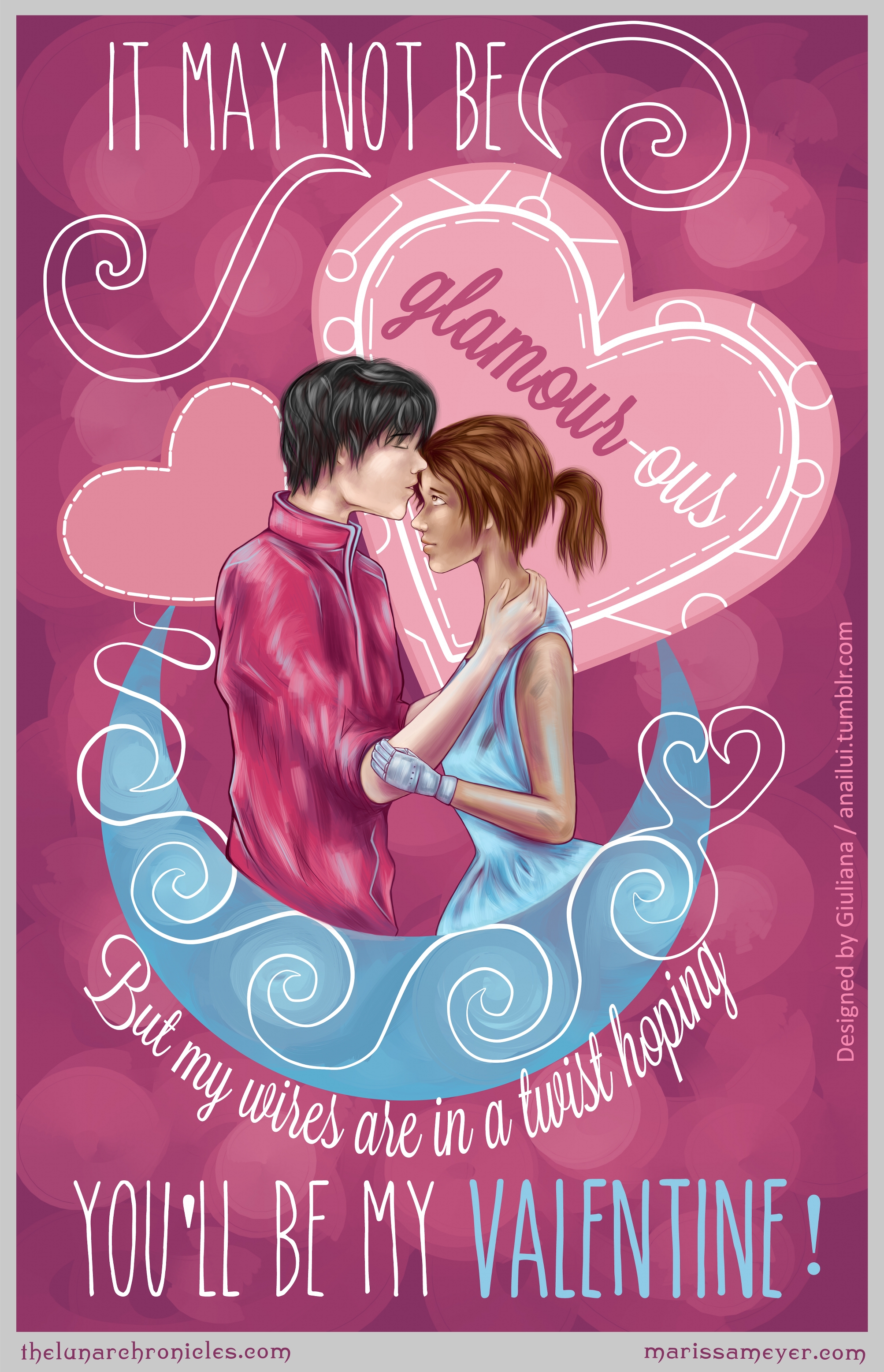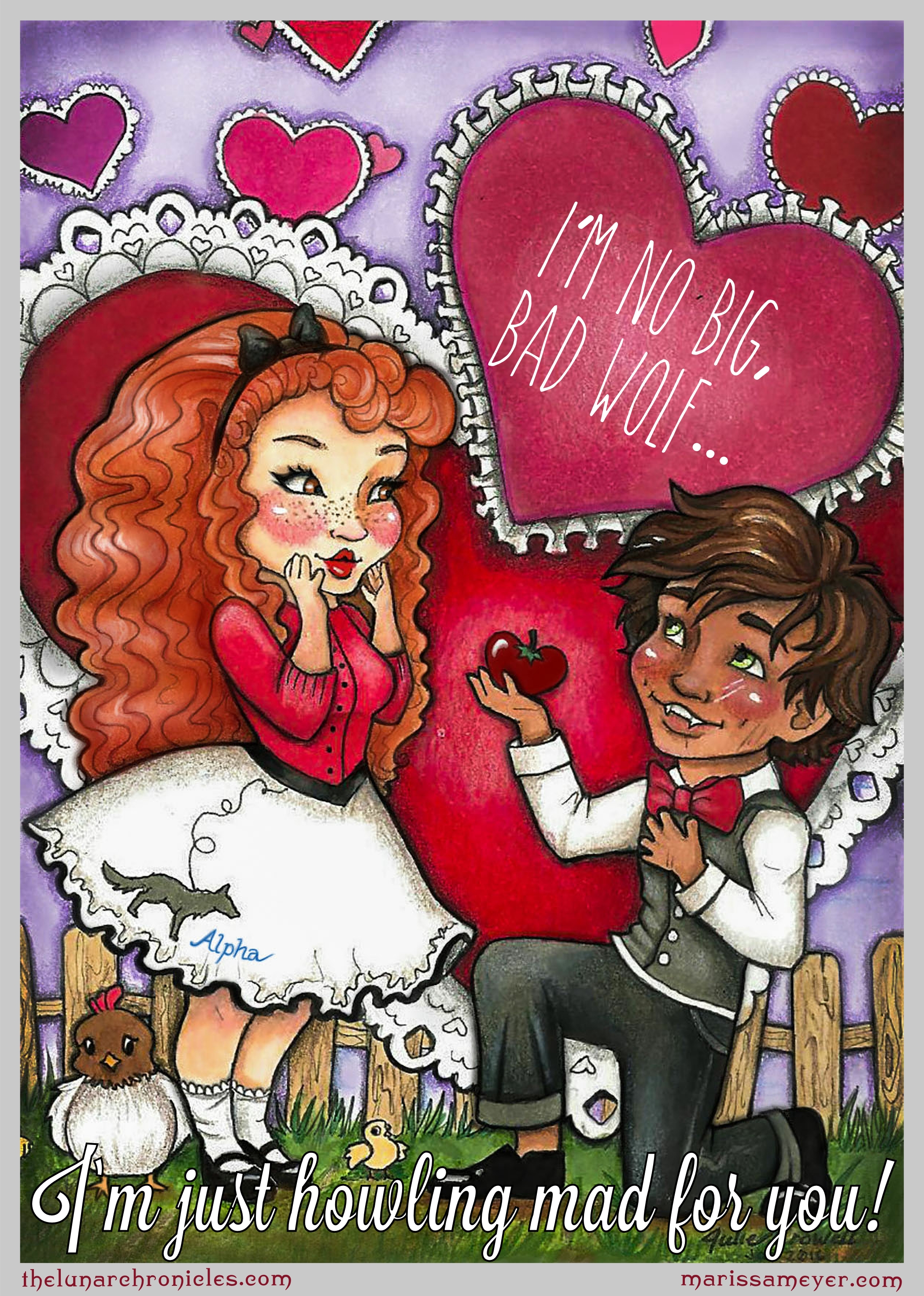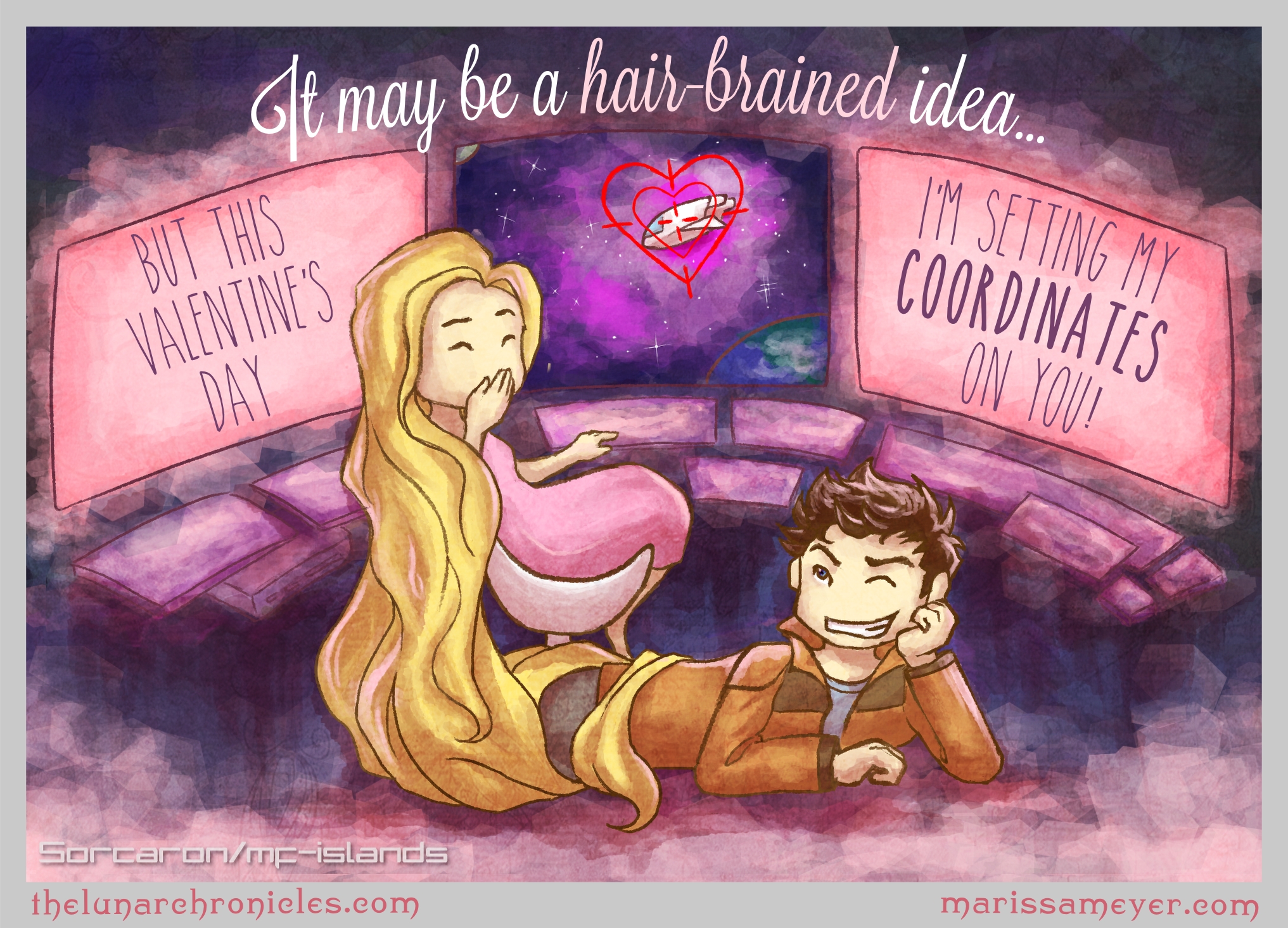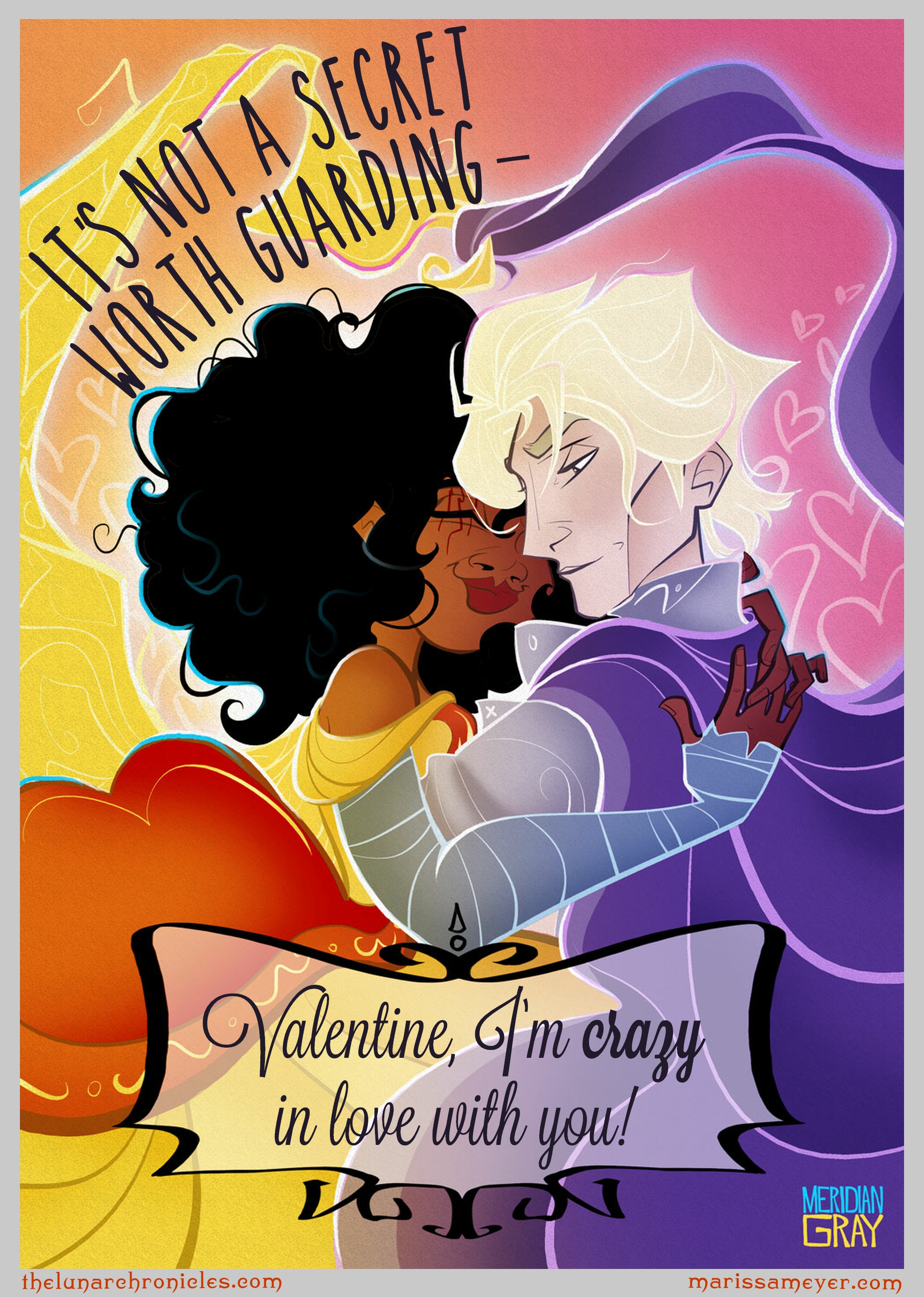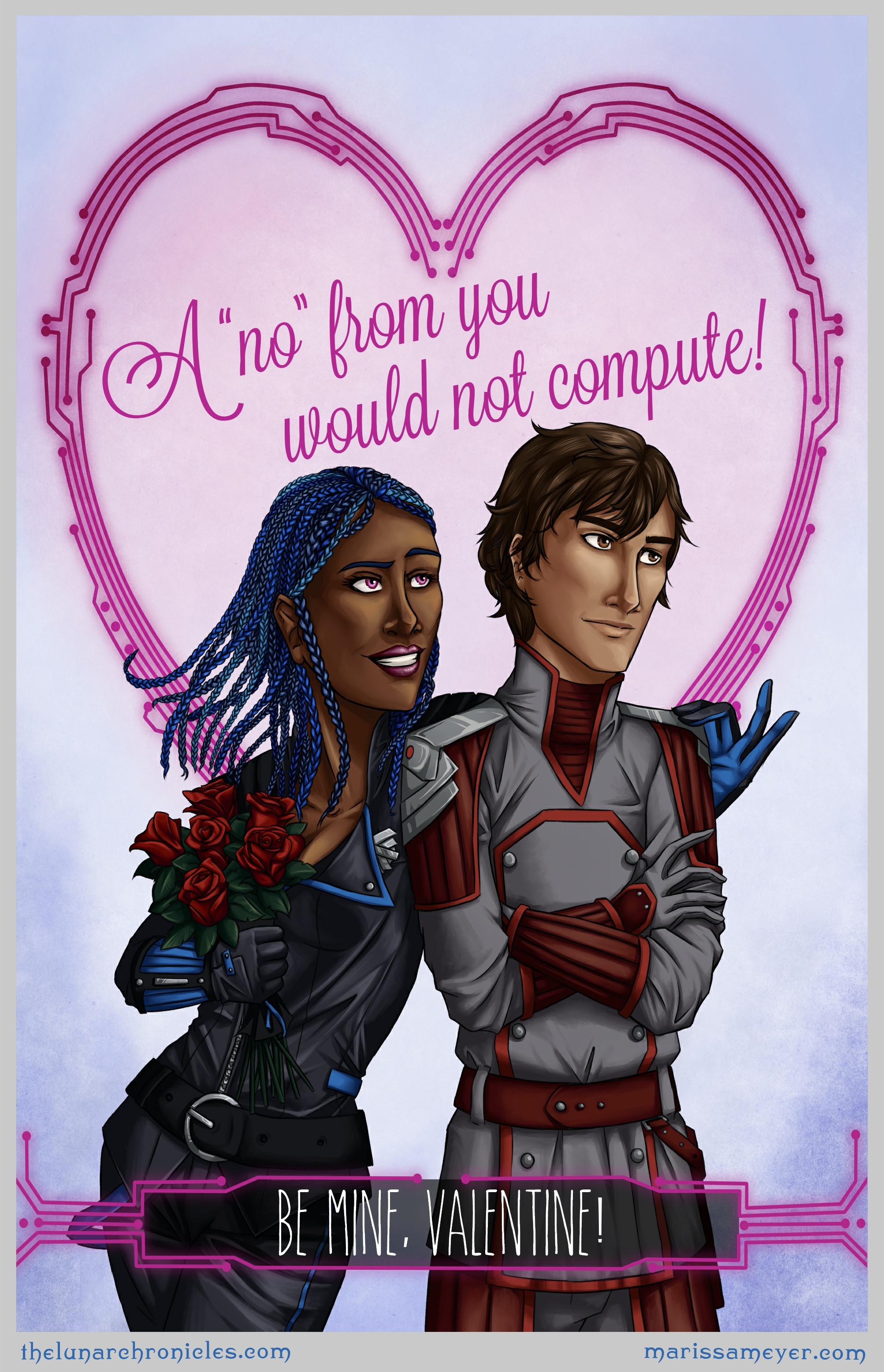 For the Anti-Valentine's Day Folks… a #Heartless Sweepstakes!
Thanks to Fierce Reads, everyone* will have something to get excited about during this season of love and hearts, even if it's just the chance to win an awesome #Heartless prize pack!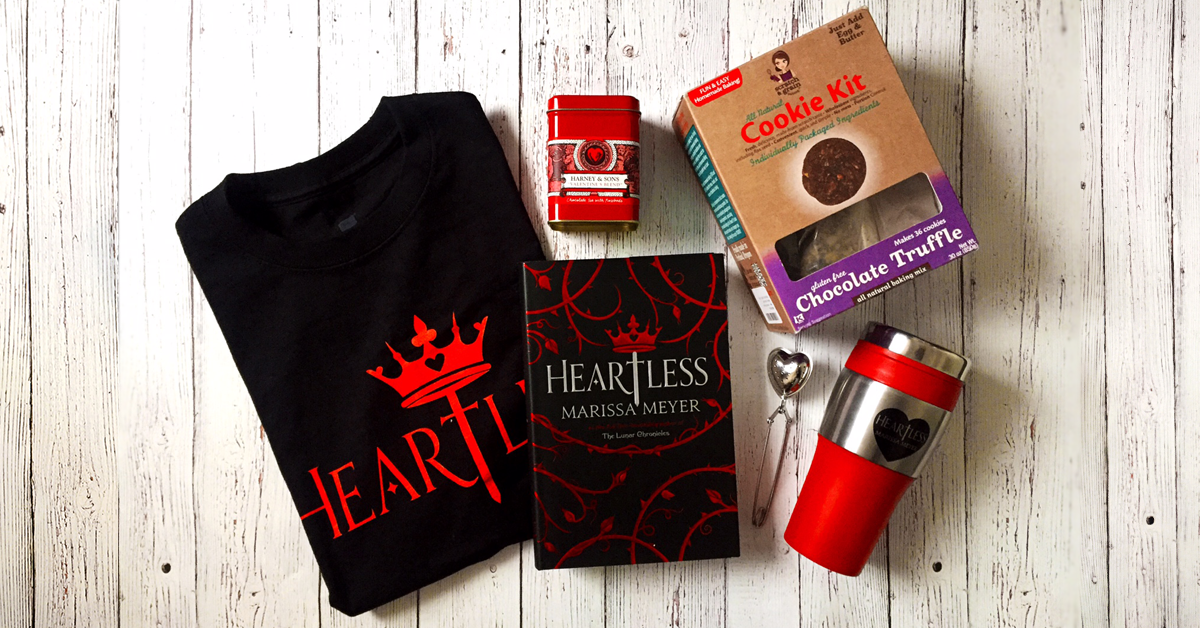 Enter Here for your chance to win one signed copy of Heartless, one box of cookie mix, one box of tea, one tea diffuser, one Heartless tumbler, and one Heartless t-shirt!
(*Sadly, by "everyone," I mean U.S. residents, because my publisher can't host international giveaways. Sorry!)