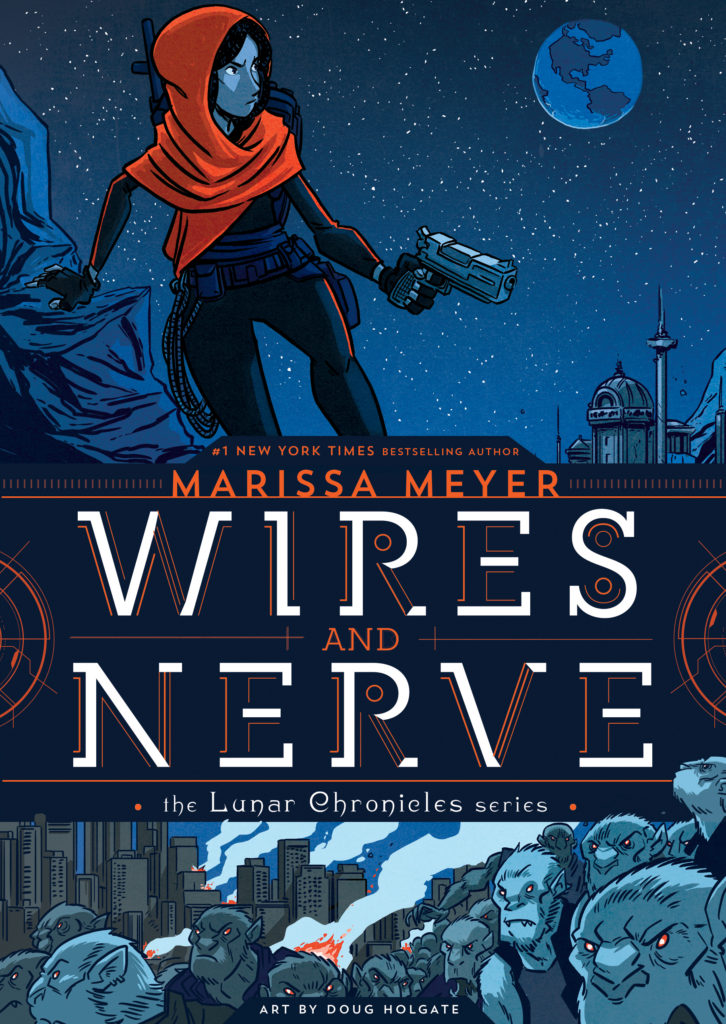 HAPPY RELEASE DAY!!!
Wires and Nerve, the first of my Lunar Chronicles graphic novels, IS ON SALE TODAY!
I could not be any more excited. I truly love this book and am so proud to be crossing another childhood dream of mine (write a graphic novel!) off my list. It was immense fun for me to be able to revisit the TLC world and all my old Rampion friends, as well as to be able to give Iko a much-deserved tale of her own.
I sincerely hope you will all love it as much as I do!
Read more about the book and order your copy here. 

If you're in the Tacoma/Seattle area, I hope you can come to tonight's launch party – 7:00 at the Tacoma Public Library!