This blog post is WAY overdue, as I've been having a bit of trouble with my site lately and wasn't able to post anything. (Thank you Sarah, Tech Extraordinaire, for fixing it!!)
And now – I have so much news!
First: The BIG exciting announcement that RENEGADES is now a trilogy! That's right, I'm thrilled to announce that there will be a total of three books in the series.
Second: I have a cover to share for Archenemies and how amazing is it?!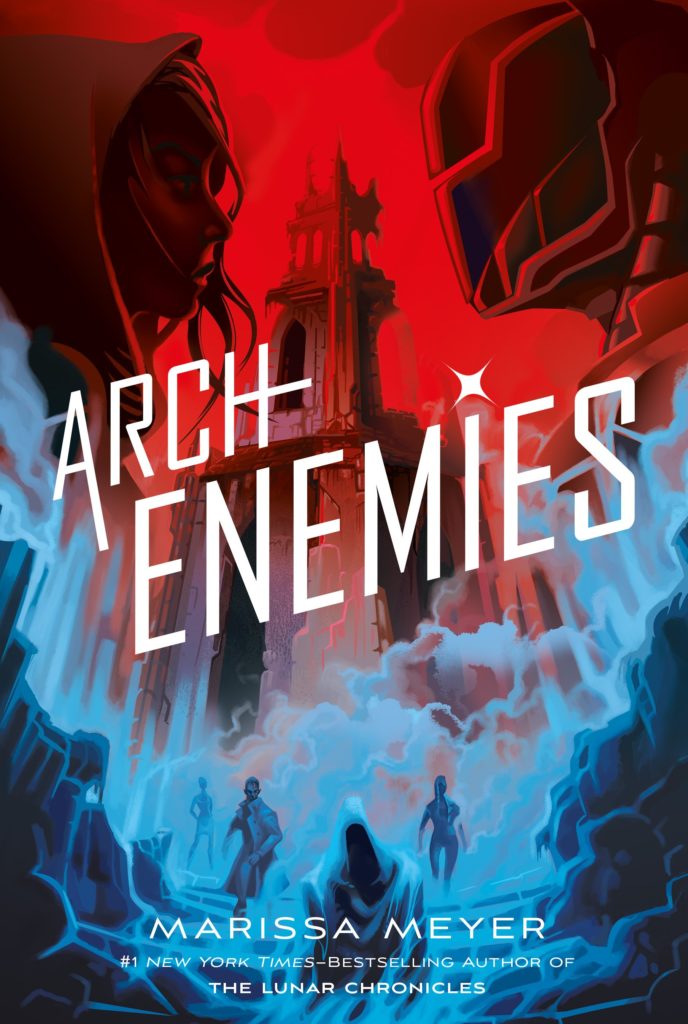 I love it and can't wait to share the book with you on November 6!
A bit more about the book: 
Time is running out.
Together, they can save the world.
But they each other's worst nightmare.
In Renegades, Nova and Adrian (aka Insomnia and Sketch) fought the battle of their lives against the Anarchist known as the Detonator. It was a short-lived victory.
The Anarchists still have a secret weapon, one that Nova believes will protect her. The Renegades also have a strategy for overpowering the Anarchists, but both Nova and Adrian understand that it could mean the end of Gatlon City – and the world – as they know it.
Third: Have you seen the RENEGADES character art posters?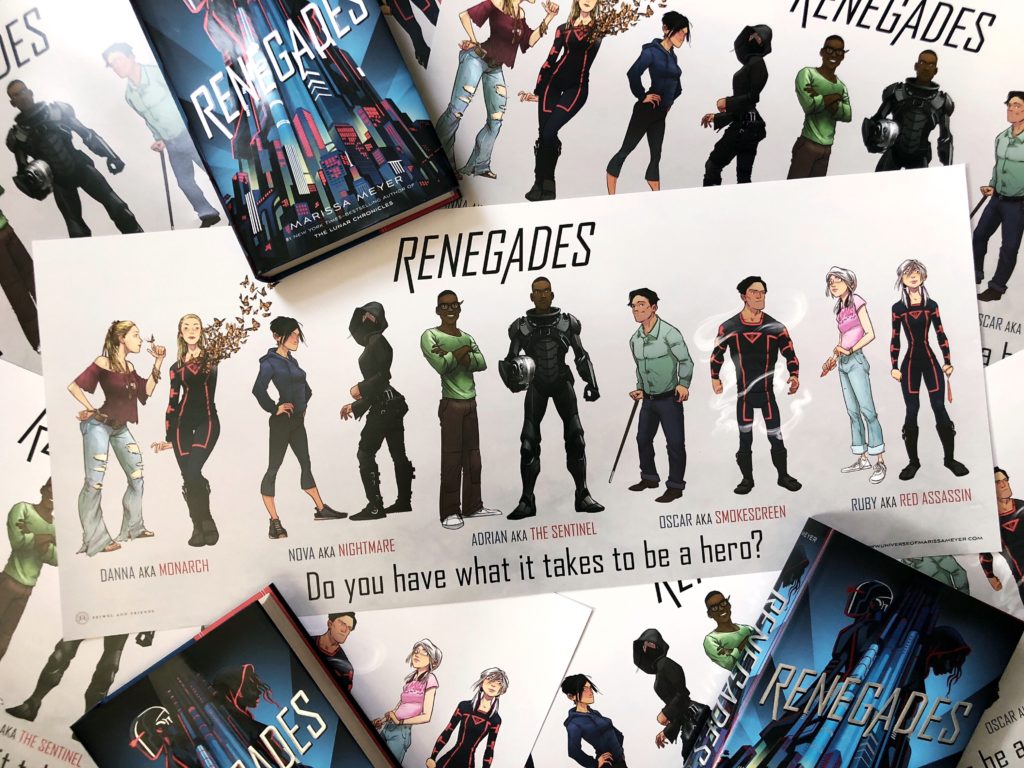 Fierce Reads is doing a preorder promotion for ARCHENEMIES where you can get your name in the paperback of RENEGADES and the character art poster in the fall. Details below – make sure you click through to the form for all the legalese stuff and to submit. (This promotion is open to US residents only.)
You can preorder ARCHENEMIES now.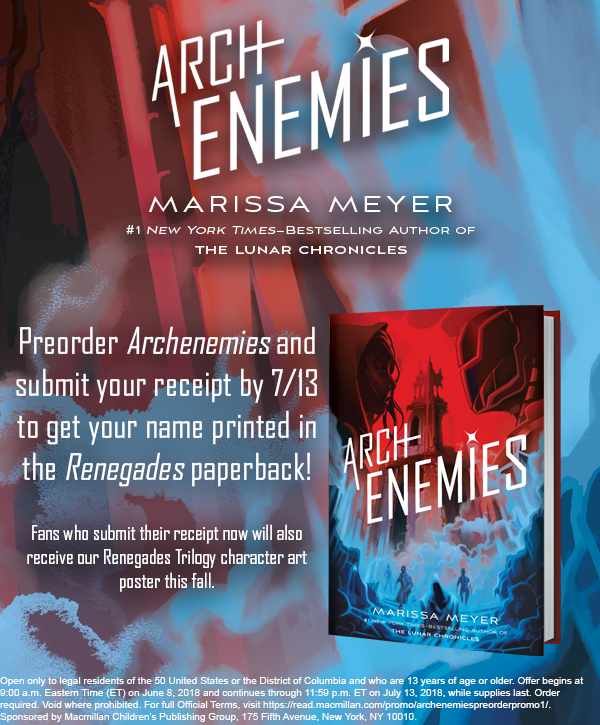 Fourth (Fifth? I've lost count): Tour information!
I'll be on the second leg of my international book tour in August, visiting Brazil, Argentina, and Panama (and Mexico at the end of November!)
Plus, I'll be on the Fierce Reads tour in October, and again on book tour for Archenemies when it releases in November!
All dates and locations to come.
I hope to see you!
I will announce tour details here and in my newsletter when I have them.