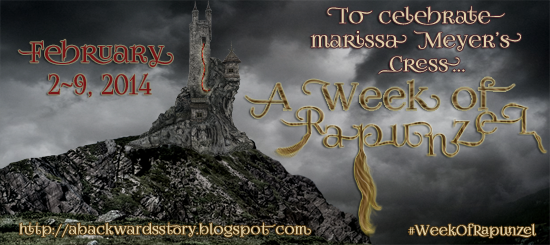 There are A LOT of fun things to look forward to next week! CRESS releases, the SCARLET paperback releases, plus #SaveCRESS Twitter Chats and Launch Party Livestreams galore!
If that wasn't enough, Bonnie at A Backwards Story is hosting her third annual Fairy Tale Feature in celebration of CRESS!
Check out her blog all next week for:
– A guest post from yours truly, in which I share the contents of one of my secretive story folders for the first time EVER.
– A spoiler-free dialogue between my three amazing beta readers on their experience critiquing the book's early drafts.
– Book Reviews
– Author Visits
– Giveaways, and more!
There can just never be enough fairy tale love.
#WeekofRapunzel / #SaveCRESS