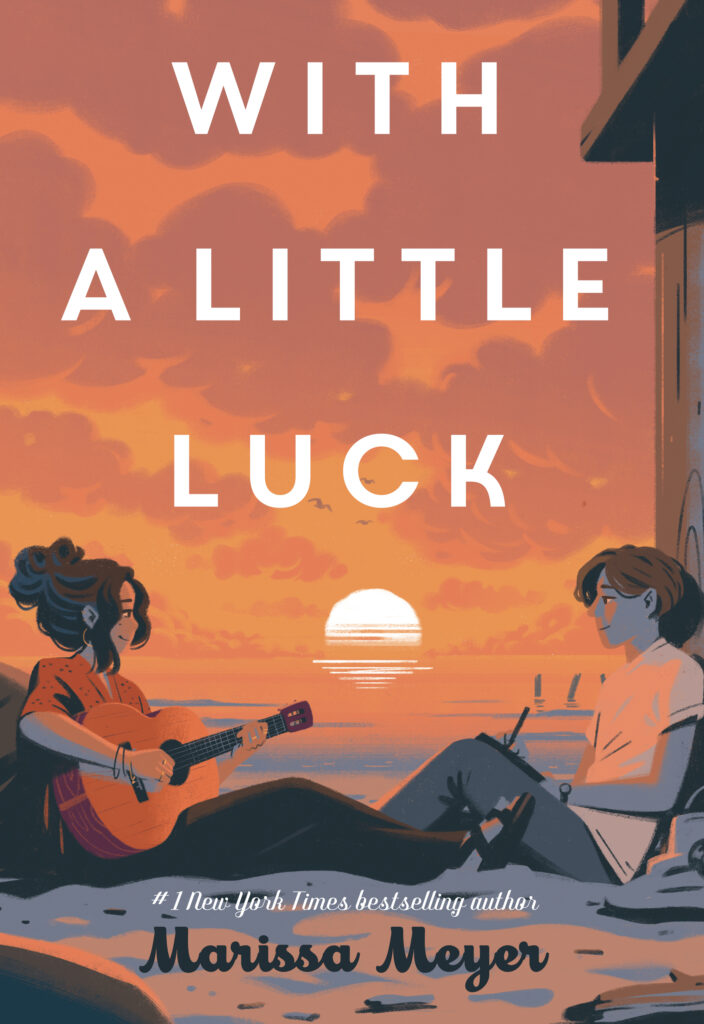 If you follow me on social media, you've seen this news but I wanted to make sure everyone saw this adorably swoony cover for WITH A LITTLE LUCK, my next book, which just happens to come out in time for Valentine's day. It's already available for preorder, so you can reserve your copy now.

Add to Goodreads.

Art by: Jeff Ostberg – @jeffelicious
Cover design by: Rich Deas – @richdeas

About WITH A LITTLE LUCK:

Jude is determined to fly under the radar. He just wants to draw his comics, host regular D&D night with his friends, work at his parents' vinyl record store, and escape high school as unscathed as possible. That is, until the night he comes across a mysterious twenty-sided dice and finds himself inexplicably gifted with a bout of supernatural good luck.
Suddenly, everything Jude has ever wanted is within reach. His first art submission is accepted to his favorite fanzine. He helps his friend's song become a finalist in a songwriting competition. And he's the 100th caller to a local radio contest, winning him a pair of coveted concert tickets, which he uses to ask out the popular girl he's been crushing on since elementary school. For a few blissful weeks, he feels invincible.
But when he loses the magic dice at a local music festival, his luck takes a turn for the worse. He struggles to reclaim his good fortune while fighting off long-buried feelings for his best friend–who is definitely not the girl he's supposed to be in love with. Can Jude risk stepping into the spotlight long enough to win the true girl of his dreams? Or is he doomed to be unlucky in love forever?

Available February 13, 2024. Preorder your copy from your favorite independent bookstore, my Bookshop.org store (that supports indie bookstores), or wherever you get your books.
---
Renegades on Sale!
If you haven't already read RENEGADES, now's the perfect time to grab the ebook. You can get your copy for just $1.99 for a limited time.
Find all the ebook purchase links here.
---
Heartless: The Musical
I'm also excited to share that the Heartless Musical will be performed again this summer in Provo, Utah – August 10-12 at the Covey Center. I will be attending all four performances and there will likely be signings – more news to come.
Visit https://heartlessthemusical.com and follow the official Instagram for the latest.