The wait is OVER!
Drumroll please . . . the Gilded duology boxed set is out now!  Join Gild and Serilda as the story begins again. Whether you're discovering the duology for the first time or just want a gorgeous boxed set for your shelves, order today and receive a swoony must-have bonus poster! Perfect for gift-giving, especially if the giftee is you!
---
With a Little Luck is coming! 
Prepare to enter a world of high school crushes, open mic nights, road trips, music festivals, and the occasional storming of a metaphorical castle. With a Little Luck is on sale Feb. 13, 2024. 
Add to Goodreads. 
Art by: Jeff Ostberg – @jeffelicious
Cover design by: Rich Deas – @richdeas
Preorder today, and make sure to save those receipts for something special – full details coming soon!
Feeling lucky? 
Enter for a chance to win one of 10 advance copies of With a Little Luck over on Goodreads (US addresses only).  
---
We're one week into National Novel Writing Month (NaNoWriMo)! 
As you may know, I'm a huge fan of the program and many of my books started as NaNo projects. Due to life events, I'm not participating this year, but I'm cheering YOU on! Over at the Happy Writer Instagram and Facebook, we're posting tips, tricks, encouragement, word-count check-ins, and at the end of the month, we'll even be doing a swag giveaway and sweepstakes. Follow along for support throughout the rest of the month!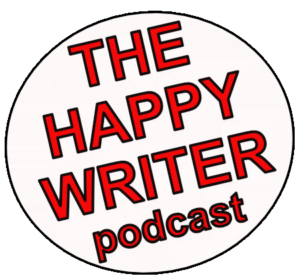 And make sure you check out episode 37 of the podcast where I chatted with Grant Faulkner, Executive Director of National Novel Writing Month and author of PEP TALKS FOR WRITERS. In this NaNoWriMo-themed episode, we talked about the concept of "productive procrastination" and the joy of having secret side projects in the works; how to find little moments of "time confetti" to help move you toward your word count goal; using NaNo as a means to shake up your creative process, no matter how many words you ultimately write; and how it's okay to be a #NanoRebel and use the challenge to work on an existing project.
---
Until next time, stay inspired and keep reading (and writing!).
With love,
Marissa