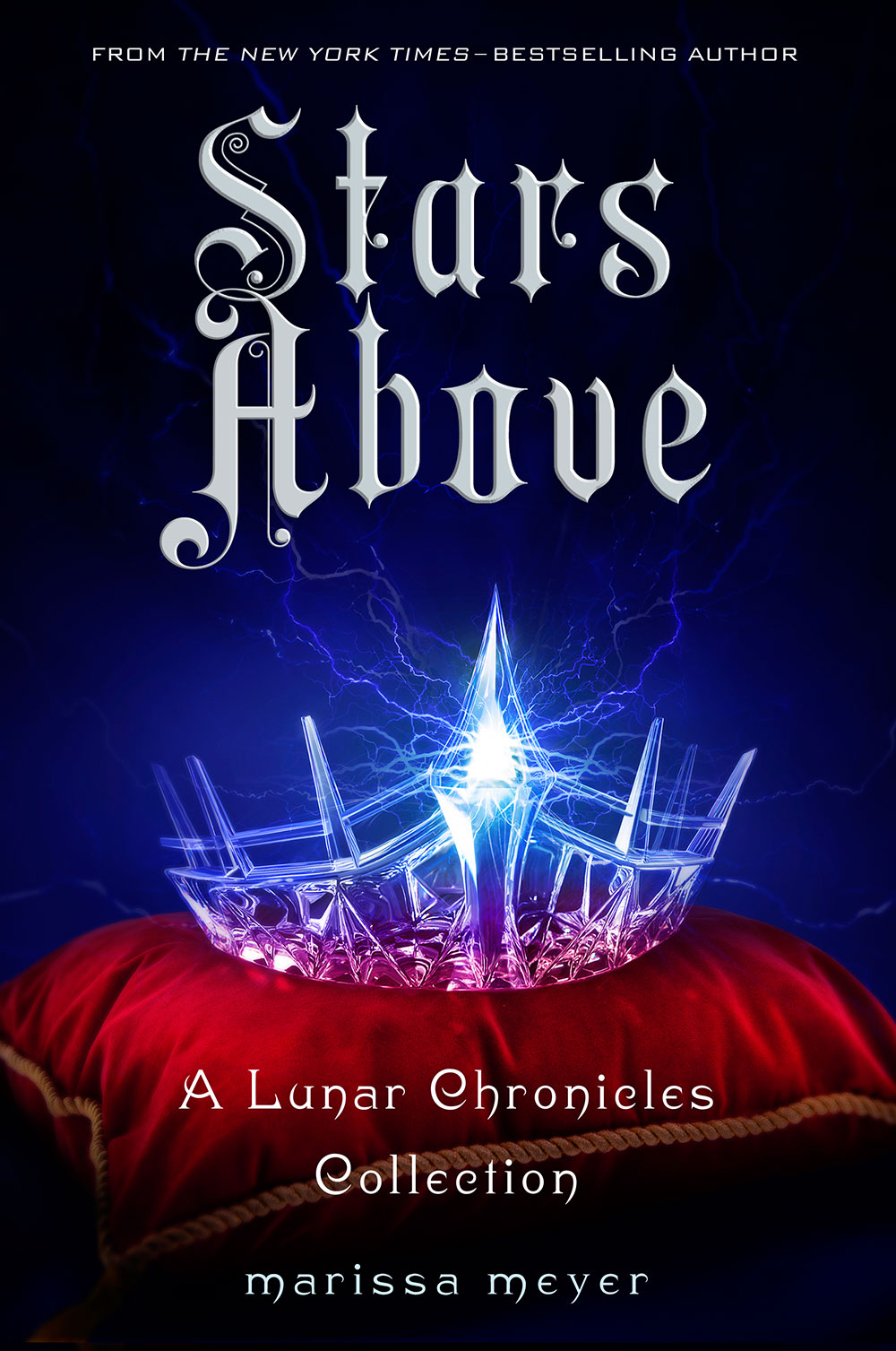 1. Cover Reveal. Stars Above: A Lunar Chronicles Collection is coming out on February 2, and yesterday we revealed this stunning cover. I LOOOOOOVE IT!
2. Table of Contents. There will be nine stories in the Stars Above collection… including FIVE that are brand new! Here's the complete list:
(NEW!) The Keeper: A prequel to the Lunar Chronicles, showing a young Scarlet and how Princess Selene came into the care of Michelle Benoit.
Glitches: In this prequel to Cinder, we see the results of the plague play out, and the emotional toll it takes on Cinder. Something that may, or may not, be a glitch….
The Queen's Army: In this prequel to Scarlet, we're introduced to the army Queen Levana is building, and one soldier in particular who will do anything to keep from becoming the monster they want him to be.
Carswell's Guide to Being Lucky: Thirteen-year-old Carswell Thorne has big plans involving a Rampion spaceship and a no-return trip out of Los Angeles.
(NEW!) After Sunshine Passes By: In this prequel to Cress, we see how a nine-year-old Cress ended up alone on a satellite, spying on Earth for Luna.
(NEW!) The Princess and the Guard: In this prequel to Winter, we see a young Winter and Jacin playing a game called the Princess and the Guard…
The Little Android: A retelling of Hans Christian Andersen's "The Little Mermaid," set in the world of The Lunar Chronicles.
(NEW!) The Mechanic: In this prequel to Cinder, we see Kai and Cinder's first meeting from Kai's perspective.
(NEW!) Something Old, Something New: In this epilogue to Winter, friends gather for the wedding of the century…
(That's right. We said wedding.)
3. Brand New Excerpt. Want a sneak peek at one of the new stories? We revealed an excerpt from The Keeper which can be read here.
4. Book Tour Schedule. And last in Stars Above news, I'm going on tour again! Here is the schedule of tour stops.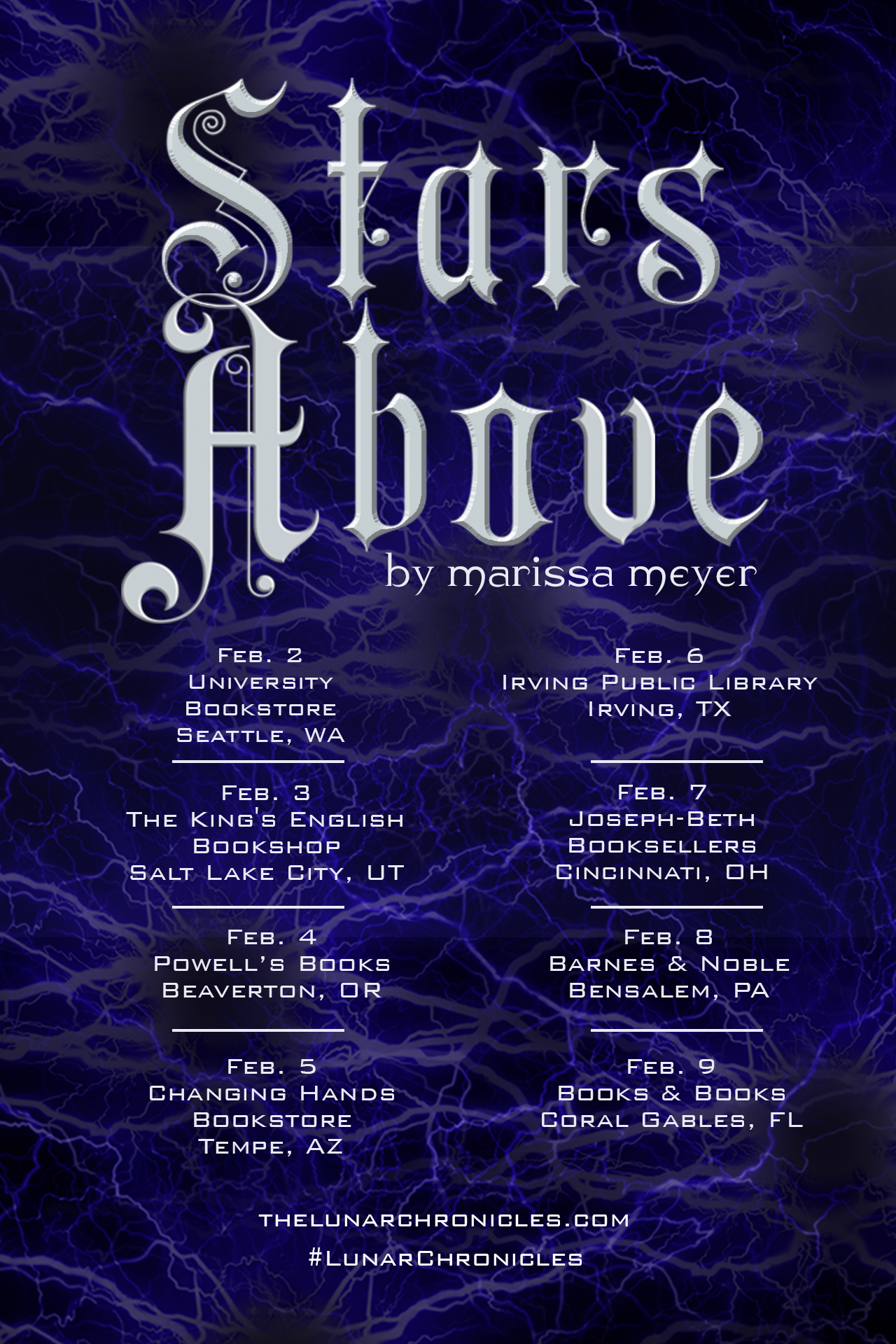 5. Livestreaming. Can't make it to any of these events? I am delighted to announce that we are working with Books & Books to livestream the event on February 9 so that all Lunartics can be included in the fun! Mark your calendars and stay tuned for more information.
And in Non-Stars Above News…
6. The Cinder Litographs Contest. Entries are posted and they are so incredibly gorgeous! Voting will start later this week, but for now you can see all the entries here.
7. EMOJI KEYBOARD OMG. And last, but by no means least…
HAVE YOU SEEN THE TLC EMOJIS YET???? Because they are THE BEST THING OF ALL TIME.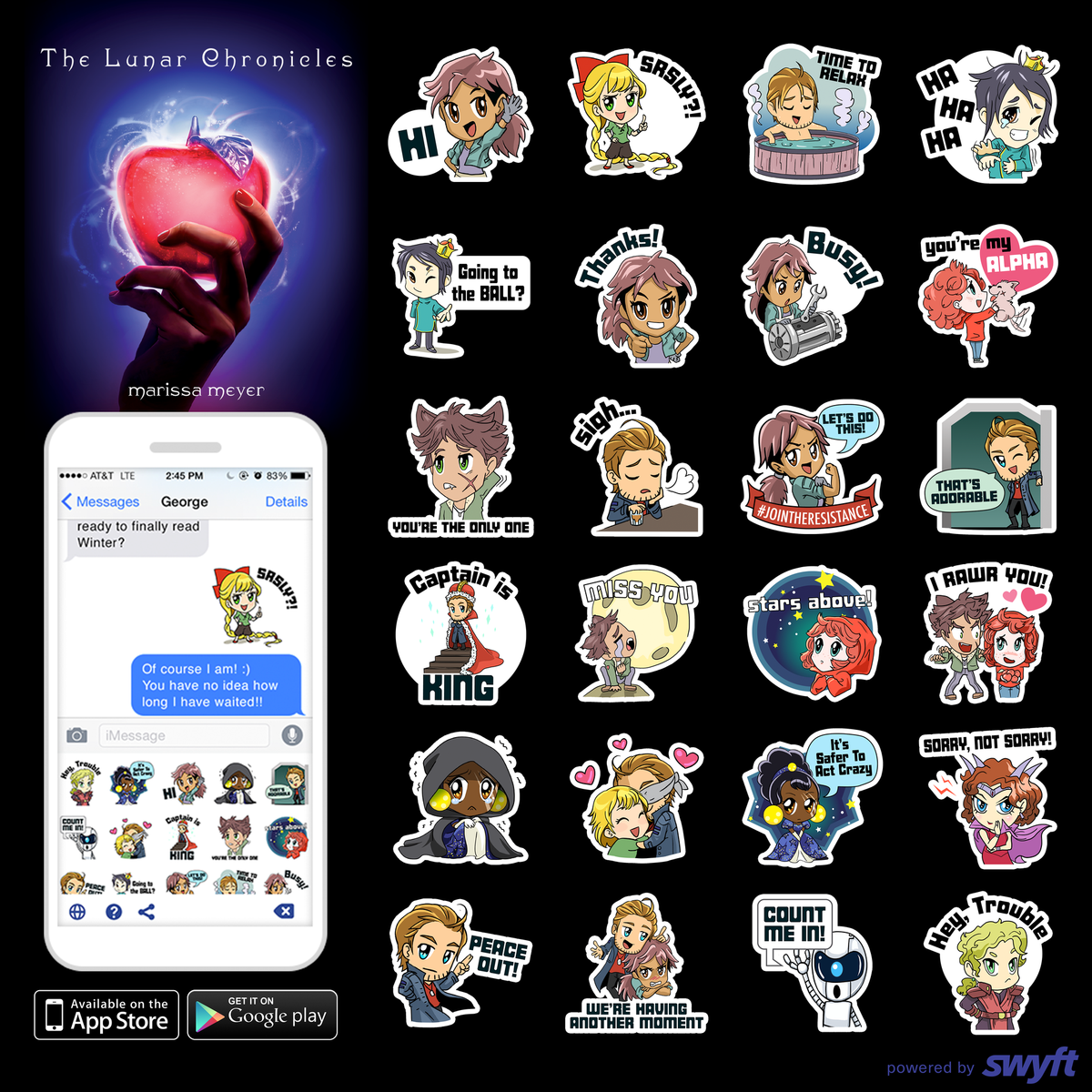 Now available on iOS and Android, just search for them wherever you get your apps. (Warning: Once you download these, you will feel compelled to send emoji-filled texts to everyone on your contact list. It's a pretty drastic side-effect.)