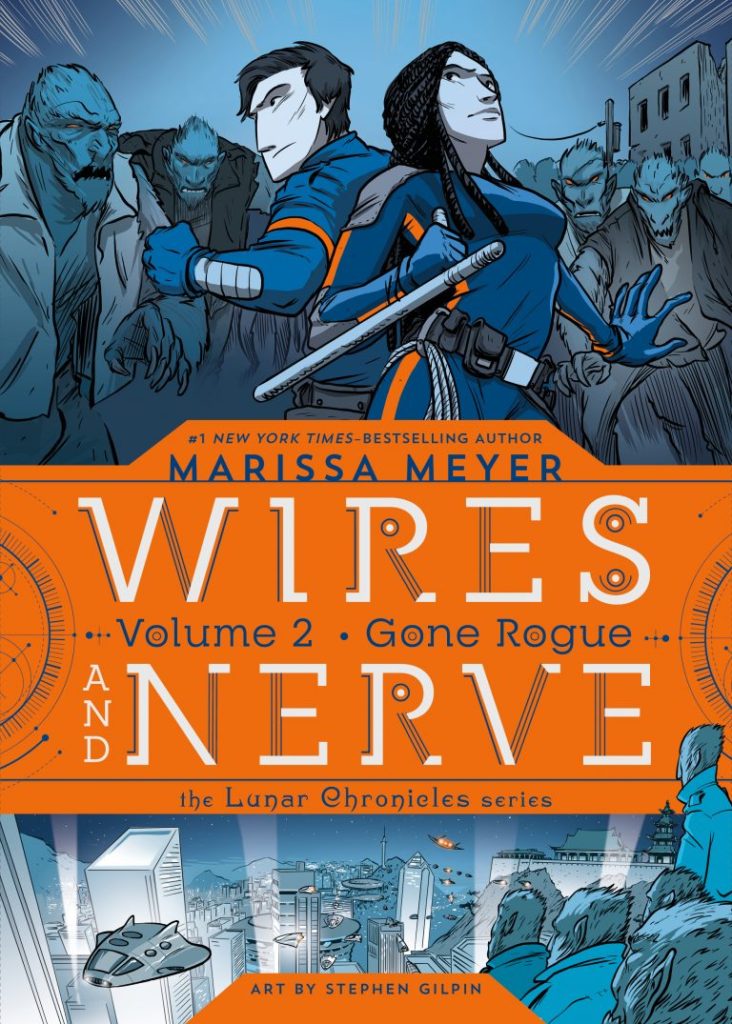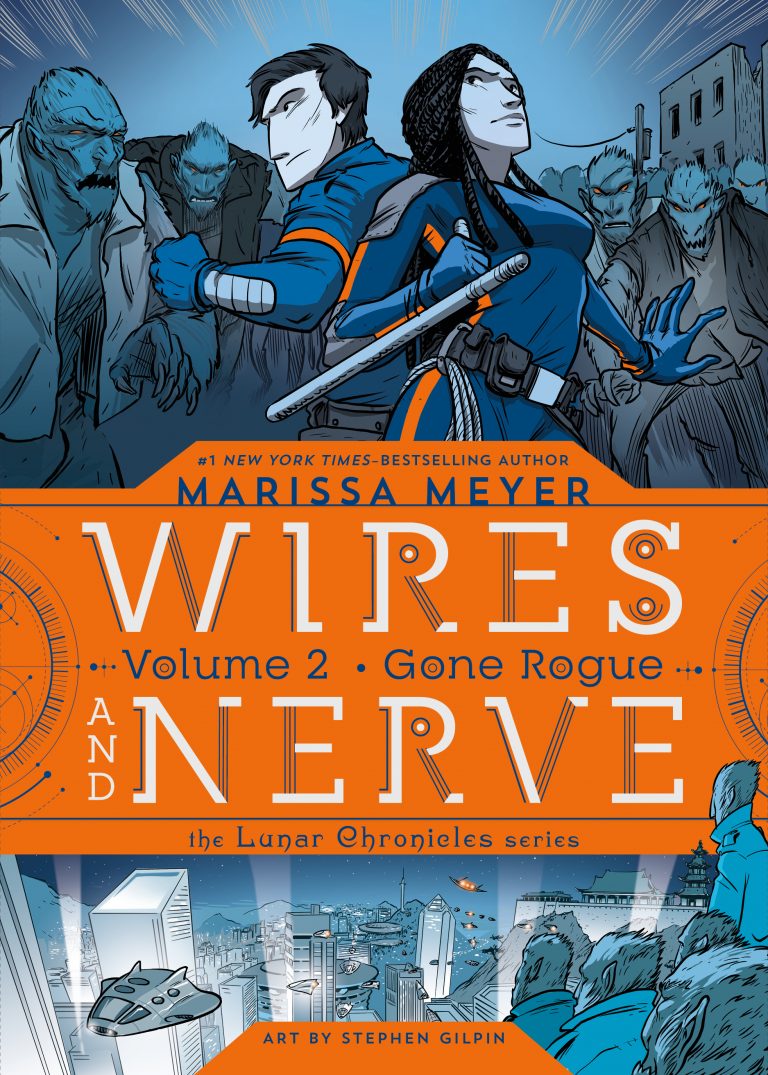 Did Renegades just come out? YES! Am I so wonderfully thrilled to hear all of the kind things readers have been saying about it? YES! Am I hard at work on making Renegades 2 the absolute best sequel that I can possibly write for you guys? YES!
But am I also REALLY SUPER EXCITED to start talking about the continuation of Wires and Nerve?
Oh stars above, YES YES YES!
In fact, WIRES AND NERVE, VOLUME 2: GONE ROGUE might just be my favorite thing that I have ever written (shhh, don't tell my other books!), and I cannot wait for you guys to be able to read the rest of Iko's story on January 30!
And yesterday, being the annual #CyborgMonday, we announced some fun new things for your enjoyment!
---
ABOUT WIRES AND NERVE: GONE ROGUE
The second graphic novel, and sequel to Wires and Nerve, Volume 1, from #1 New York Times and USA Today Bestseller Meyer!
The world of the Lunar Chronicles comes alive in this thrilling continuation of Wires and Nerve . Iko—an audacious android and best friend to the Lunar Queen Cinder—has been tasked with hunting down Alpha Lysander Steele, the leader of a rogue band of bioengineered wolf-soldiers who threaten to under the tenuous peace agreement between Earth and Luna. Unless Cinder can reverse the mutations that were forced on them years before, Steele and his soldiers plan to satisfy their monstrous appetites with a massacre of the innocenct people of Earth.
And to show he's serious, Steele is taking hostages.
Cinder and Kai, Scarlet and Wolf, Cress and Thorne, and Winter and Jacin all feature in this epic new battle. But it is Iko who must face her deepest fears when she uncovers the truth about her own unusual programming. Questions of love, friendship, and mortality take Iko on an emotional journey that will satisfy and delight fans of this bestselling series.
---

Yesterday we revealed a brand-new excerpt from the book! 
---

Just announced! If you preorder Wires and Nerve, Volume 2: Gone Rogue and submit your receipt, you'll get one of these fun Iko prints, signed by yours truly!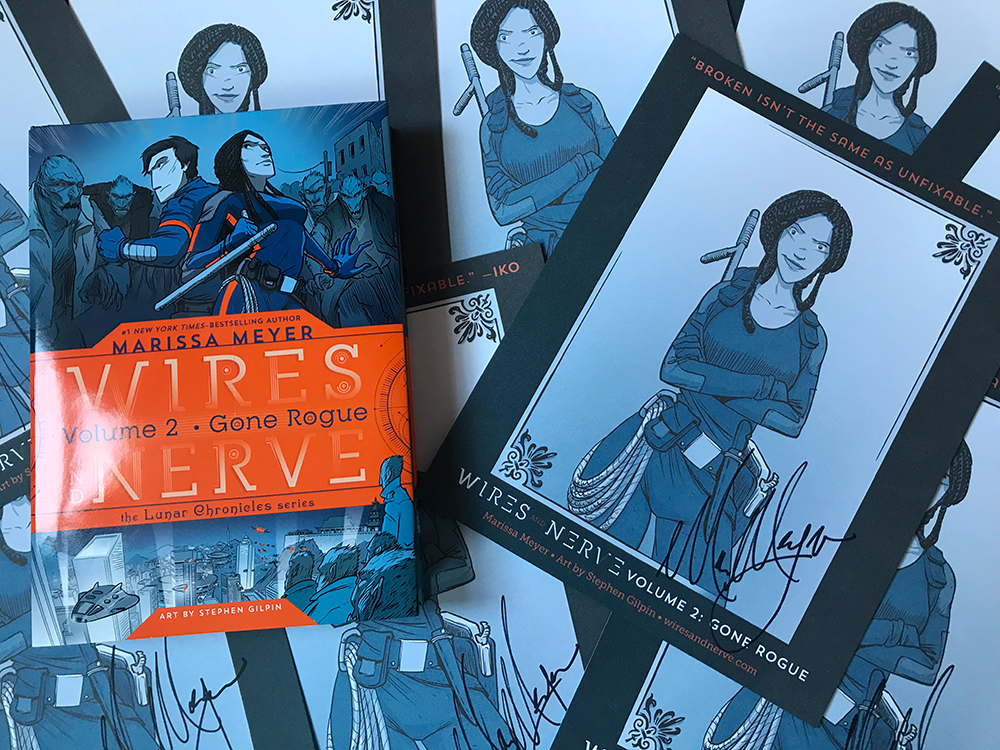 The small print: Limited time offer. You must electronically submit proof of purchase of Wires and Nerve, Volume 2: Gone Rogue by Monday, January 29, 2018 to take advantage of this offer. Offer limited to residents of 50 US states and DC only. Void in Puerto Rico and where prohibited by law. For Official Rules, go here. Sponsor: MCPG.
---

If you missed last night's chat on the Renegades Discussion Boards, all my answers are still posted! Check it out here, then feel free to talk amongst yourselves….
Let the countdown begin!!