If you haven't heard the news yet, there is a fun new reading challenge kicking off this month, with the phenomenal Gene Luen Yang (one of my personal author/illustrator idols) leading the charge.
The Reading Without Walls Challenge
Everything you need to know about the challenge can be found here: http://read.macmillan.com/mcpg/reading-without-walls/

Essentially, the challenge is to read something that stretches your mind just a little beyond your comfort zone. You can pick to read something that fits into one of three categories – or perhaps read three somethings that fit into each one.
Once you've finished, post about it to your favorite social media using the #ReadingWithoutWalls hashtag.
I'm excited to do this challenge, and hope lots of people are going to join in!
My three picks for the challenge:

1. Read a book about a character who doesn't look like you or live like you.
I'll be reading: WONDER by R.J. Palacio (about a boy with a facial deformity).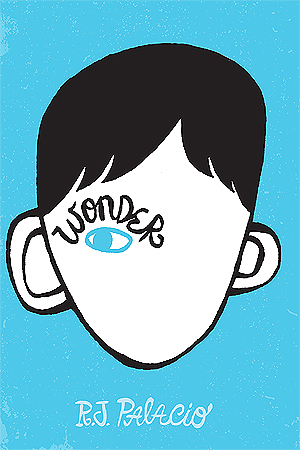 2. Read a book about a topic you don't know much about.
I'll be reading: THE SECRET SOCIETIES HANDBOOK by Michael Bradley (a topic that has long fascinated me, but never been explored).
3. Read a book in a format that you don't normally read for fun.
I'll be reading: CRUSHING IT by Joanne Levy (as I very rarely read middle grade).
Are you taking the #ReadingWithoutWalls Challenge? Let me know your book picks in the comments!