If there's a Lunartic on your list this year, or if you yourself are having trouble deciding what to ask Santa for, here are some ideas to get you started!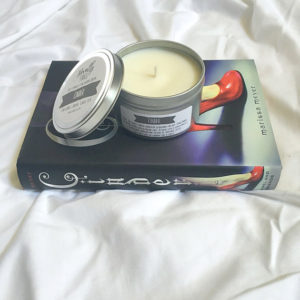 Character Candles by Novelly Yours
I just ordered some of these for myself and they smell SO GOOD! Choose your favorite character (like this yummy "firewood, storms, and white tea" concoction for Cinder), or order the whole set. (And if you loved HEARTLESS, she has delicious "Cath's Lemon Tarts" candles, too!)
*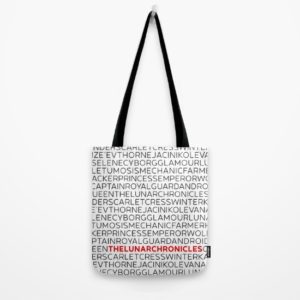 Tote Bag by Miss Phi
There are lots of awesome TLC tote bags (and more!) on Society6, but this is one of my personal favorites. In fact… I should probably let Santa know about this one right away…
*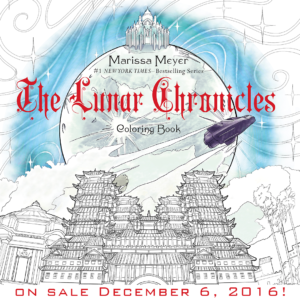 The Lunar Chronicles Coloring Book
Of course, no fan will want to be without the official coloring book, illustrated by Kathryn Gee. (Have you seen it yet??? I LOVE IT SO MUCH.) Throw in a box of colored pencils and you're done!
*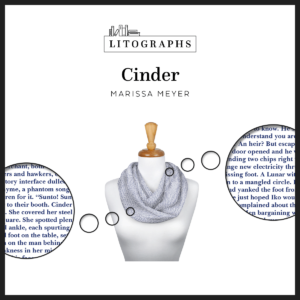 The Cinder Litographs Scarf
A subtle nod to the fandom, this super-soft scarf is printed with text straight out of the book! Choose from a variety of colors and fonts for that truly personalized feel. (Scarves not their thing? Litographs also has T-shirts, tote bags, and posters, with special designs for both Cinder and Scarlet!)
*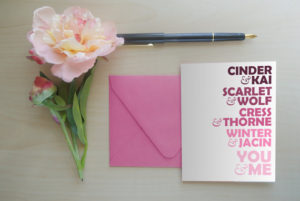 OTP Stationery by PaperYarnMoon
I don't know about you, but I am completely smitten with this adorable greeting card! What better way to say "we belong together" than listing yourself with your fictional OTPs. *dreamy sigh*
*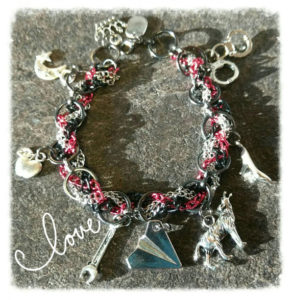 TLC-Inspired Charm Bracelet by NightFoxCreations
Featuring everything from a wolf, a wrench, a moon, and my personal favorite… hand cuffs! (LOL) any fan will love explaining their bracelet to anyone who asks.
*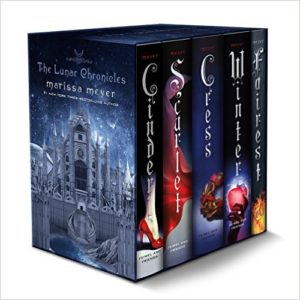 The Lunar Chronicles Boxed Set
For the Lunartic-To-Be on your list, make sure they don't have to suffer through all those cliffhanger endings (like you did) by gifting the whole set at once!
I hope that gives you some fun ideas. Wishing you and yours a very happy holiday season!