Joy and jubilation, the TLC Coloring Book is here!!! And with character profiles, gorgeous settings, and some of my favorite scenes from the books all gorgeously illustrated, it is oh-so-breathtaking!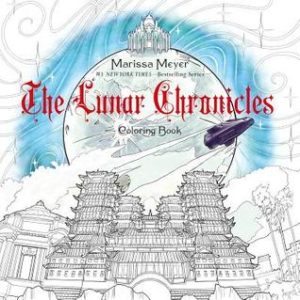 Marissa Meyer's bestselling Lunar Chronicles series comes to life in a coloring book, illustrated by Kathryn Gee! Castles, costumes, and characters inspired by fairy tales are detailed with intricate and decorative drawings, perfect for coloring. Along with new text from Marissa Meyer, The Lunar Chronicles Coloring Book (Feiwel & Friends) is a volume that Lunartics will want to own.
If you haven't gotten a copy yet, it is truly stunning in person, and I really hope you'll all enjoy it. Take a mental break this holiday season and let your creativity (and Lunartic pride) shine!
And if you live near Portland, OR, join me and Kathryn Gee TONIGHT for the Coloring Book Launch Event: https://www.facebook.com/events/1634657396835130/