It's time for another contest!
Because I got such an amazing reaction to the Flag Design Contest, and because I love Halloween, we're doing a Halloween-themed contest this time around.
And what do Cinderella and Halloween have in common? Pumpkins!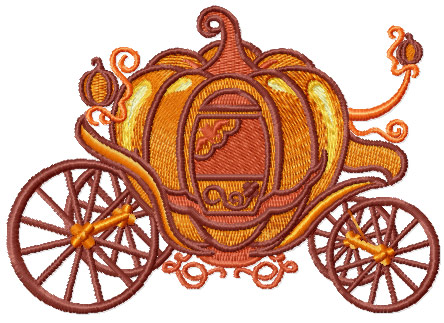 The Mission: Create a Lunar Chronicles-Inspired Pumpkin
The Prize: Two lucky winners will receive a signed ARC of SCARLET: Book Two of the Lunar Chronicles
How to Enter
1. Create a pumpkin inspired by CINDER or The Lunar Chronicles.
This could mean carving, painting, glitterizing, or otherwise decorating a real pumpkin, or even another squash or vegetable of your choice. (Random fact of the day: Before people carved pumpkins for All Hallow's Eve, they carved turnips. True story.)
Or this could mean creating a papier-mâché pumpkin, sewing a pumpkin pillow, making a blown-glass pumpkin, painting a picture of a pumpkin, or any number of other things I can't even fathom.
In other words, use your imagination!
Consideration will be given for creativity and effort. Just make sure that your design relates in some way to CINDER or The Lunar Chronicles.
2. Upload and post a picture of your pumpkin on a public web site, such as your deviantART page, blog, Pinterest board, Tumblr, or Twitter.
(Note: I will accept entries posted on a public Facebook page, but I've learned that Facebook complicates things, so if you have another option available to you, please use that.)
3. You may explain your design and why you think it fits The Lunar Chronicles theme if you would like to.
4. Optional: Include a link to my web site, so your friends, family, and followers can find more information about the books: https://www.marissameyer.com/books.
5. Go to https://www.marissameyer.com/connect/ and fill out the Contact Marissa form with your name, email address, and a link to your design. DO NOT email me the design itself. I will not open attachments.
All entries must be received by midnight PST on Friday, November 2nd to be eligible.
Voting
As with the flag contest, all entries will be posted on my Pinterest page. I will select my favorite designs and post them on my blog. Readers will then be invited to vote on their favorite entry.
Prizes
One People's Choice Pumpkin, a.k.a. the pumpkin with the most votes, and one Marissa's Choice Pumpkin will each win a signed ARC of SCARLET.
Rules
– Open internationally.
– All entries must be received by midnight PST on November 2 to be eligible.
– Please submit only one pumpkin creation.
– By entering this contest, you are giving me permission to use your entry for promotional purposes, including but not limited to posting it on my blog, web site, newsletter, and social networking pages. You retain all other rights to the work.
That's it. Have fun and good luck!