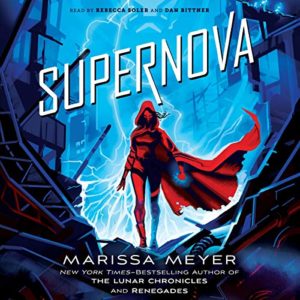 It's Supernova release week! I know many of you like to listen to your books, so of course there is an audio version. The amazing Rebecca Soler and Dan Bittner are back, narrating this final book in the Renegades series.
Listen to an excerpt here.
To celebrate the release, my publisher is holding a contest. Enter for a chance to win a digital download of the Supernova audiobook! (For U.S. Residents only, closes November 19, 2019 – click for full details.)
If you can't wait, you can get your copy where you normally purchase your audio books.