HAPPY LAUNCH DAY!!!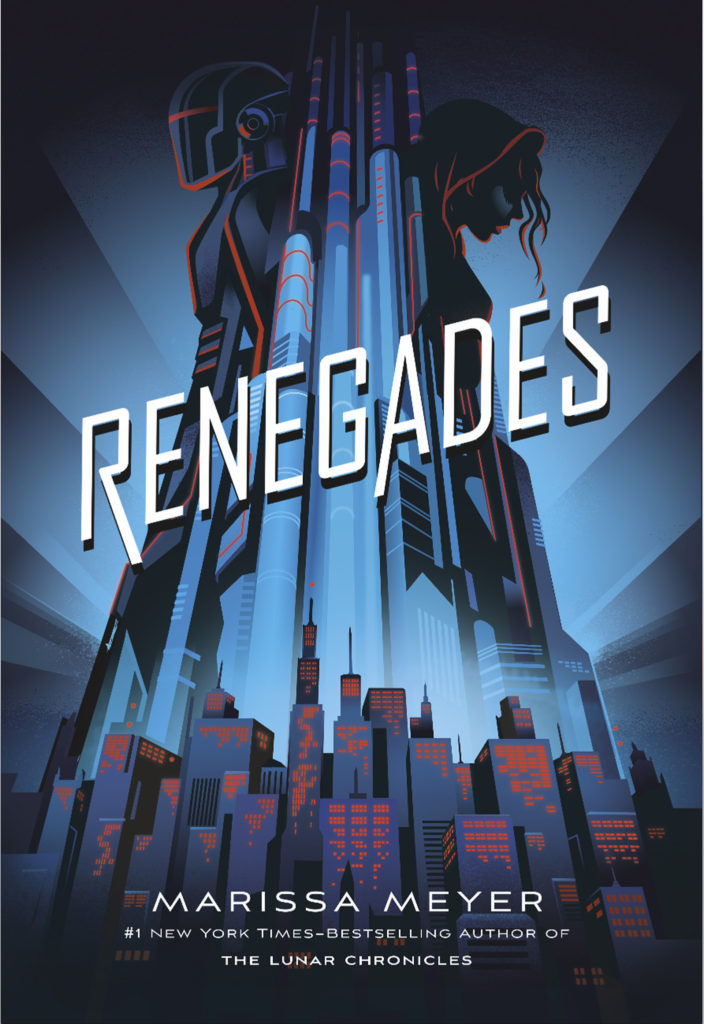 I am soooooooo excited, verklempt, thrilled, ecstatic, and – to be honest – a little amazed that RENEGADES is actually, finally, officially here. You can find it today, wherever books, audiobooks, or ebooks are sold!
I cannot WAIT for you to meet Nova, Adrian, and all the heroes and villains of Gatlon City. I truly hope you will love this book.
About Renegades
Secret Identities
Extraordinary Powers.
She wants vengeance. He wants justice.
The Renegades are a syndicate of prodigies—humans with extraordinary abilities—who emerged from the ruins of a crumbled society and established peace and order where chaos reigned. As champions of justice, they remain a symbol of hope and courage to everyone… except the villains they once overthrew.
Nova has a reason to hate the Renegades, and she is on a mission for vengeance. As she gets closer to her target, she meets Adrian, a Renegade boy who believes in justice—and in Nova. But Nova's allegiance is to the villains who have the power to end them both. 
WHAT NOW?
Once you've read the book (or while you're waiting to get your hands on it), here are some things to keep you occupied!
– Check out the book tour line-up to see if I'll be in a town near you.
– Come talk superpowers, character ships, and Book Two theories on the new Renegades discussion boards.
– Start getting to know all the characters, good and bad, on these super cool character pages.
– Take the quiz to find your superpower and pledge your allegiance to the Renegades or the Anarchists