We're less than TWO months away from the release of RENEGADES (!!!!!!!!!) and all sorts of fun things are a'happening. Including this fun pre-order promotion, just launched by Fierce Reads!
When you pre-order RENEGADES and submit your receipt, you'll receive a set of either Renegade (hero) or Anarchist (villain) buttons – and you get to choose your side!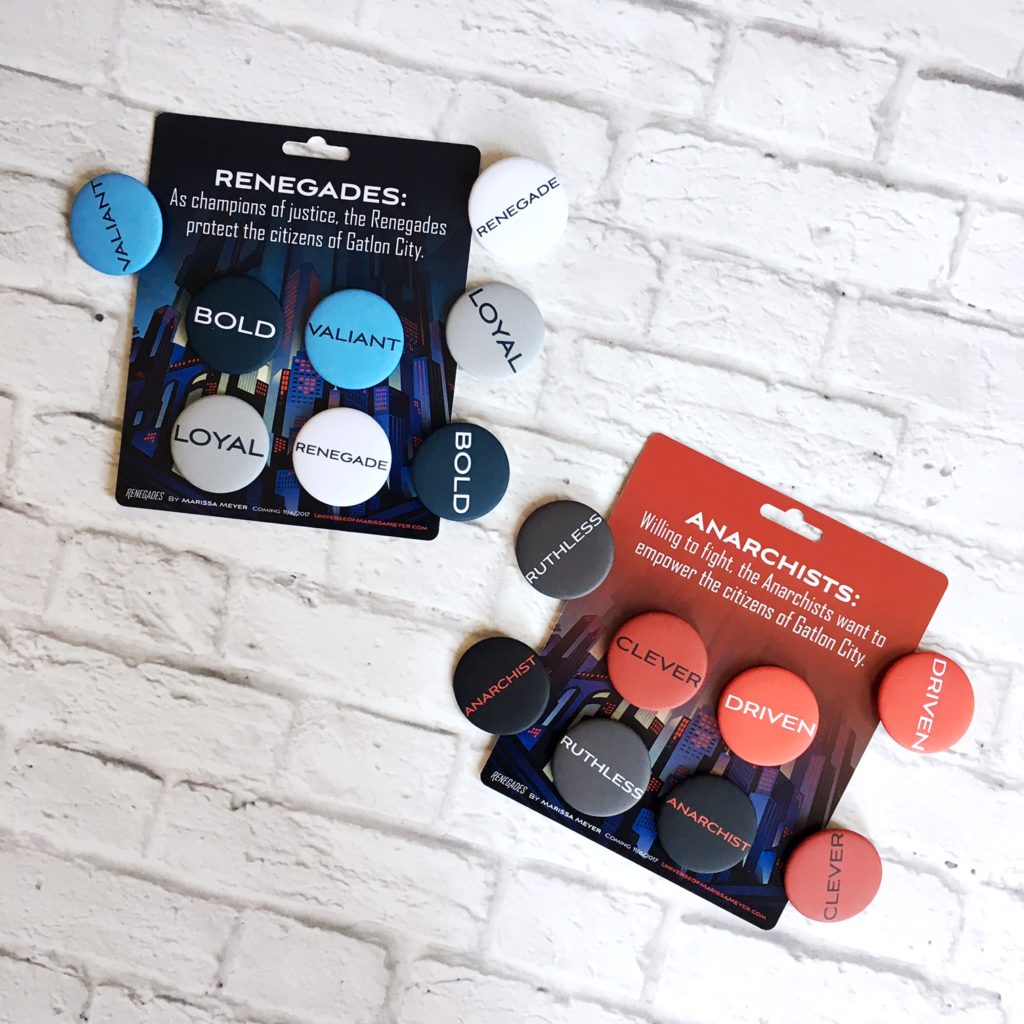 See the full details HERE.
(P.S. I've been getting asked if you can pre-order two books and receive both sets of buttons. Technically they'll accept only one entry per person. BUT, if, say, your mom or a friend wanted to pre-order an additional book, then you'd both get to choose a set. *wink wink*)
(As this promotion is being hosted by my U.S. publisher, it is open to U.S. and Canada residents only.)