I have SO MUCH NEWS to share with you all. So let's get to it.
First up: FAIREST IS OUT TOMORROW.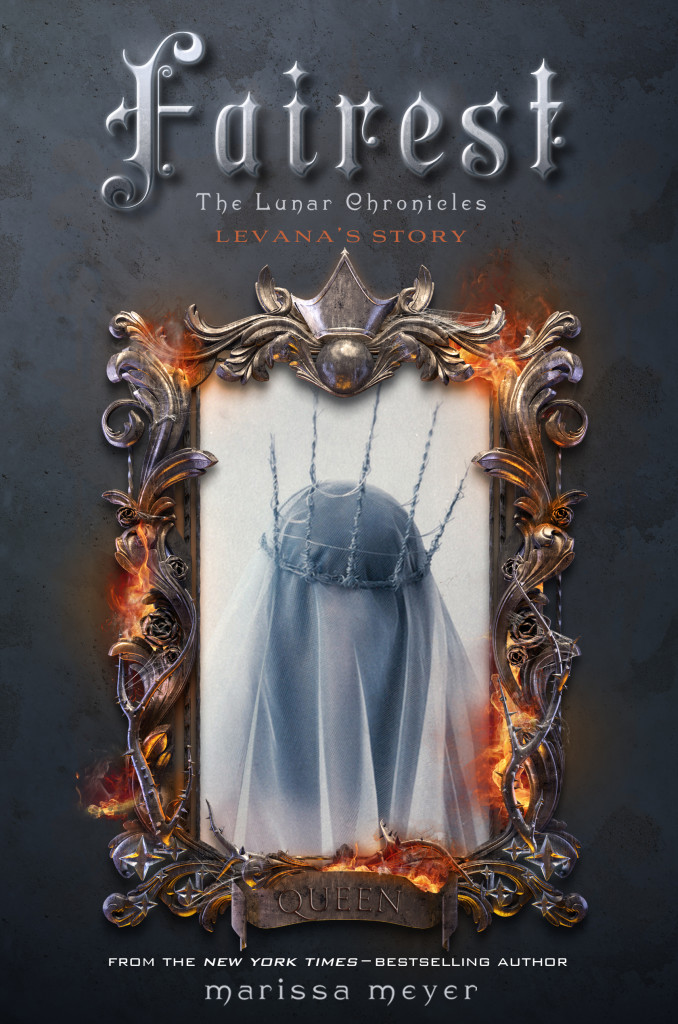 Mirror, mirror on the wall, Who is the fairest of them all?
Fans of the Lunar Chronicles know Queen Levana as a ruler who uses her "glamour" to gain power. But long before she crossed paths with Cinder, Scarlet, and Cress, Levana lived a very different story – a story that has never been told . . . until now.  
Marissa Meyer spins yet another unforgettable tale about love and war, deceit and death.
(dun dun dun)
In addition to getting to share a bit of background about Levana and her dastardly deeds, I'm super excited about the bonus materials we got to include in this book:
1. An extraordinarily beautiful  illustration of Levana's palace on the book's endpapers (so pretty!!)
And 2. The first 3 (count them—3!) chapters of Winter.
ALSO RELEASING TOMORROW: The paperback of Cress!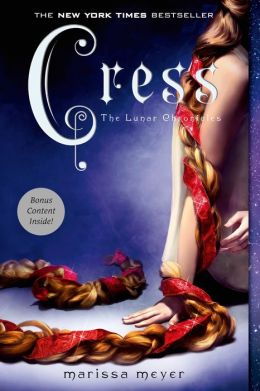 Speaking of bonus materials, the Cress paperback includes:
– a full-color diagram of the Rampion spaceship on the endpapers, which I think is just the coolest thing ever.
– a special blogger thank you page (thanks, bloggers!)
– a sneak preview of Fairest, including an exclusive poem that I wrote! (I didn't even know my publisher was doing something with it, so that was a surprise for me, ha.)
– and an interview between me and author Mary Weber (Storm Siren), plus a bonus question from Jay Asher (13 Reasons Why)!
OTHER BIG NEWS… you could win stuff!
There are two great sweepstakes happening right now.
The Lunar Chronicles web site is hosting a sweepstakes in which you could win travel and VIP tickets to BookCon, to meet me! (woo!) Enter at: http://thelunarchronicles.com/sweepstakes
And Shelf Awareness is also having a sweepstakes and 10 winners will each receive a signed copy of Fairest! Enter at: http://apps.shelf-awareness.com/signup/149
(For international fans, stay tuned! I plan on hosting some contests and giveaways myself in the coming weeks.)
AND MY LAST BIG ANNOUNCEMENT OF THE DAY…
I just finished Winter!!
Like, finished, finished. Like, going to copyedits finished.
I might be in shock.
(There are rumors of a particular page count floating around the interweb and I can tell you… yes. Yes, it really is that big.)
I'll find out how much information I can share about it and hope to have more on that soon.
In the meantime… I need a nap. *falls over*