Forget Cyber Monday, we're having our own cyber party all day today—officially dubbed Cyborg Monday—as we unlock exclusive new Lunar Chronicles content and start preparing ourselves for the upcoming release of Fairest on January 27!
Things to Do Right Now
1. Check out our newly redesigned Lunar Chronicles Web Site: http://thelunarchronicles.com/
2. Test out the brand new Glamour Yourself App. Make your own video or image into a Levana-style glamour, then share it with your friends! http://thelunarchronicles.com/glamour/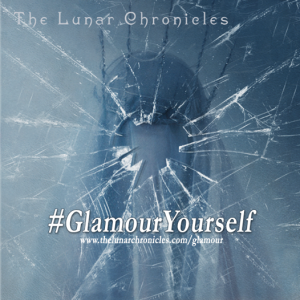 3. View the entries (so far) for the Fairest Fanart Contest, then enter your own Queen Levana-inspired design. The grand prize winner will be flown out to the Fairest Launch Party in Tacoma, WA, in January! http://thelunarchronicles.com/contest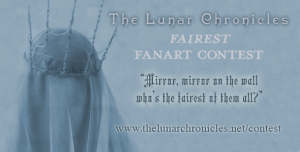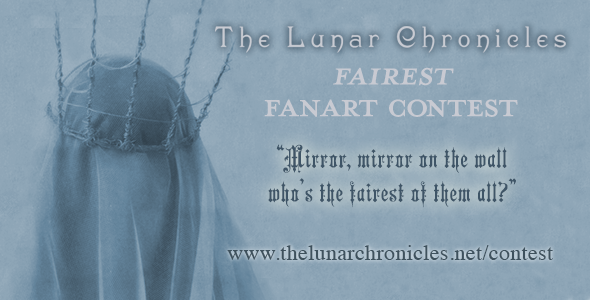 (Open to US and Canada. Ends December 31.)
4. Enter the Cyborg Monday Sweepstakes on Instagram. You could win a copy of Fairest plus a Fairest poster and mirror!
Help Us Unlock More Exclusive Content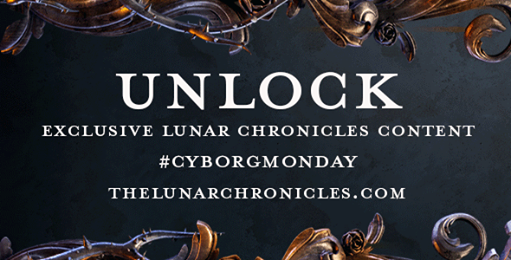 Want to read the first chapter of Fairest? Listen to a video of me reading an excerpt from the book? Download Lunar Chronicles wallpapers? See what cities I'll be traveling to for the Fairest tour next January?
Then it's up to you to help us unlock all this content!
How to unlock exclusive content:
– Tweet using the hashtags #Fairest, #CyborgMonday, and #GlamourYourself
– Post to Instagram, Tumblr, and Facebook using the #CyborgMonday hashtag
– Share your #GlamourYourself image on the social media of your choice
– Like The Lunar Chronicles on Facebook
– Like and Share this post on Facebook
– Follow @MacTeenBooks on Instagram
– Follow @FierceReads on Tumblr and Twitter
– Follow me (@marissa_meyer) on Twitter
All of those tweets, shares, follows, and reblogs are currently being monitored by Cress, and when we reach certain milestones, content will be unlocked! So get busy!
Join in the #CyborgMonday Twitter Chat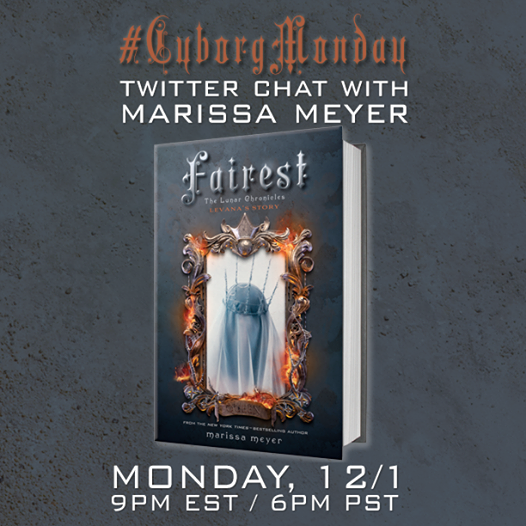 Bring your questions and excitement to the #CyborgMonday Twitter chat, happening tonight at 9:00EST/6:00PST.
Join the Cress Read-a-Thon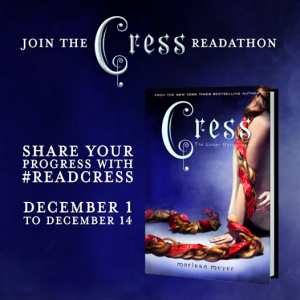 Read and share your thoughts on Cress between now and December 14! More details can be found here.