This is one of those days where I have about 8 million things to cover, so let's get to it!

First off – Author Promo FAIL! In all the excitement of HEARTLESS releasing, I completely forgot to MENTION IT ON MY BLOG. So, if you happened to miss it…
Heartless is now out in the world!! Yippee!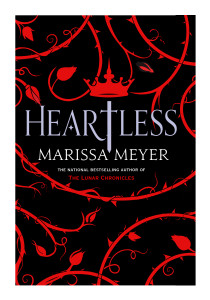 In fact, I am THRILLED to announce that it hit #1 on the New York Times Young Adult Bestsellers List!! Thank you so much to everyone who has supported me and my first stand-alone novel. *squishes all the readers*

That's not all… Heartless also a Goodreads Choice Finalist! If you haven't yet voted for your favorite books of the year, cast your vote today!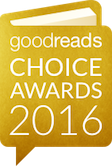 While you're busy voting for things, don't forget to cast your vote for your favorite design in the Scarlet Litographs Contest! (It's a tough choice, but somebody's got to make it.)

Plus a couple of super cool things were brought to my attention on social media this week, including…
Heartless in the New York City subway! (Say what?!)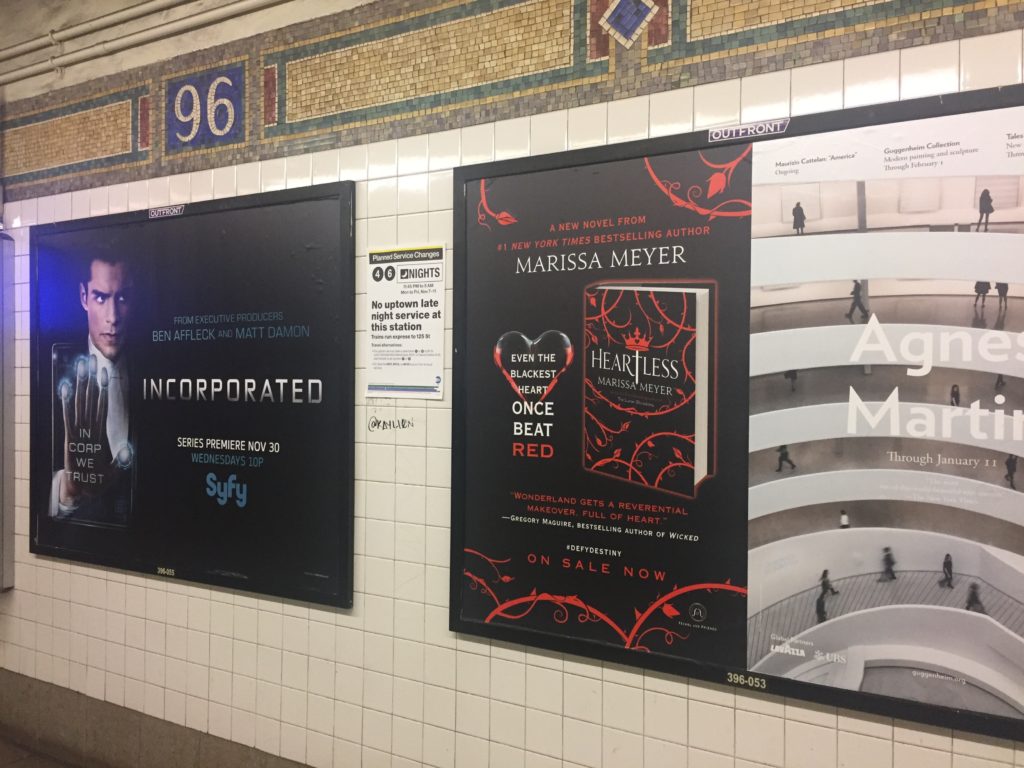 Bonus: CHECK OUT THAT BLURB FROM GREGORY MAGUIRE, OH MY HEART.

And… I'll take "Bizarre Moments in Marissa's Life" for a thousand, Alex.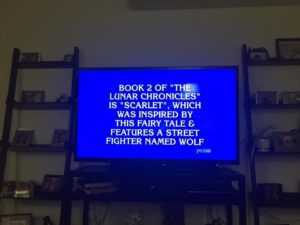 Last thing – our annual Cyborg Monday is coming up!! Keep your eye out on Twitter next Monday, 11/28, for TONS of news and announcements for The Lunar Chronicles and Wires & Nerve. (If you miss it, I'll post a full re-cap right here on Tuesday.)

Plus – set your alarm for my Facebook Live Chat, happening Monday at 9:00pm EST / 6:00pm PST on the Fierce Reads Facebook page. I'll be talking about some fun new things we have coming up, and will answer as many questions as I have time for!

Okay, I think I got it all. BAM.