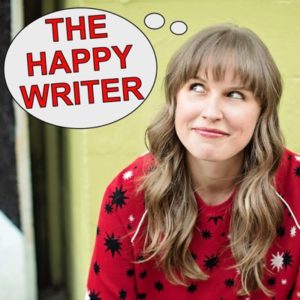 Hey readers! Exciting news: I've started a podcast! It's something I've been wanting to do for a while, and this season of COVID-19 felt like the right time to give it a shot.
In The Happy Writer Podcast, I'll be interviewing authors and talking about their books, their process, and different ways we can bring more joy into our writing journeys. I've had so much fun recording my first episodes and cannot wait to hear what you think!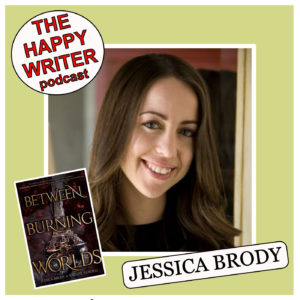 The first episode, where I chat with Jessica Brody about Book Two in her "Les Mis in Space" trilogy, BETWEEN BURNING WORLDS (co-written with Joanne Rendell), is already live. You can listen here or via these podcast-listening platforms:
Apple Podcasts
Google Podcasts
Spotify
Stitcher
(More coming soon!)
Please be sure to subscribe so you don't miss an episode!
You can also follow The Happy Writer on social media: Instagram, Twitter, Facebook
To celebrate the podcast launch, I'm also hosting a giveaway, where you can win an ARC of SKY WITHOUT STARS, signed by both Jessica Brody and Joanne Rendell, as well as a signed copy of CINDER and some fun swag! You can enter on the podcast page. Ends Thursday at midnight PST. Open internationally.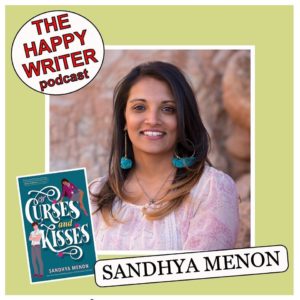 And stay tuned for Episode Two, in which Sandhya Menon talks about her new book, OF CURSES AND KISSES.
Happy listening!