Last month I wrote a blog post for "A Week of Rapunzel" hosted by Bonnie at A Backwards Story. In the post, I revealed for the first time the contents of one of my black folders—the folders where I've been collecting bits of ideas, research, and inspiration for the past six years, ever since I started working on a little book about a teenage cyborg.
In that post I discussed some of the things I'd collected for Cress. This week I'm opening up the folders for Cinder, Scarlet, and even Winter for some behind-the-scenes info on where, when, and how The Lunar Chronicles have evolved . . .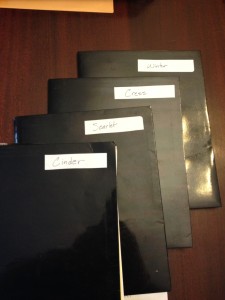 WARNING: THE REST OF THIS POST INCLUDES SPOILERS FOR CINDER.
Inside Cinder's Black Folder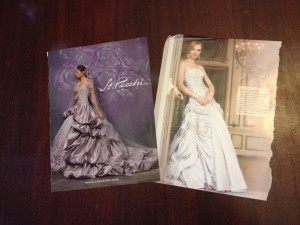 Some magazine pages I pulled of fancy wedding dresses and ball gowns to start visualizing what Pearl and Peony might wear to the annual ball.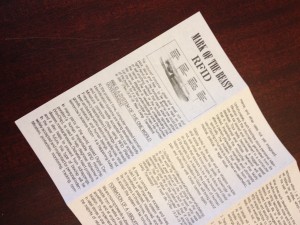 This propaganda pamphlet is 100% responsible for the ID chips that my characters use for their payment and identity tracking, and it was a total fluke that I came across it. When I was writing Cinder, I had an hour bus commute to and from work each day. One day as I sat down on the bus, I saw this pamphlet on the seat. I picked it up and started to read all about how the government is going to be embedding chips into our wrists, which will be the sign of Satan's return or something something… I dunno. Whatever the writer of this pamphlet was trying to achieve, I'm pretty sure it wasn't the "AHA!" moment that I had when I read it. "ID chips embedded in our wrists—friggin' brilliant! My futuristic society must have that!" And now they do.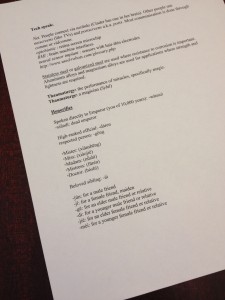 When I was first creating the world of the Lunar Chronicles, it was difficult for me to keep track of all the different terminology I was using (and, in many cases, making up), so I made reference sheets like this one to keep handy. Here, I've listed some tech terminology (such as the difference between netscreens and portscreens), plus the honorifics used in the Eastern Commonwealth. Note that on this page there are sixteen honorifics. I've since shortened it down to just five that are used in Cinder's society.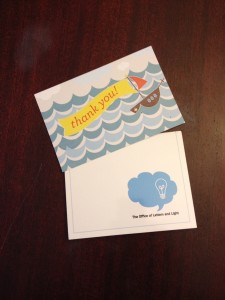 Cinder, Scarlet, and Cress all began life as NaNoWriMo novels. Wanting to document every step of the process, I made sure to keep the postcards that I received that year after making a donation to NaNo's cause.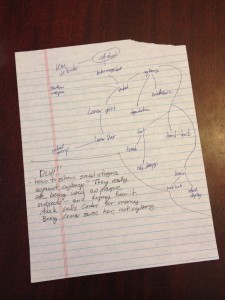 When I get stuck, I frequently resort to brainstorming longhand, and sometimes a good old-fashioned spiderweb cluster is still the best method. (Anyone else remember doing those in school?) Originally I'd thought that Cinder was immune to the plague because she was cyborg, but that wasn't working for the plot, so I started to brainstorm other ideas. This cluster is where I figured out that she's actually immune because she's Lunar.
I'm sort of obsessive when it comes to plot structure, and whenever I hear about a new "theory" or "system" for how great stories are structured, I always test it with my books to see if they hold up. Here I applied Cinder's plot points to the classic "myth structure" (right), plus one other plot system (left)… though I'm not sure where that one is from.
More insider info is coming! Check back on Wednesday for a look into Scarlet's black folder…