We've revealed two brand new covers this month. I love them both so much and cannot wait to hold the finished copies in my greedy little hands!!
First up….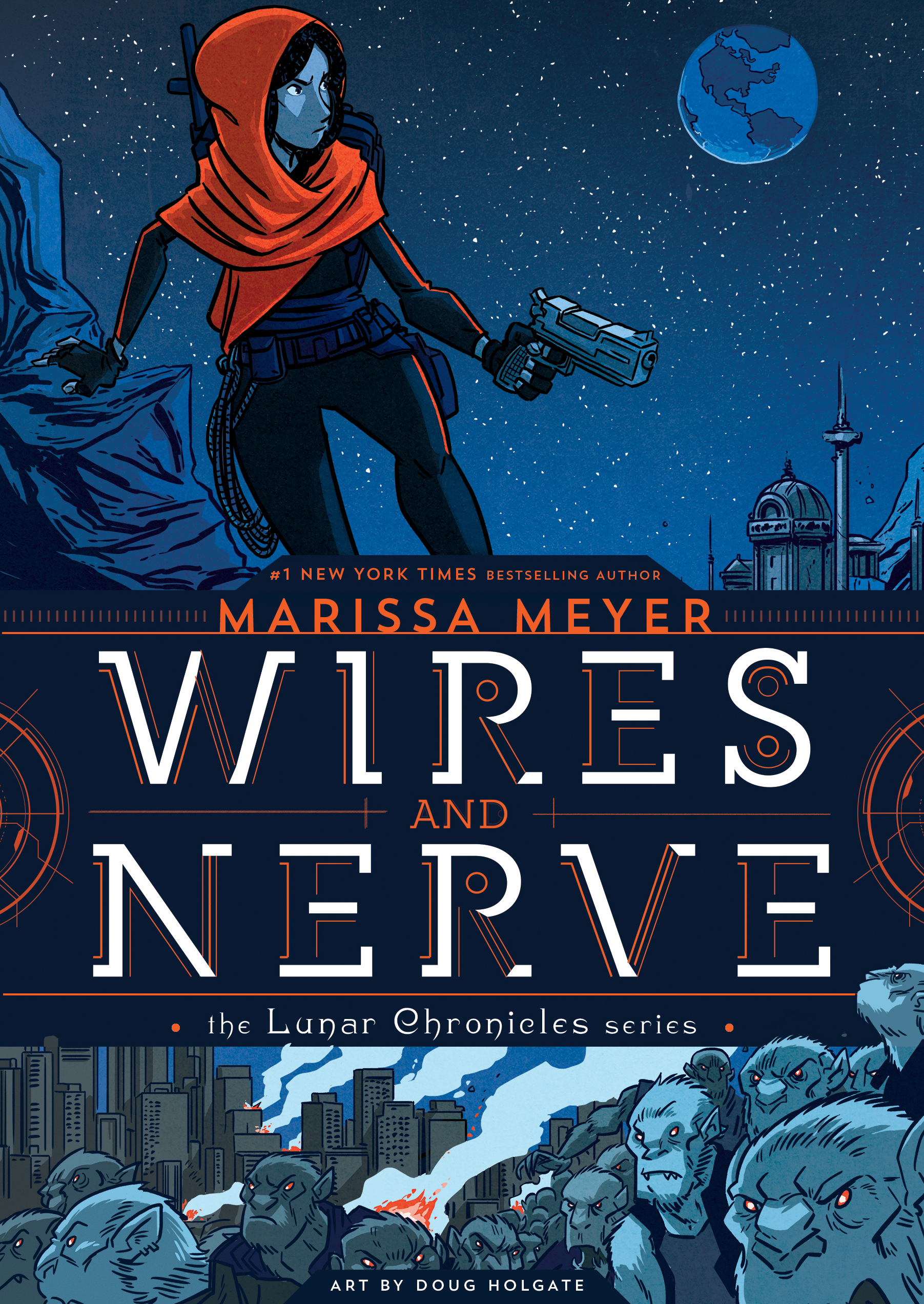 Wires & Nerve, Volume I
Illustrated by Doug Holgate
Release date: January 31, 2017
About Wires & Nerve:
Follow Iko, the beloved android from the Lunar Chronicles, on a dangerous and romantic new adventure — with a little help from Cinder and the Lunar team.
Bestselling author Marissa Meyer extends the world of the Lunar Chronicles with a brand-new, action-packed story about Iko, the android with a heart of (mechanized) gold. When rogue packs of wolf-hybrid soldiers threaten the tenuous peace alliance between Earth and Luna, Iko takes it upon herself to hunt down the soldiers' leader. She is soon working with a handsome royal guard who forces her to question everything she knows about love, loyalty, and her own humanity. With appearances by Cinder and the rest of the Rampion crew, this is a must-have for fans of the bestselling series.
---
And #2: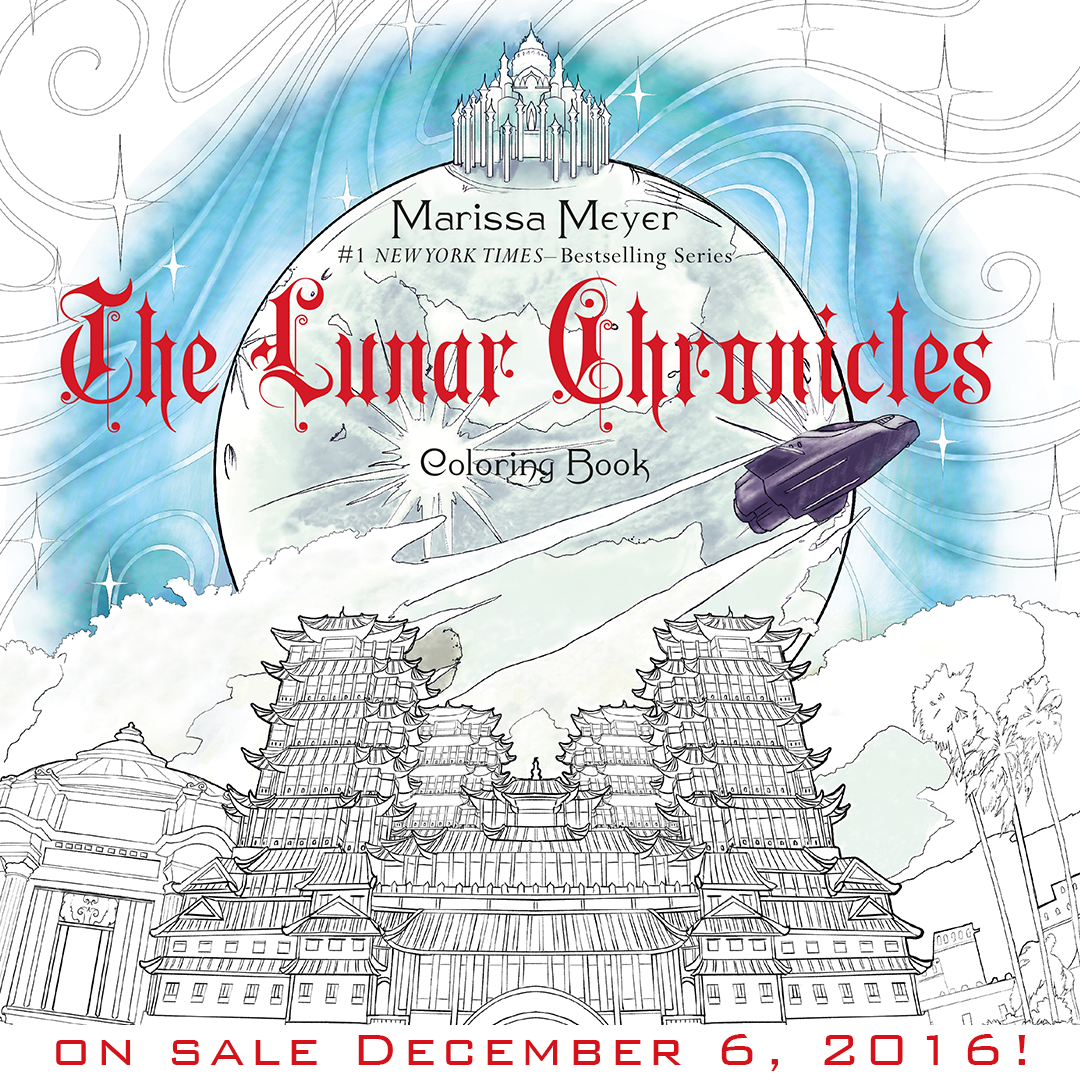 The Lunar Chronicles Coloring Book
Illustrated by Kathryn Gee
Release date: December 6, 2016
About the TLC Coloring Book:
People, places, and scenes from Marissa Meyer's bestselling and beloved intergalactic adventure come to life in  this enchanting coloring book. Castles, costumes, and characters inspired by fairy tales are detailed with forty-five intricate and decorative drawings, perfect for coloring. Along with new text from the author, including never-before-published commentary about the series, this is a volume that Lunartics (old fans and new) will want to own.
Can't wait until December to start coloring?
Download this coloring sheet of Artemisia and get started today!