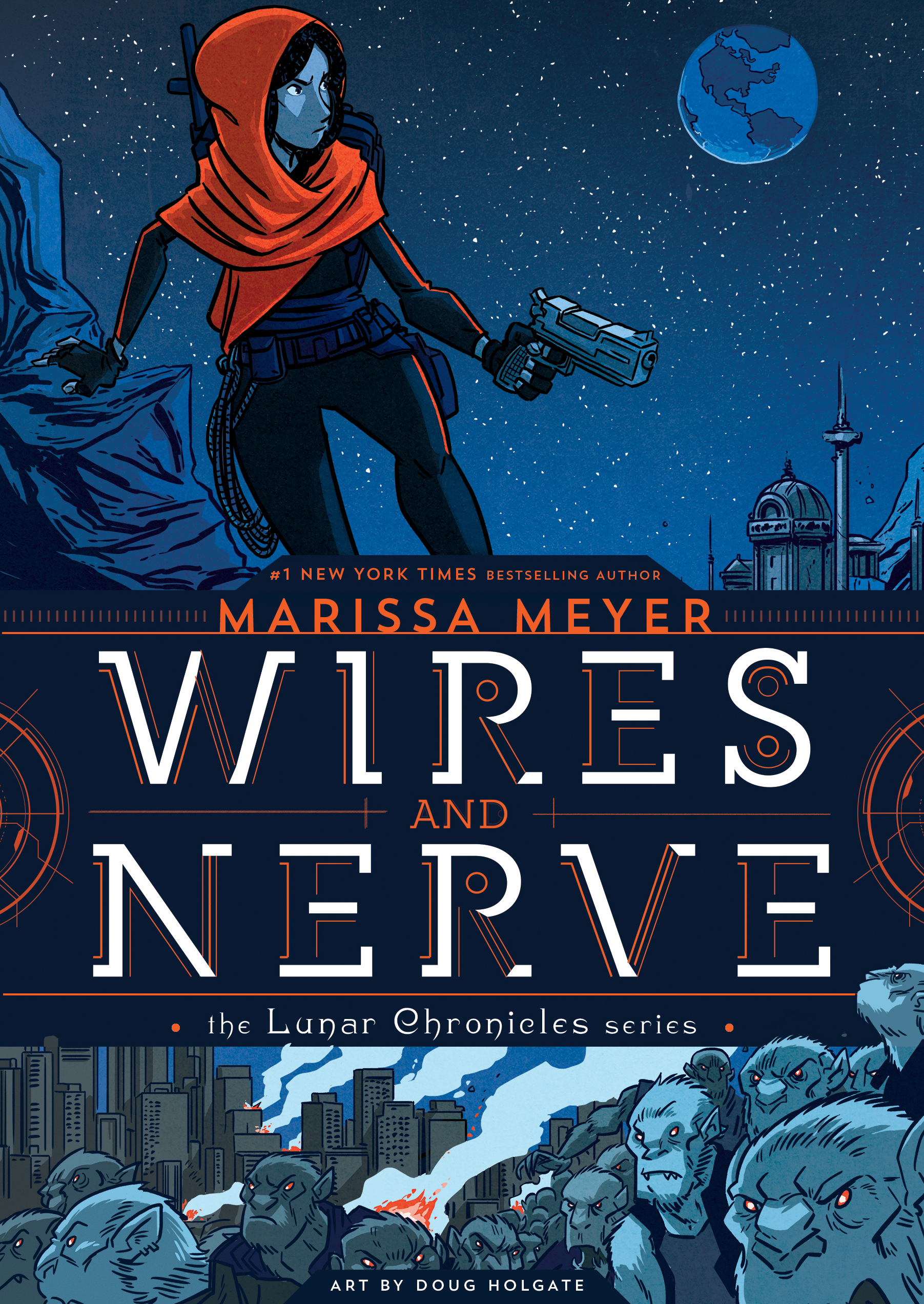 We're just two weeks away from WIRES & NERVE hitting bookshelves and I couldn't be any more excited!!!
If you haven't been following the serialization, get caught up here.
LAUNCH PARTY INFO
Though I won't be going on tour for this book, I hope to see lots of people at the launch party in Tacoma, WA.
Date: Tuesday, January 31, 2017
Time: 7:00 pm
Location:
The Tacoma Public Library Main Branch
1102 Tacoma Ave S, Tacoma, WA 98402
(253) 292-2001
Details: 
I'll be talking about the inspiration behind Wires and Nerve, and a little bit about my process for writing my first graphic novel and how it varied from writing a novel. Q&A and a signing to follow.
There will also be a costume show (SO DRESS UP!!), a face painter, a raffle, and a TLC coloring book station. Fun for the whole family!
Important: To enter the signing line, you must purchase a copy of Wires & Nerve from our awesome bookseller, King's Books. Beyond that, however, I will sign all the books, so feel free to bring your whole set!
Are you coming? Let me know at https://www.facebook.com/events/1624209201207629/ !!
* * *
Can't make it to the launch party?  You can still order a signed book! King's Bookstore is happy to ship it to you! Order here or call 253.272.8801.
* * *
In other news, I am so jealous of the Wires and Nerve designer, who got to travel to the printer to see it coming off the press. Check out this super cool behind-the-scenes video and join me in the vicarious living!