I know, I know. This is the season for giving and all that wholesome selflessness stuff. But I'm a big advocate for spoiling oneself, especially when it comes to your writing life. Being comfortable and content is a big first step in being productive and inspired, so turn your holiday vacation into a mini-writing retreat this year by creating a writing space you can't wait to hole up in on those cold winter nights.
Here are some gifts, for yourself or the writer in your life.
The Splurge: A New Reading Chair
Pick a recliner or a chair that comes with an ottoman, so you can kick your feet up and relax with a nice book or your current manuscript. Though they're particularly pricey, I'm a big fan of the "chair and a half," which falls somewhere between a chair and a loveseat.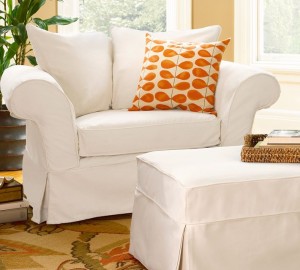 This chair and a half / ottoman set from Pottery Barn comes in around $2,300. Splurge indeed!
The Budget Treat: A Cozy Blanket
Or you can update your current reading spot with the addition of a lovely new blanket—and you don't have to go expensive to get soft! Etsy has an enormous selection of handmade afghans for under $50, such as this lovely winter white blanket: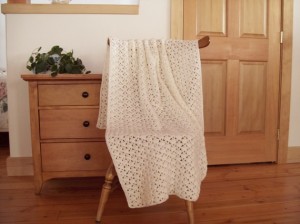 By CozyHomeCrochet on Etsy: $48.00
The Splurge: A Keurig Coffee Maker
Fill with water, insert your drink of choice, and within minutes you're sipping a toasty warm beverage! Whether you're in for coffee or hot cocoa, tea or apple cider, there's a Keurig cup for you. The mini-brewer is even small enough to live on a writing desk.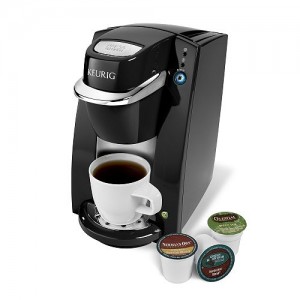 This mini-brewer will cost you $99.99 at Target.
The Budget Treat: Hot Cocoa and Fixings
Or simply warm up some milk or water in the microwave and make a tasty treat yourself! For something special, buy fancy-schmancy hot cocoa mix, and don't skimp on the whipped cream, marshmallows, or cinnamon stir sticks—whatever will make you feel spoiled.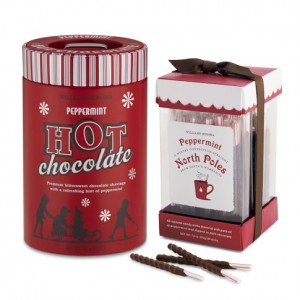 Peppermint hot cocoa gift set from Williams-Sonoma: $33.
The Splurge: Stress Reducing Aromatherapy Kit
Aroma-therapy experts tell us that by associating a particular scent with a certain task, we can more quickly invigorate our minds and prepare for the work ahead. I'm fond of the Stress-Fix oil from Aveda, that not only smells warm and wintery (to me), but is even supposed to help reduce stress. Perfect for those deadline crunches!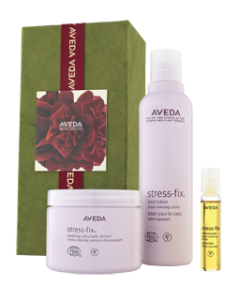 This gift set, including candle and bath salts, comes in at $66. The oil alone runs $22.
The Budget Treat: A Scented Candle
Not into the oils and lotions? A candle can have the same soothing and focusing effects, with the added bonus of mood lighting for your and your laptop. I'm fond of the holiday scents from Bath and Body Works, myself.
Right now, get two 14.5-oz holiday candles for $20.
What will you do to make your writing space extra cozy this winter?