I'm back home from the Scarlet Tour and SO EXCITED to be sharing some fantastic news:
SCARLET IS A NEW YORK TIMES BESTSELLER!
It was #4 on the Young Adult list during its debut week, and is still on the list for week number 2!
PLUS! CINDER is currently experiencing its third week on the Young Adult extended list! Last week it ranked #12.
!!!!!
A million thanks to everyone who has supported these books, shared them with friends, reviewed them on their blogs, given them as gifts, or added them to your personal library. I am so happy and honored that you're enjoying The Lunar Chronicles!
———–
If you couldn't make it to a tour event this year but want to live vicariously, there are now photos posted on the Facebook pages from the SCARLET tour events.
Here's a sample: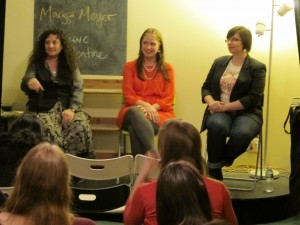 At WORD in Brooklyn with Ellen Datlow and Genevieve Valentine.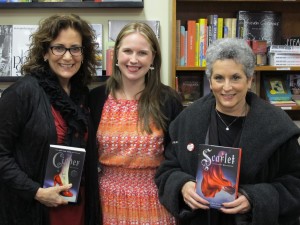 At Oblong Books in Rhinebeck, NY, with my editor Liz Szabla and publisher Jean Feiwel.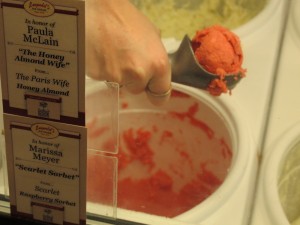 The exclusive "Scarlet Sorbet" at the Savannah Book Festival.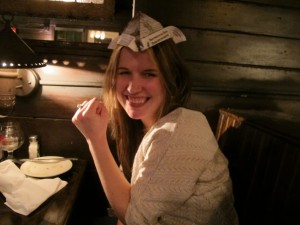 Showing off my pirate hat at The Pirate's House in Savannah – the restaurant that inspired Treasure Island. Arrgh!
View the rest of the tour photos at: