One more year! ONE MORE YEAR!
We are officially 365 days away from the epic conclusion of the Lunar Chronicles hitting bookshelves and e-readers and finally being in your hands!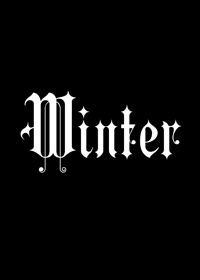 That's right. #WinterISComing.
I know, I know, a whole year is still FOREVER away, but we've survived this long, and I think if we band together, we can make it. (As I embark on what is hopefully my final round of revisions, I will be doing my best to ensure that the book is worth the painfully long wait!)
In the meantime, we do have FAIREST to look forward to, which will be released in just under three months, on January 27. EEP. I'm so excited to show you another side of Queen Levana and also hint at the beginnings of some of our favorite Lunar Chronicles heroes and heroines . . . now in chibi-form. (Ha!)
My publisher is building up to some really awesome, exciting things to be released on December 1—hereafter known as #CyborgMonday.
Sneak teasers from Fairest AND Winter? Tour city announcements? Videos? A Q&A chat with yours truly? A super special awesome secret thing that I can't talk about but that I'm really, really psyched for?
All of that and more! So mark your calendars and get ready to tweet, tumble, and share, because some of the goodies will require your help to unlock. (!!!)

In the meantime, we just announced a brand-new fanart contest! And get this: The Grand Prize Winner will be flown out to my hometown of Tacoma, WA, to join me for the FAIREST Launch Party on January 27! Ah, I love it so much. The launch parties are always a ton of fun, and you'll of course be going home with signed books and other fun swag—including some goodies that may only be available at the launch party.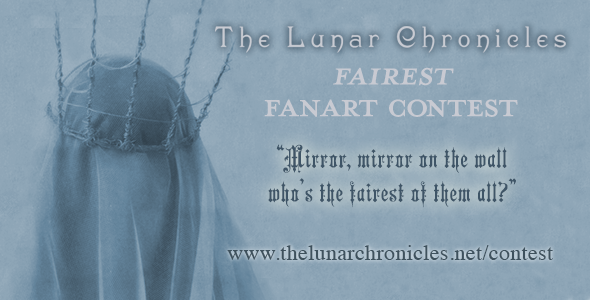 Your Mission: Create a portrait of Queen Levana by answering the question: What do you think Queen Levana looks like?
See the full details here: http://www.thelunarchronicles.net/contest/
(I'm sorry to my international readers, but because this contest is being hosted by my US publisher, it is open to US and Canada citizens only.)
And my final announcement of the day—CRESS has made it into the Semi-Finals round of the 2014 GoodReads Choice Awards! Vote for your favorite reads of the year here: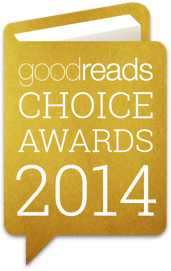 Thank you, readers and Lunartics. I'm looking forward to an action-packed 2015!