I've been collecting fairy tale Christmas tree ornaments for a few years now, but this year I had enough Cinder-related ornaments (thanks to my wonderful friends and family who spoiled me last year) that I decided to do the whole tree in a Cinder & Scarlet theme!
Here are some of my favorite ornaments: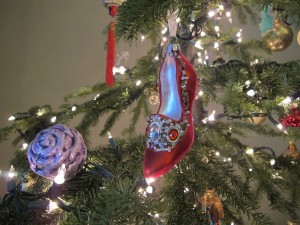 A beautiful red glass slipper. Every girl needs one!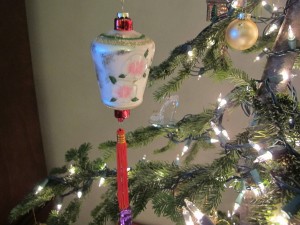 A Chinese lantern.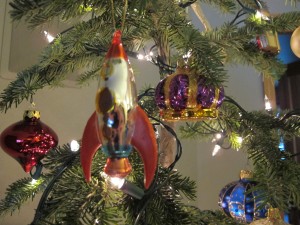 A cute little spaceship.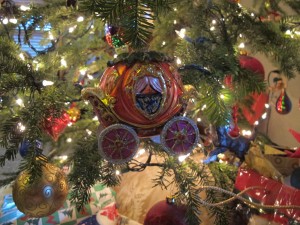 One of a few pumpkin carriages.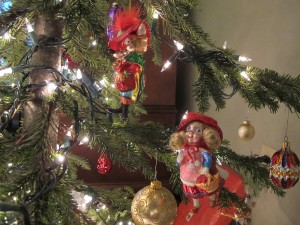 Little Red meets the Wolf. He looks like a trustworthy fellow…
I love it! Now I'm officially in the holiday spirit, and psyched for Scarlet's release in February.
The tree has more Red Riding Hood, pumpkin carriages, and even a robot! You can view the rest of the ornaments in this Facebook album.