I love Valentine's Day. I truly do. It's always been my favorite holiday – maybe because I've never felt that it's a holiday that has to be strictly about romantic love. Rather, I think of it as a day to celebrate all the special people in our lives, whether that's your husband, your grandma, your best friend, or even a coworker.
So I wanted to do something special this year for some of my favorite people…. my Lunartics!
I've teamed up with five phenomenal TLC fanartists to create five valentines, each featuring a favorite ship from the series. (Last week's graphic novel announcement may or may not clue you in to who the fifth couple will be…)
I'll be posting one valentine each day this week. Please: Take them. Download them. Print them. Share them. Pin them. Enjoy them.
Wishing you and yours a Happy Valentine's Day!
Marissa
————–
A Kai and Cinder Valentine
Art by Giuliana: Pinterest / Tumblr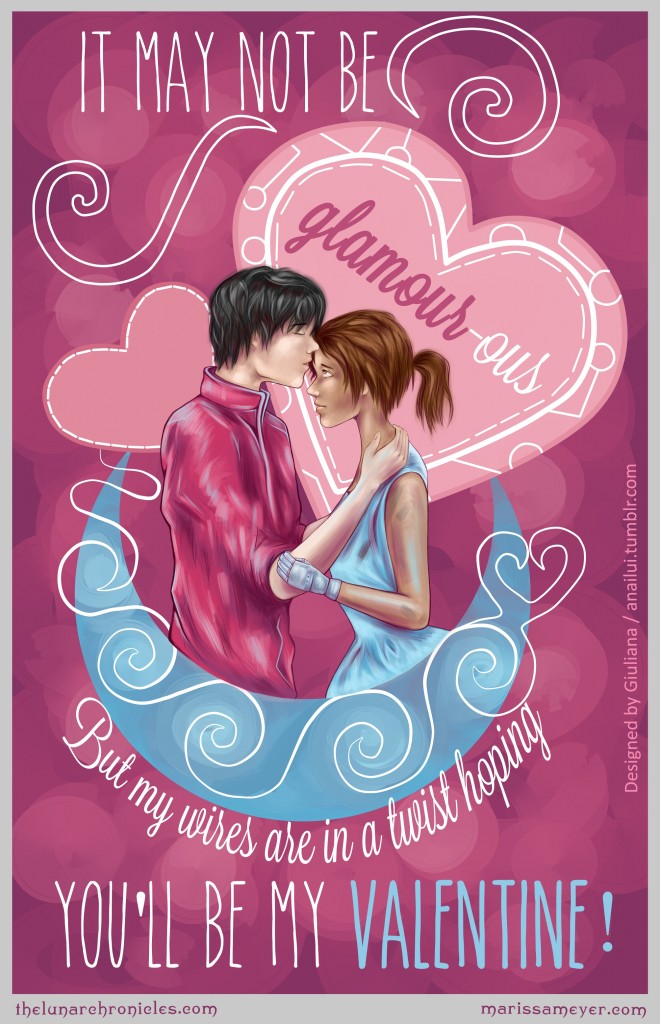 (Right-click the image to save.)