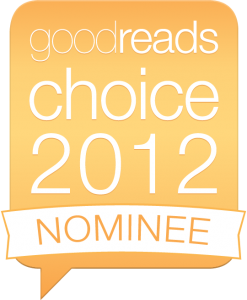 YAAAAAY, I'm so excited to be among the AMAZING nominees in the GoodReads Choice Awards, one of the most coveted nominations for an author as the voting is all done by readers, for readers!
CINDER has been nominated in the Best Young Adult Fantasy and Science-Fiction Category…
And *I* have been nominated in the Best GoodReads Author Category!
Many of the nominees were among my FAVORITE books this year – I feel like such a superstar to be among them!
Be sure to check out the nominees across all 20 categories and cast your votes! The first round of voting ends November 11.
<><><><><><><><><>
On a side note, tomorrow is the LAST DAY to enter the Great Lunar Chronicles Pumpkin Contest for your chance to win a signed ARC of SCARLET! Details here.
Lastly, there are only 10 days left to submit your photo for the Cinder Costume Photo Contest, and voting is now underway for your favorites! Definitely check them out, there are some great costumes and photos!