Today's news is that SCARLET: Book Two of the Lunar Chronicles, is now available for pre-order at Amazon, Barnes & Noble, and other fine book retailers!
Also, it's time to do another giveaway!
Remember when I said that I was going to make you guys work for the rest of the advance copies? Well that time has come! Get out your crayons, markers, glue sticks, or high-tech graphic design programs and prepare to enter the…
DESIGN A FLAG CONTEST
Rather appropriately with the Olympics going on, this contest relates to patriotism, pride, and the flying of the colors.
In the world that Cinder and Scarlet live in, the countries of Earth conglomerated to form only six countries after the Fourth World War. Those countries are:
1. The Eastern Commonwealth (where Cinder lives)
2. The European Federation (where Scarlet lives)
3. The African Union
4. The American Republic
5. Australia
6. The United Kingdom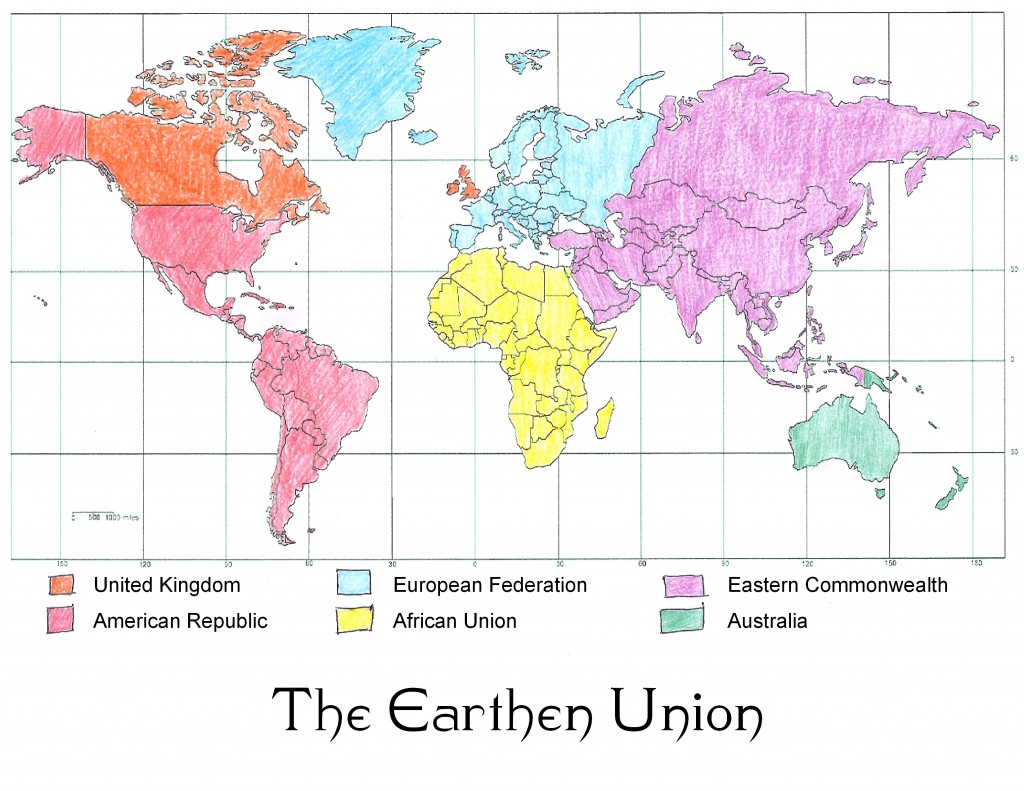 (Impressed by my mad coloring skills? I thought so.)
To enter this contest, design a flag to represent one of the above countries.
I will not offer suggestions regarding color choices or symbolism, as I want you to have full reign of creativity! However, I do suggest looking to see what contemporary cultures and geographical attributes those countries may be associated with in the future. Gosh, this is starting to sound like homework. Yuck. Sorry.
How to Enter
1. Design a flag for one of the above countries. You may submit one flag design per country for up to six total entries. Please do not submit more than one design per country.
2. Upload and post your flag on a public web site, such as your deviantART page, blog, Pinterest board, Tumblr, Twitter, or public Facebook wall.
3. Be sure to include which country the flag design is for! You may explain your design and why you think it fits the culture and/or geography of the country if you would like to.
4. Optional: Include a link to my web site, so your friends, family, and followers can find more information about the books: https://www.marissameyer.com/books.
5. Go to https://www.marissameyer.com/connect/ and fill out the Contact Marissa form with your name, email address, and a link to your flag design. DO NOT email me the design itself. I will not open attachments.
All entries must be received by midnight PST on August 31 to be eligible.
To Win
Depending on the amount of entries, I will select my favorite designs for each country and post them on my blog during the first week of September. Readers will then be invited to vote on their favorites.
Prizes
Two Grand Prize Winners:
1. The design for The Eastern Commonwealth flag with the most votes will win an annotated ARC of SCARLET, meaning I will personally notate it with random did-you-knows and behind-the-scenes information throughout the text of the book.
2. One design for one of the other five countries of my own choosing will also win an annotated ARC of SCARLET.
Four Runners-Up: The designs with the most votes for the remaining four Earthen Union countries will each win a CINDER swag pack, including bookmarks, stickers, signed book plates, pins, a limited-edition Cinder mirror, and any other fun things I feel like including.
Rules
– Open internationally.
– All entries must be received by midnight PST on August 31 to be eligible.
– Artwork must be entirely your own. Please do not use copyrighted images.
– One flag design per country per entrant. (Each entrant can submit up to six flag designs, one for each country.)
– By entering this contest, you are giving me permission to use your design for promotional purposes, including but not limited to posting it on my blog, web site, newsletter, and social networking pages. You retain all other rights to the work.
Happy designing, and good luck!