As I take a little break in between contests and giveaways, I've been starting to think about one of my favorite aspects of promoting a new book:
SWAG!
In the past, my publisher and I have done: bookmarks, stickers, temporary tattoos, pins, fortune cookies, sweatshirts, lip gloss, mirrors, magnets, postcards, bracelets, scarves, and book plates.
(Good heavens, when I list it all out like that, I'm kind of impressed!)
And now that the CRESS cover has been revealed, it's time to order up some fun goodies for future events and giveaways.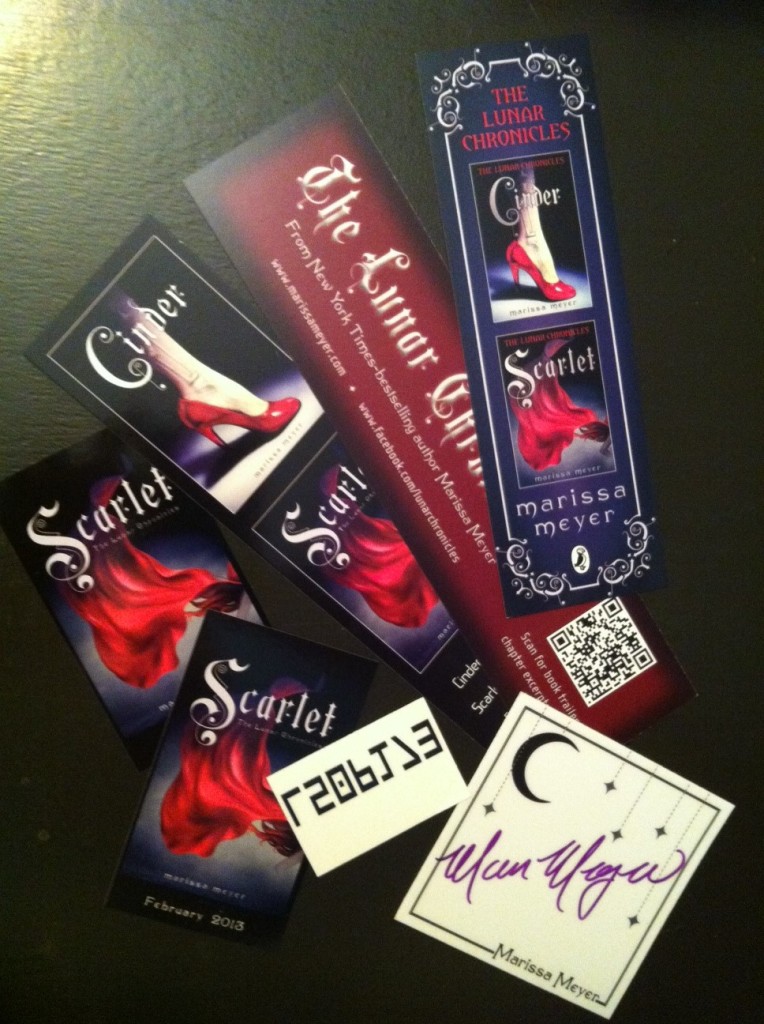 My publisher will be joining in the swag  fun again, too! For Cinder they made up small mirrors, for Scarlet there was watermelon lipgloss and these awesome red sweatshirts, and I think they're thinking of doing combs or hair accessories for Cress? So fun and girly!
As for me, I'll definitely be doing bookmarks and pins again, because those are always popular. Though I think I'll be broadening some of the pins' saying. (Someone has suggested "Kai is my Prince Charming," "Thorne is my Captain," and "Wolf is my Alpha" pins, which I'm rather fond of!)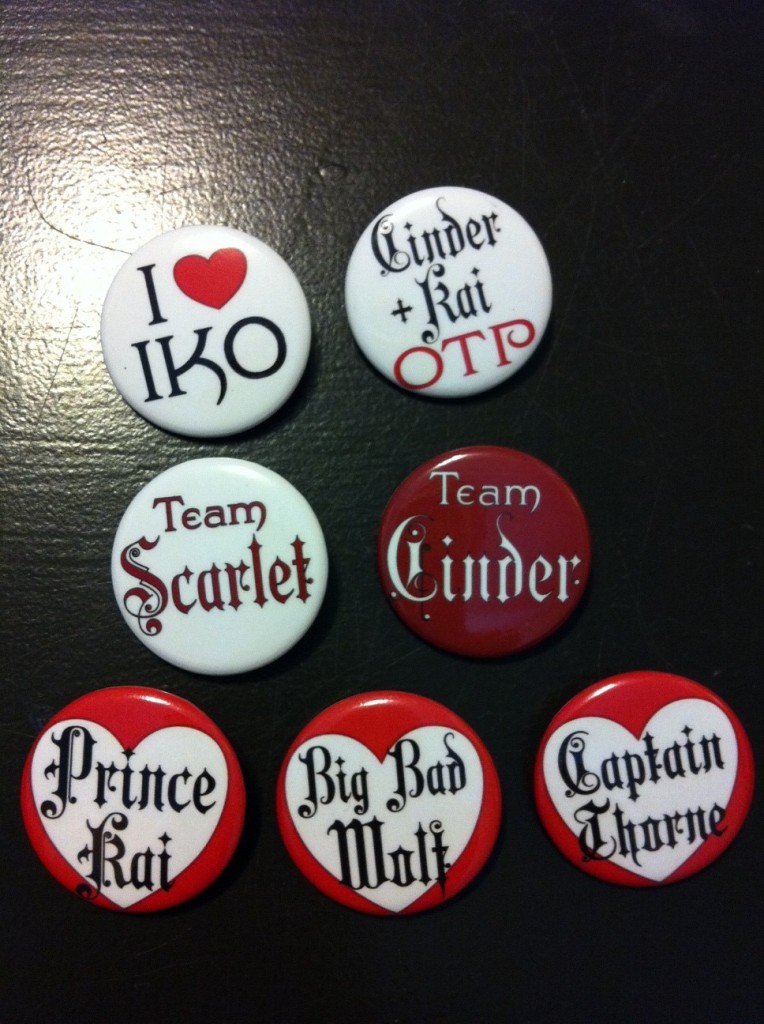 I'm going to try to mix in some more guy-appropriate sayings as well. Boys, if you have suggestions, let me know!
As for book-specific goodies, for Cinder my Mom made nuts-and-bolts bracelets, plus I had special fortune cookies made, which were so much fun . . . until they went stale, lol.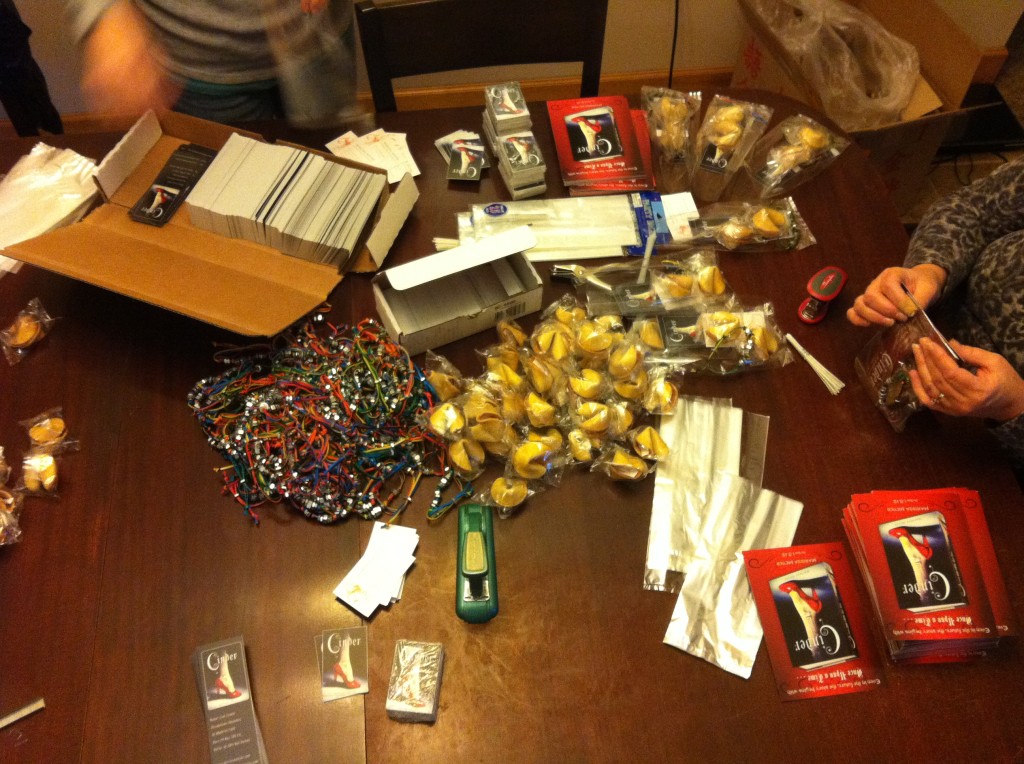 I did temporary tattoos for Scarlet, including LSOP tattoos.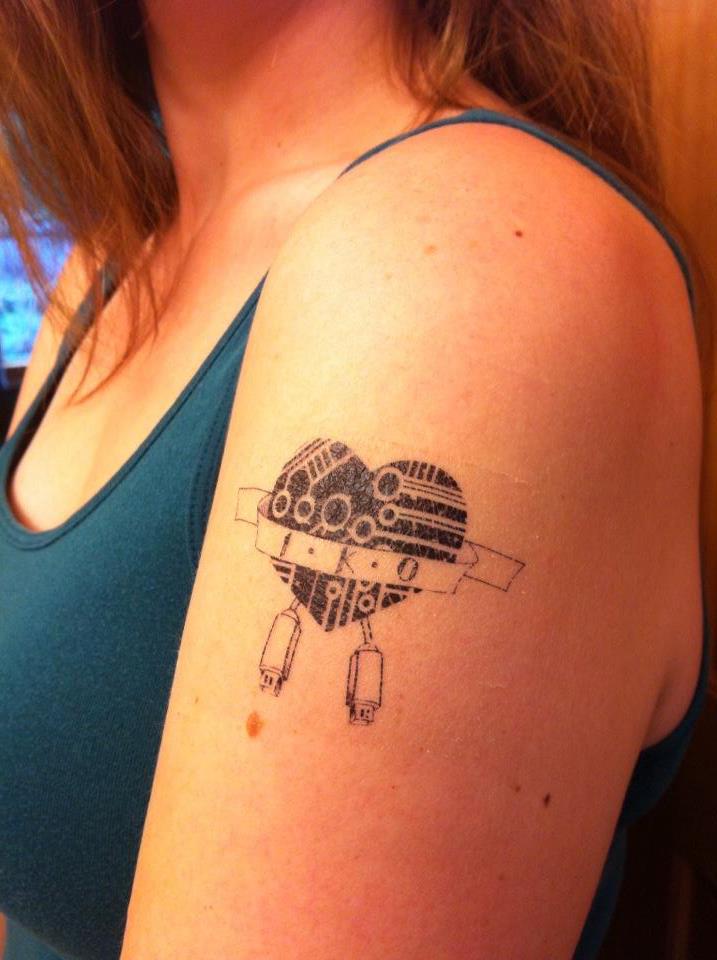 As for Cress, I thought maybe Lunar Chronicles-themed postcards, like those fun retro ones. "Welcome to New Beijing!" "With love from Luna!" etc.
On that note, I could also doing wedding invitation postcards….. *cough cough*
Or maybe bumper stickers? "My other vehicle is a Rampion" perhaps?
I'm not sure how feasible it would be money-wise, but I also thought "portscreen" iPod skins would be fun, since Cress is the musical one of the group. But everyone has different iPods these days, so maybe iPhone or iPad skins instead? Hmmmm.
Other ideas:
– satellite keychains
– Commonwealth chopsticks
– Chronicles messenger bags/book bags
– Notepads or sticky notes
– T-shirts
And that's all I've come up with so far, but I'll keep brainstorming.
I'm interested in hearing your ideas! Have you been impressed with author swag before? What Lunar Chronicles goodies would you riot for?