Three more months and fifteen books checked off the TBR and it's time for another quarterly reading list!
As usual, there were lots of books I adored this past quarter, but two in particular have made me want to push them onto every book lover I know.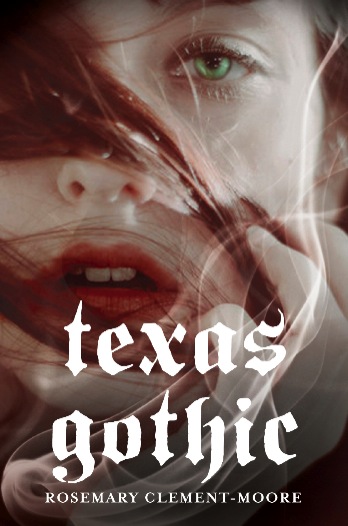 Texas Gothic and Spirit and Dust, the first two books in the Goodnight Family Series by Rosemary Clement-Moore.
These books, you guys. THESE BOOKS. I can't even. They are currently vying with Shadow and Bone and Divergent for my favorite book series, and you KNOW how much I love those.
They're like these super clever, funny, spooky, sexy paranormal-gothic-horror mash-ups, featuring ghosts and psychics and Egyptian mythology and super hot cowboys and super hot… not cowboys, and I have a feeling these books are going to be stuck in my head for a long, long time.
You should just go read them. Like, right now. Go.
I also want to give a hearty shout-out to Jennifer E. Smith's The Statistical Probability of Love at First Sight, because it was beyond adorable and kept me up late and made me all girly-swoony for a couple days. I can't wait to read her newest book!
Full reading list follows…
1st Quarter
1. Style, by Lauren Conrad
2 Perfect Chemistry, by Simone Elkeles
3. The Archived, by Victoria Schwab
4. The Madman's Daughter, by Megan Shepherd
5. For Darkness Shows the Stars, by Diana Peterfreund
6. Shades of Earth, by Beth Revis
7. Suite Scarlett, by Maureen Johnson
8. The Summer Prince, by Alaya Dawn Johnson
9. Fair Coin, by E.C. Myers
10. First Frost, by Liz DeJesus
11. Prodigy, by Marie Lu
2nd Quarter
12. Redshirts, by John Scalzi
13. Ashes, by Ilsa J. Bick
14. Article 5, by Kristen Simmons
15. Revenge of the Girl with the Great Personality, by Elizabeth Eulberg
16. Drop Dead Healthy: One Man's Humble Quest for Bodily Perfection, by A.J. Jacobs
17. Cinder, by Me!
18. Scarlet, by Me!
19. Don't Expect Magic, by Kathy McCullough
20. The Statistical Probability of Love at First Sight, by Jennifer E. Smith
21. Sailor Twain, or The Mermaid in the Hudson, by Mark Siegel (graphic novel)
22. A Midsummer's Nightmare, by Kody Keplinger
23. The Rithmatist by Brandon Sanderson
24. Antigoddess, by Kendare Blake
25. Texas Gothic, by Rosemary Clement-Moore
26. Spirit and Dust, by Rosemary Clement-Moore
What have been your favorite recent reads?