It's finally release day for GILDED and I'm so excited to share this book with you and maybe even see you at one of my events. Full event schedule is here. Make sure to check the event you'd like to attend – each has different ticketing information.
About GILDED: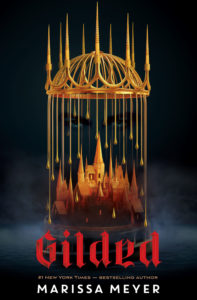 Long ago cursed by the god of lies, a poor miller's daughter has developed a talent for spinning stories that are fantastical and spellbinding and entirely untrue.
Or so everyone believes.
When one of Serilda's outlandish tales draws the attention of the sinister Erlking and his undead hunters, she finds herself swept away into a grim world where ghouls and phantoms prowl the earth and hollow-eyed ravens track her every move. The king orders Serilda to complete the impossible task of spinning straw into gold, or be killed for telling falsehoods. In her desperation, Serilda unwittingly summons a mysterious boy to her aid. He agrees to help her . . . for a price. Love isn't meant to be part of the bargain.
Soon Serilda realizes that there is more than one secret hidden in the castle walls, including an ancient curse that must be broken if she hopes to end the tyranny of the king and his wild hunt forever.
Purchase Links: Bookshop  |  Barnes and Noble  |  IndieBound  |   Indigo (Canada)  |   iBooks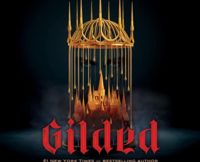 And I'm so excited that Rebecca Soler returns to narrate the audio book! Available wherever you normally get your audiobooks.
Also, new today is the Renegades series boxed set. If you've been waiting to dig into this series, you can now get all three books together in this set. If you already own the RENEGADES paperback, ARCHENEMIES and SUPERNOVA are now both out in paperback as well.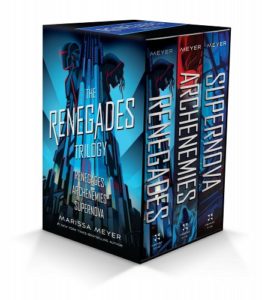 Get all of my books at my Bookshop online store (that supports indie bookstores) or wherever you buy your books.