Posted on:
3rd Apr 2017 /
Categorized:
Book Love
If you haven't heard the news yet, there is a fun new reading challenge kicking off this month, with the phenomenal Gene Luen Yang (one of my personal author/illustrator idols) leading the charge.
The Reading Without Walls Challenge
Everything you need to know about the challenge can be found here: http://read.macmillan.com/mcpg/reading-without-walls/

Essentially, the challenge is to read something that stretches your mind just a little beyond your comfort zone. You can pick to read something that fits into one of three categories – or perhaps read three somethings that fit into each one.
Once you've finished, post about it to your favorite social media using the #ReadingWithoutWalls hashtag.
I'm excited to do this challenge, and hope lots of people are going to join in!
My three picks for the challenge:

1. Read a book about a character who doesn't look like you or live like you.
I'll be reading: WONDER by R.J. Palacio (about a boy with a facial deformity).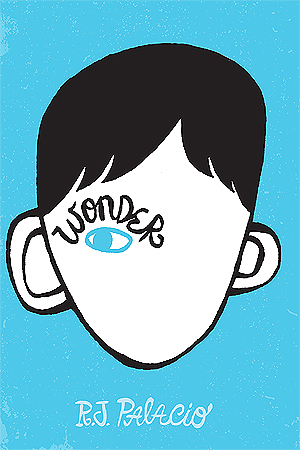 2. Read a book about a topic you don't know much about.
I'll be reading: THE SECRET SOCIETIES HANDBOOK by Michael Bradley (a topic that has long fascinated me, but never been explored).
3. Read a book in a format that you don't normally read for fun.
I'll be reading: CRUSHING IT by Joanne Levy (as I very rarely read middle grade).
Are you taking the #ReadingWithoutWalls Challenge? Let me know your book picks in the comments!
Posted on:
24th Feb 2017 /
Categorized:
Renegades
Sooooooo excited to be announcing my new book!!!
From #1 New York Times-bestselling author Marissa Meyer, comes a high-stakes world of adventure, passion, danger, and betrayal.
Secret Identities.
Extraordinary Powers.
She wants vengeance. He wants justice.
The Renegades are a syndicate of prodigies—humans with extraordinary abilities—who emerged from the ruins of a crumbled society and established peace and order where chaos reigned. As champions of justice, they remain a symbol of hope and courage to everyone…except the villains they once overthrew.
Nova has a reason to hate the Renegades, and she is on a mission for vengeance. As she gets closer to her target, she meets Adrian, a Renegade boy who believes in justice—and in Nova. But Nova's allegiance is to a villain who has the power to end them both.
Sign up at FierceReads.com for ongoing updates about Renegades!
(For those of you who have been following me for a long time and really pay attention to this stuff – YES, this is the first book of what was previously called the Gatlon Trilogy, but now it is a stand-alone. Long story. But I'M SO HAPPY AND EXCITED to finally be sharing stuff about it, yaaaayyyyy!!!)
Posted on:
14th Feb 2017 /
Categorized:
Coloring Book
Here we go again, folks. It's… CONTEST TIME!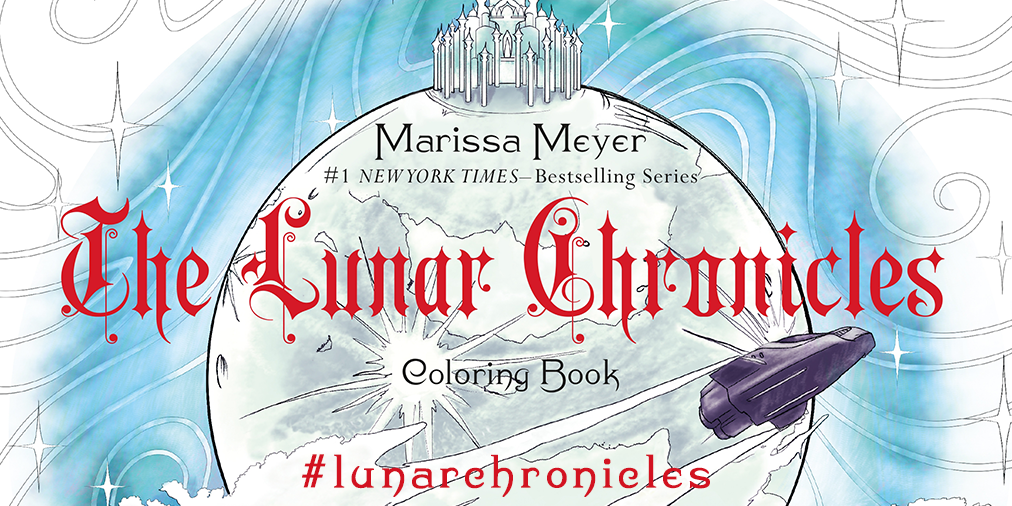 THE CONTEST
YOUR MISSION: Color a page – any page – from The Lunar Chronicles Coloring Book, illustrated by Kathryn Gee.
If you own the coloring book, then choose any page you like! If you don't own it, you can still enter by downloading one of the coloring pages on TheLunarChronicles.com. (Under any character profile, click Download, then select Coloring Sheet.)
GUIDELINES
1. The page you color must be from The Lunar Chronicles Coloring Book, illustrated by Kathryn Gee.
2. Use any medium you'd like. Crayons, colored pencils, paint, pastels, glued-on dried pasta shapes…
3. Open internationally. (Hooray!)
4. Please enter only once.
5. All entries must be received no later than midnight PST on Tuesday, March 7, 2017.
6. This time around, the winner will be randomly selected, so it's anyone's game!
HOW TO SUBMIT
Once your page is colored, take a photo or scan it, then share it on your favorite social media site. Be sure to mention the Lunar Chronicles Coloring Book (and/or this contest) and use the #LunarChronicles hashtag.
Lastly, fill out the Rafflecopter form below, and you're done!
PRIZES
Three winners will be randomly selected via Rafflecopter.
Each winner will receive:
– A signed Lunar Chronicles Coloring Book
– A signed copy of Wires and Nerve, 1
– A signed PanMacmillan (paperback) edition of Heartless
– A signed Scholastic (paperback) edition of Fairest
– Exclusive Wires and Nerve nail wrap decals from Espionage Cosmetics (these are so cool!!)

Happy Coloring, and good luck!
Posted on:
7th Feb 2017 /
Categorized:
Cinder
Confession: I love Valentine's Day. I always have. Even long before I had a special someone to spend it with, I loved the idea of a holiday centered around love – romantic love, familial love, friendly and platonic love… it all makes me happy.
Plus, you know, the chocolate.
I know my appreciation for Valentine's Day tends to put me in the minority this day and age, and that's okay. To each his own.
And so, this year, we have a little something both for the Valentine lovers and the haters.
For the Valentine's Day Lovers… Lunar Chronicles Valentines!
Yes, these were posted on my blog last year, but I had to bring them back, because I simply love them so much! (Plus, there could be new fans out there that haven't seen them yet.) Each of these phenomenal valentines was crafted by a beloved Lunar Chronicles fanartist, and they each make me so, so happy.
On top of that, with the recent release of Wires and Nerve, I think the Iko valentine might have a few new shippers out there…
Right Click Any Image to Download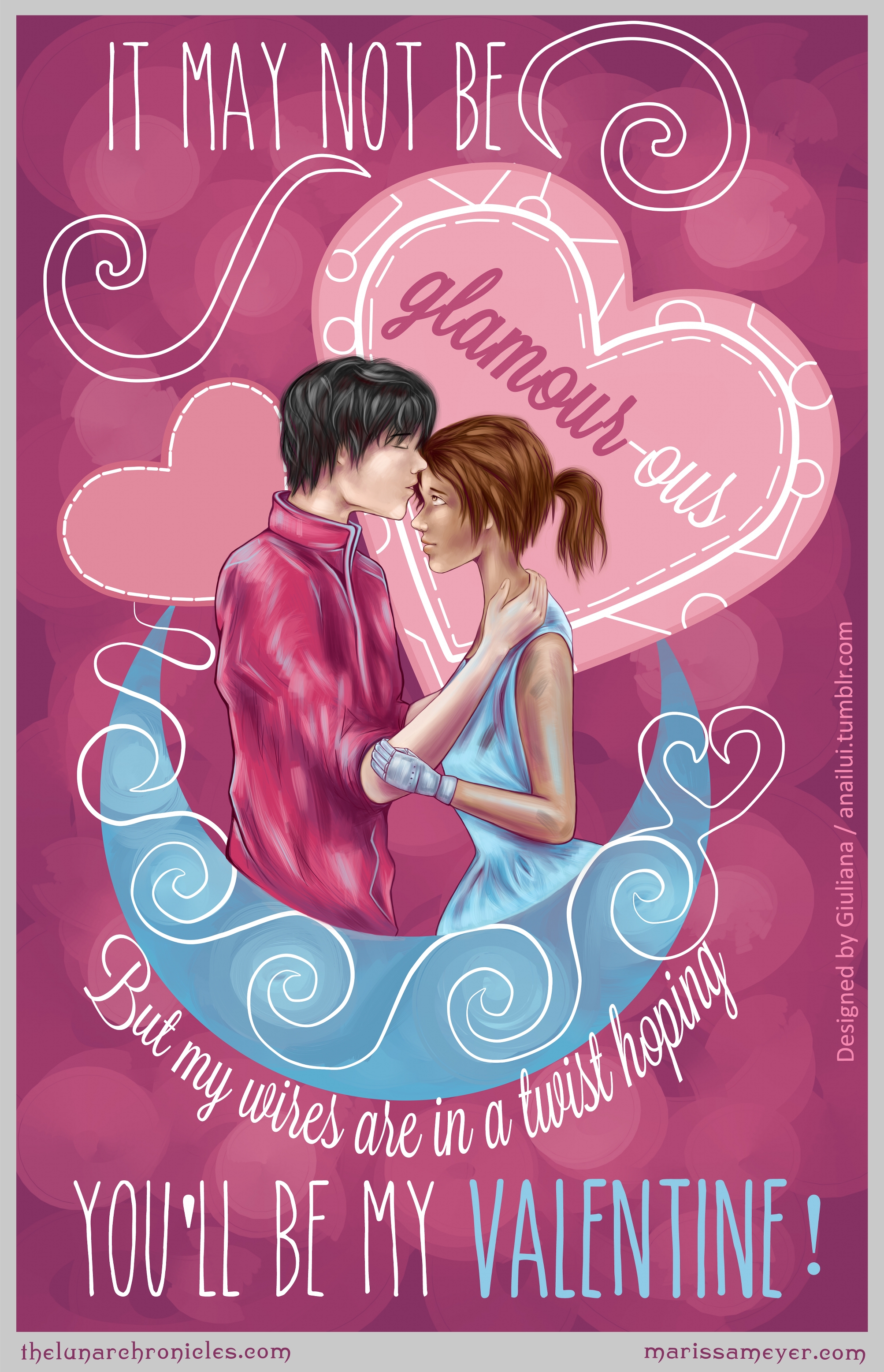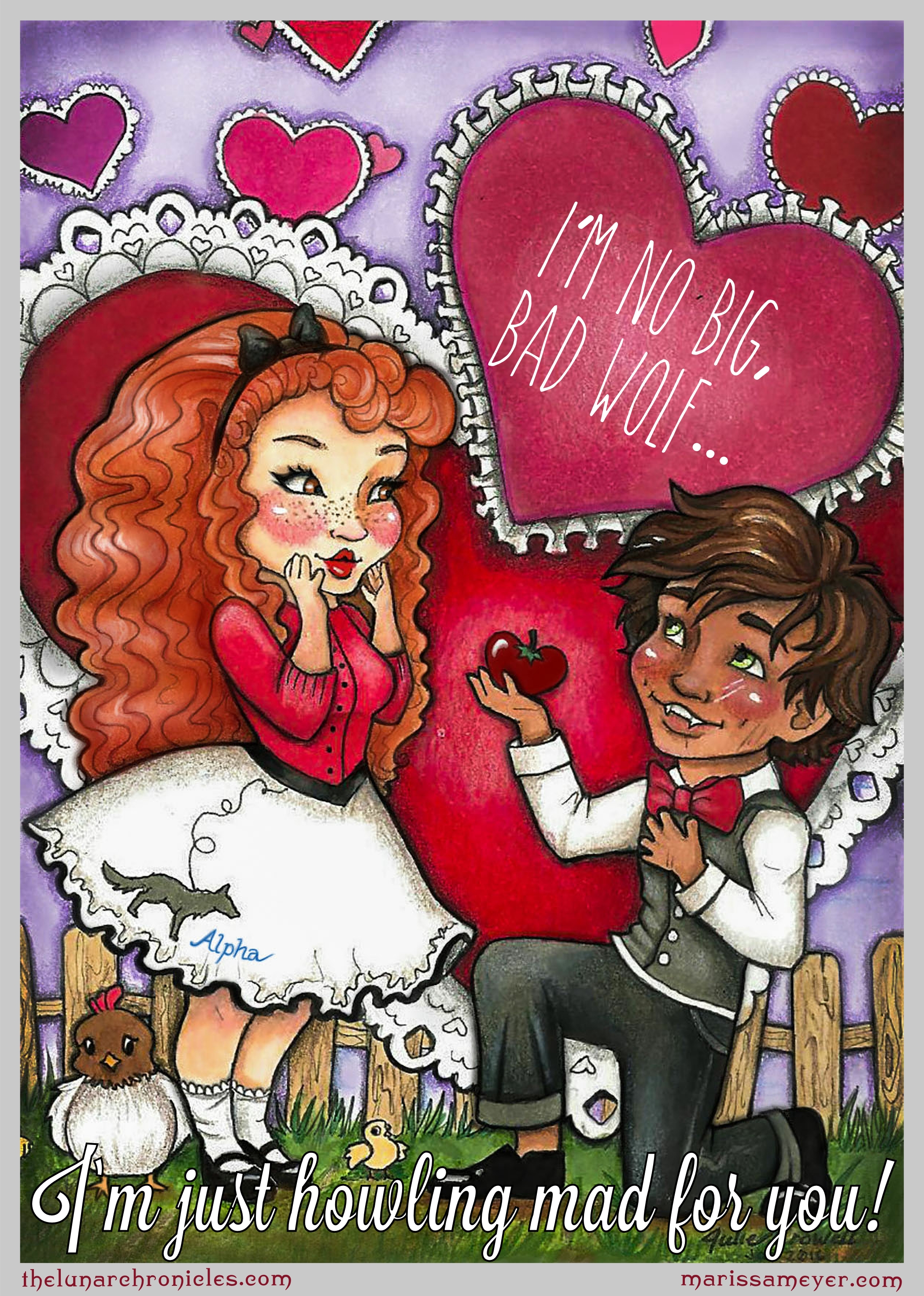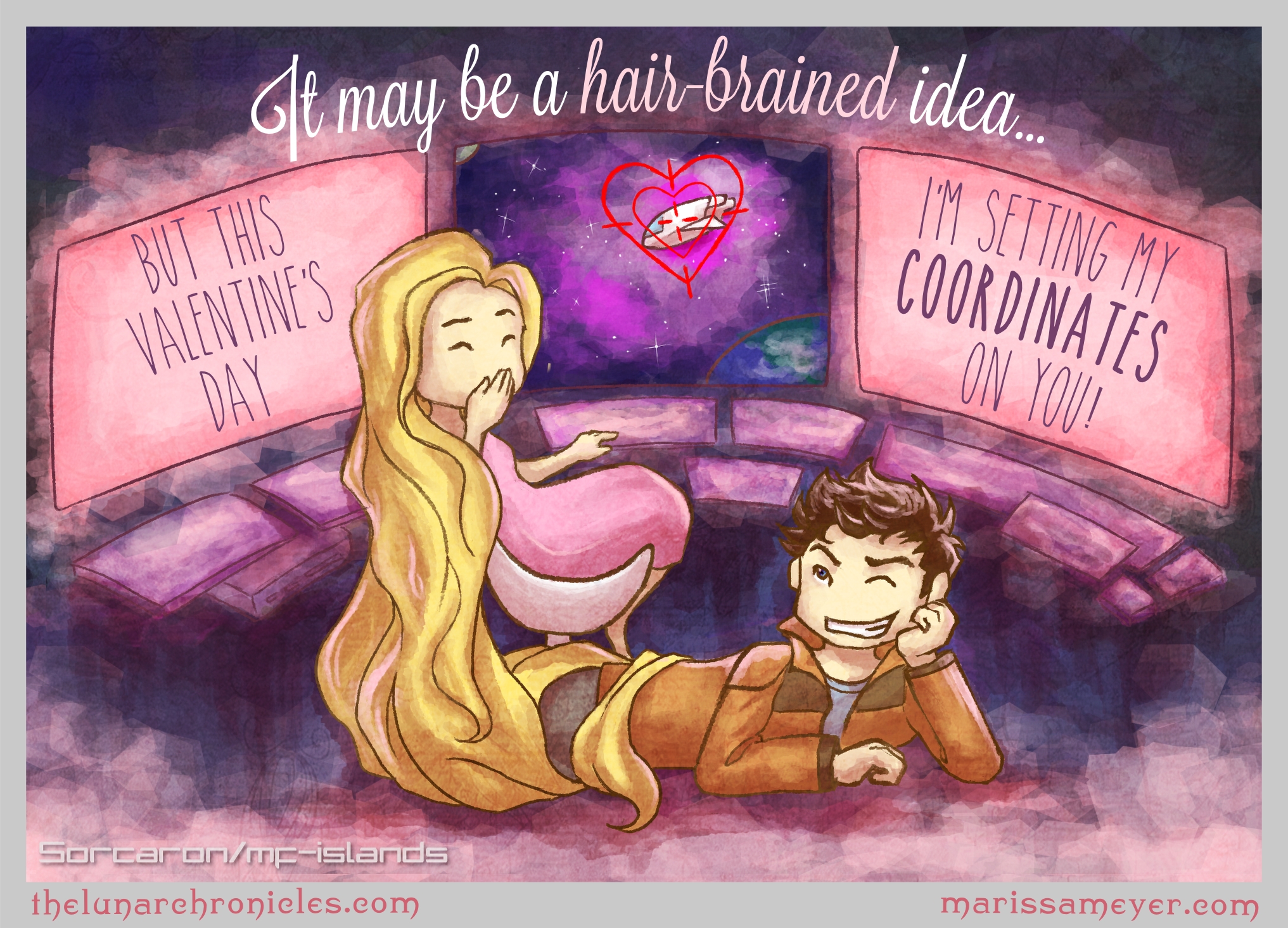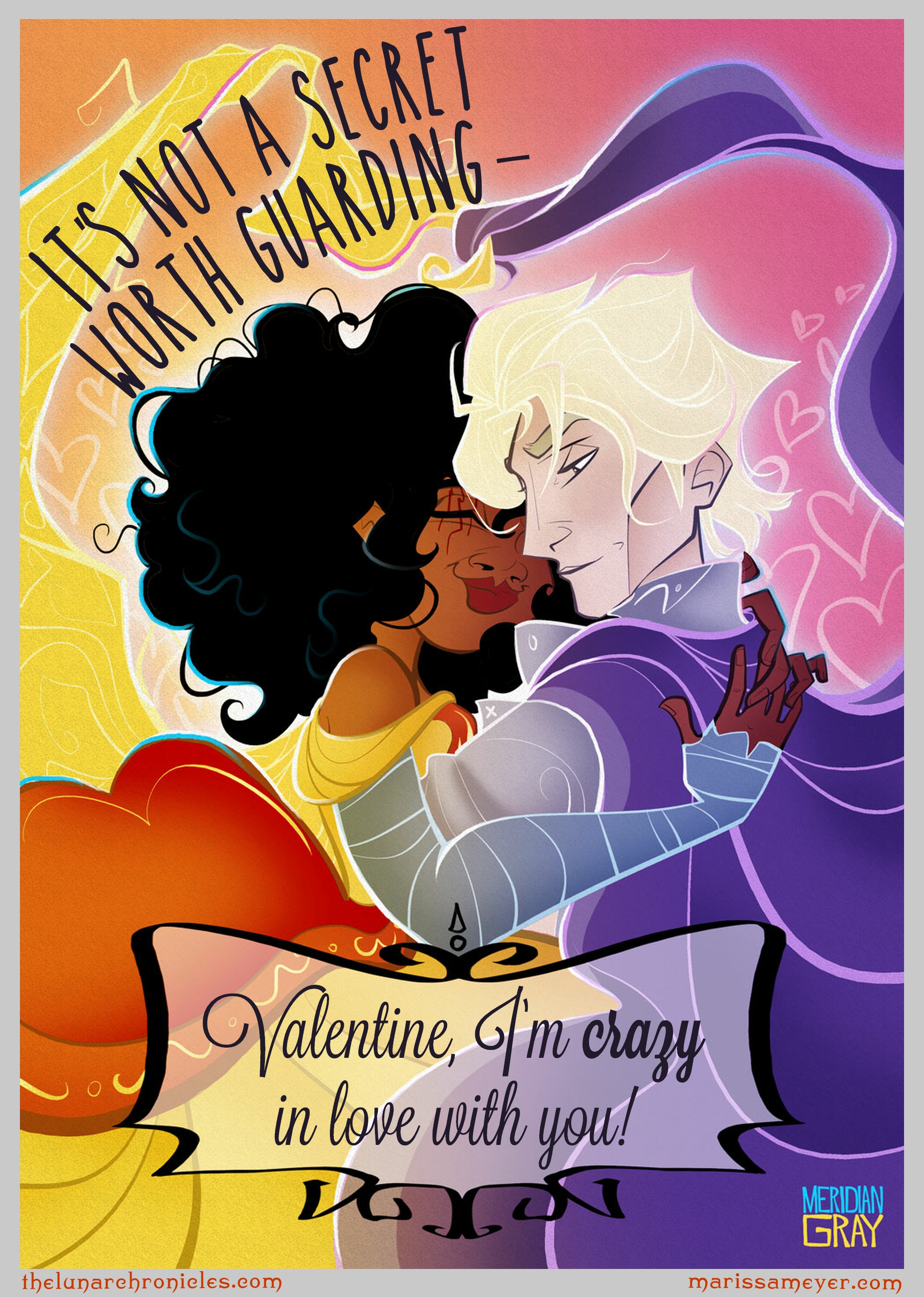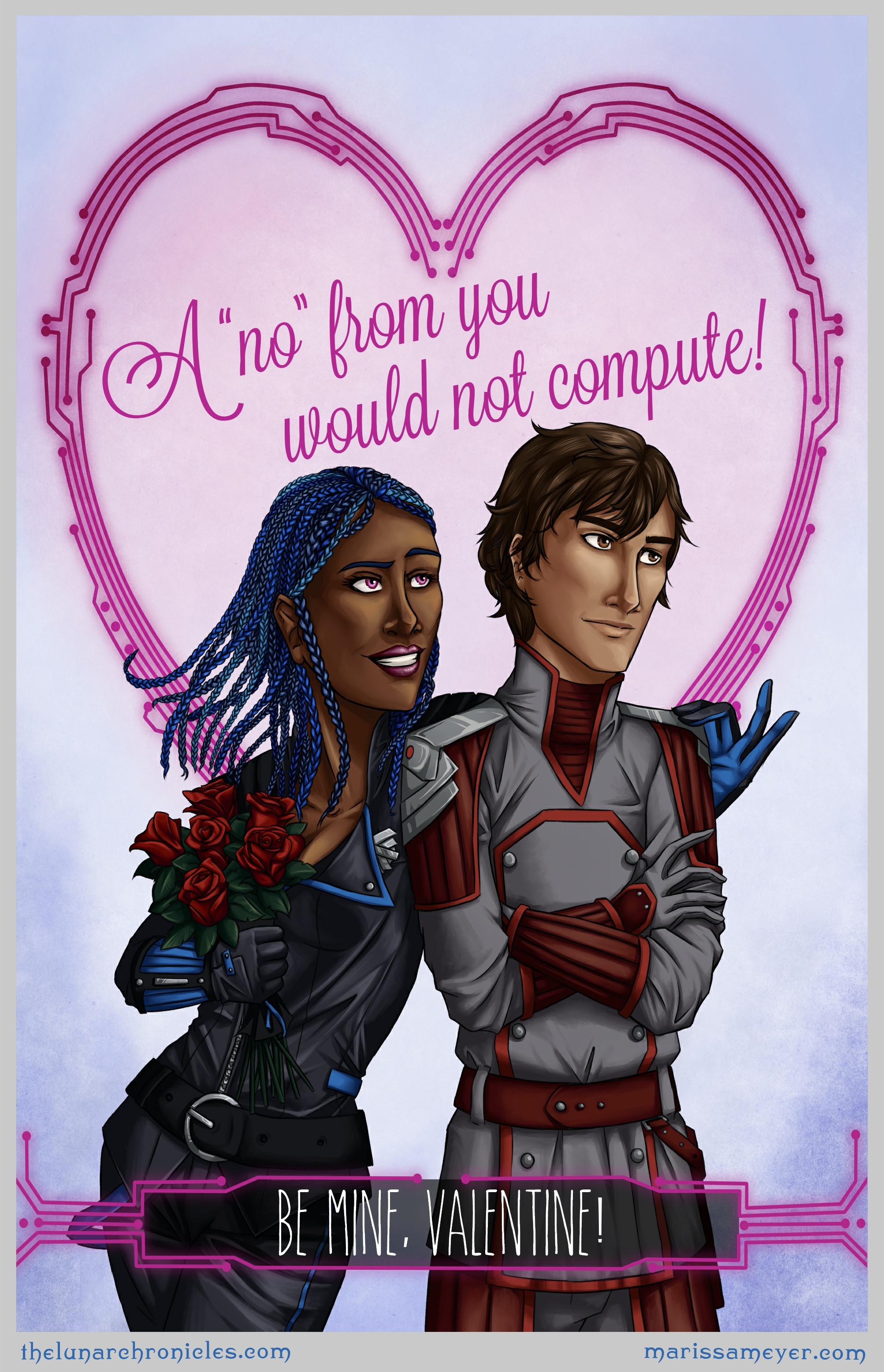 For the Anti-Valentine's Day Folks… a #Heartless Sweepstakes!
Thanks to Fierce Reads, everyone* will have something to get excited about during this season of love and hearts, even if it's just the chance to win an awesome #Heartless prize pack!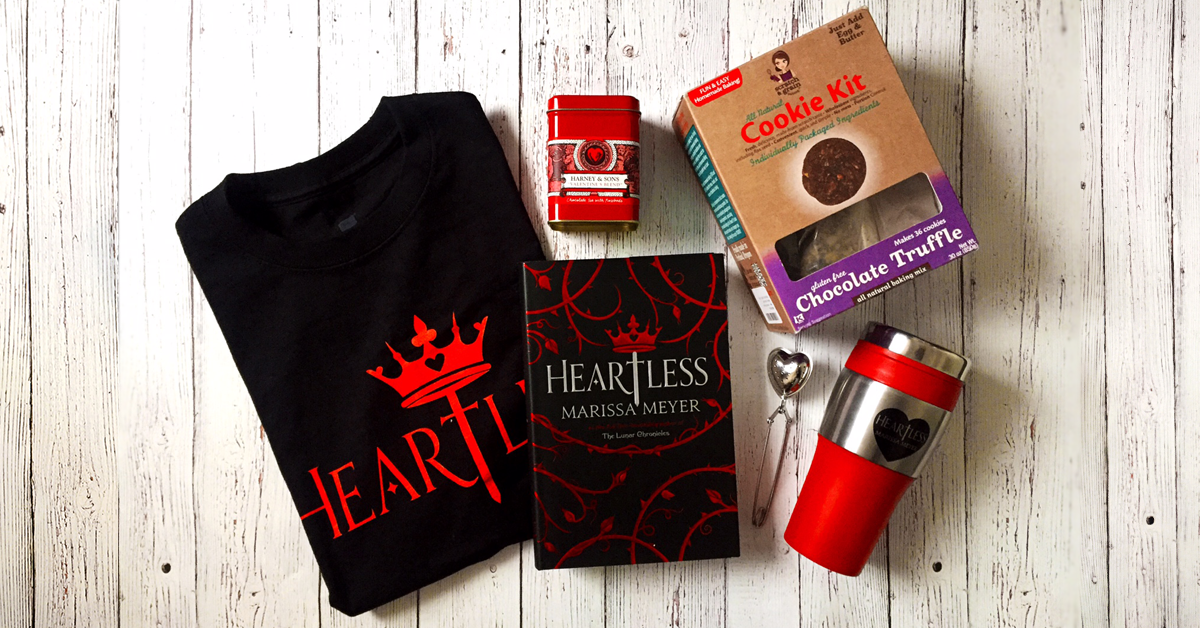 Enter Here for your chance to win one signed copy of Heartless, one box of cookie mix, one box of tea, one tea diffuser, one Heartless tumbler, and one Heartless t-shirt!
(*Sadly, by "everyone," I mean U.S. residents, because my publisher can't host international giveaways. Sorry!)
Posted on:
31st Jan 2017 /
Categorized:
News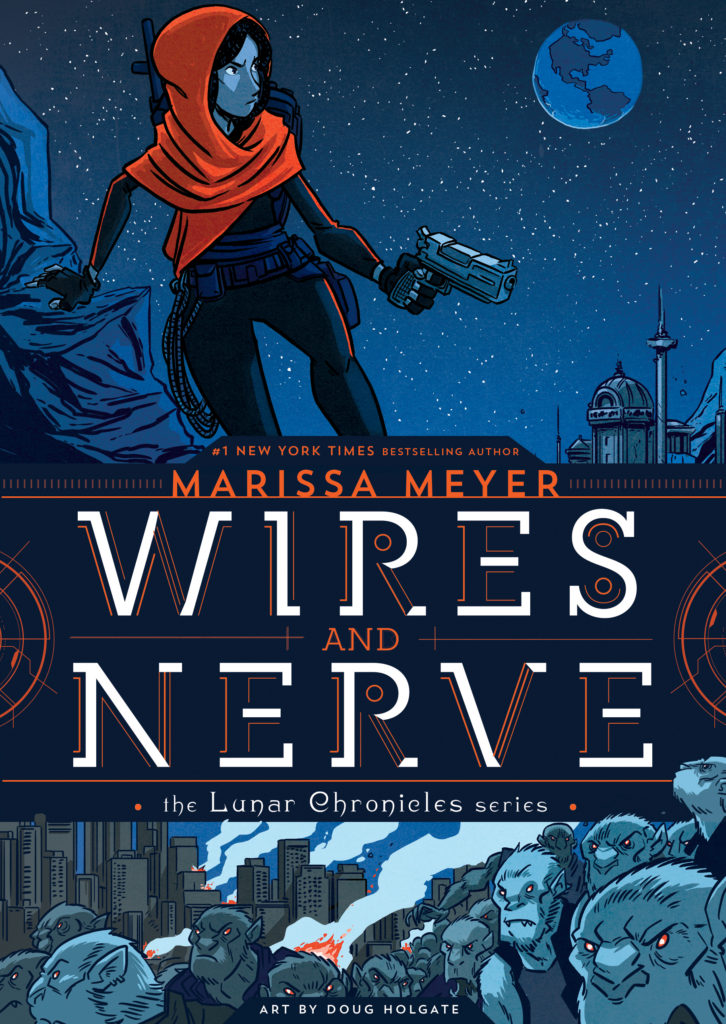 HAPPY RELEASE DAY!!!
Wires and Nerve, the first of my Lunar Chronicles graphic novels, IS ON SALE TODAY!
I could not be any more excited. I truly love this book and am so proud to be crossing another childhood dream of mine (write a graphic novel!) off my list. It was immense fun for me to be able to revisit the TLC world and all my old Rampion friends, as well as to be able to give Iko a much-deserved tale of her own.
I sincerely hope you will all love it as much as I do!
Read more about the book and order your copy here. 

If you're in the Tacoma/Seattle area, I hope you can come to tonight's launch party – 7:00 at the Tacoma Public Library!
Posted on:
27th Jan 2017 /
Categorized:
Cinder
I'll be posting a new deleted scene or excerpt from The Lunar Chronicles every Friday through January 27, spanning the releases of The Lunar Chronicles Coloring Book on December 6 and Wires and Nerve, vol. 1 on January 31.
SPOILERS WARNING: Even though this scene was ultimately deleted (or heavily altered), it still contains information and references to things that did make it into the book. I strongly encourage readers to enjoy the published books before proceeding!
Lunar Chronicles Deleted Scene #9
And here we are, the very last of the deleted scenes! I've saved the best for last – at least, this is my personal favorite, and one that I fought so hard to keep in some form or another in the books, but ultimately determined that it just wasn't going to work out.
A little backstory…
As many of you know, I wrote the first drafts of Cinder, Scarlet, and Cress during NaNoWriMo 2008. My goal for that month was to hit a total of 150,000 words. Well, on November 30th, with only hours left, my well was dry. I only had a few thousand words left to hit my goal, but I'd exhausted all my outlines and plans and my brain was mush, but there was one scene I had in my mind that, even at the time, didn't fit anywhere into my plan for the story, but it just seemed like so much fun to write, so I decided to throw it in and see if I could make it fit later.
So I wrote the scene in the hours leading up to midnight, and it was weird and crazy and a little silly, but I loved it, and it became my favorite thing that I wrote that entire month. I also hit my goal, clocking in at 150,011 words.
Though originally I thought the scene would end up in Cress, at various points in the revision process I tried to make it work in both Scarlet and Winter. Of course, it didn't work, but here – FINALLY – I get to share it with you guys anyway.
Enjoy!
From: Cress, 1st draft
Featuring: Cinder, Wolf, Scarlet, and Thorne (who was named Woods in this early draft)
Helpful set-up: As per my note above, this scene didn't really fit anywhere into the story, so it's a little difficult to place in the timeline of what ultimately happened. But, generally speaking – this would have taken place after Wolf and Scarlet joined the crew of the Rampion. Thorne is blind, but Cress is missing… I'm not entirely sure how they got separated from her, or where she is.
Not really important to this scene, but they also didn't yet know who the Lunar Heir was… largely because, in those early drafts, *I* wasn't sure who it was! I had arguments in my head for it being Cinder, Scarlet, or Cress, and had decided to figure it out for sure after the drafts were written.
* * *
*** PLEASE NOTE: I'm calling this scene PG-13, for language and suggestiveness. ***
"You know what this crew needs," said Woods, dragging his spoon through the bowl of oatmeal, topped only with a bit of cinnamon, "is a cook."
Cinder raised her eyebrow at him. His eyes were still unnerving to look at, their utter blankness filled her with pity.
"Well don't look at me," she said, then gasped.
Woods's empty gaze shifted in her direction. "Hardy har har."
"I didn't mean that… I just… Anyway, I used to have to cook for my stepmother when the maid android was broken, and I always hated it. I'm not going to take it up again."
Posted on:
20th Jan 2017 /
Categorized:
Cinder
I'll be posting a new deleted scene or excerpt from The Lunar Chronicles every Friday through January 27, spanning the releases of The Lunar Chronicles Coloring Book on December 6 and Wires and Nerve, vol. 1 on January 31.
SPOILERS WARNING: Even though this scene was ultimately deleted (or heavily altered), it still contains information and references to things that did make it into the book. I strongly encourage readers to enjoy the published books before proceeding!
Lunar Chronicles Deleted Scene #8
Technically you get two scenes today, since they're short and they sort-of go together. You're welcome!
From: Winter, 1st draft (or possibly the 2nd…)
Featuring: Scarlet, Thorne, Wolf
Helpful set-up: In the early drafts of Winter, there were a LOT of people getting captured and taken to the Lunar prison. In fact, one of the major revisions I had to do to the plot was trying to make it less repetitive with all those arrests!
So in this scene, Wolf has already been arrested (I don't remember how/when), and now Thorne and Scarlet have been captured as well…
* * *
There was no sadness or worry or even fear as Scarlet stood between two Lunar guards in a dimly lit elevator descending down into the palace's sublevels. There was only anger. Seething, boiling, simmering anger that had her face burning and every muscle ruthlessly taut.
Thorne, standing not two steps in front of her so that she could only see the side of his face, was holding in his emotions much better than she was. His expression was bordering on bored—complacent. He looked as though he expected to be taken on an afternoon stroll before being given milk and cookies and tucked into bed. Scarlet sucked in her irritation through her nose, almost envious at Thorne's ability to appear so relaxed. It was certainly a gift.
Posted on:
18th Jan 2017 /
Categorized:
Events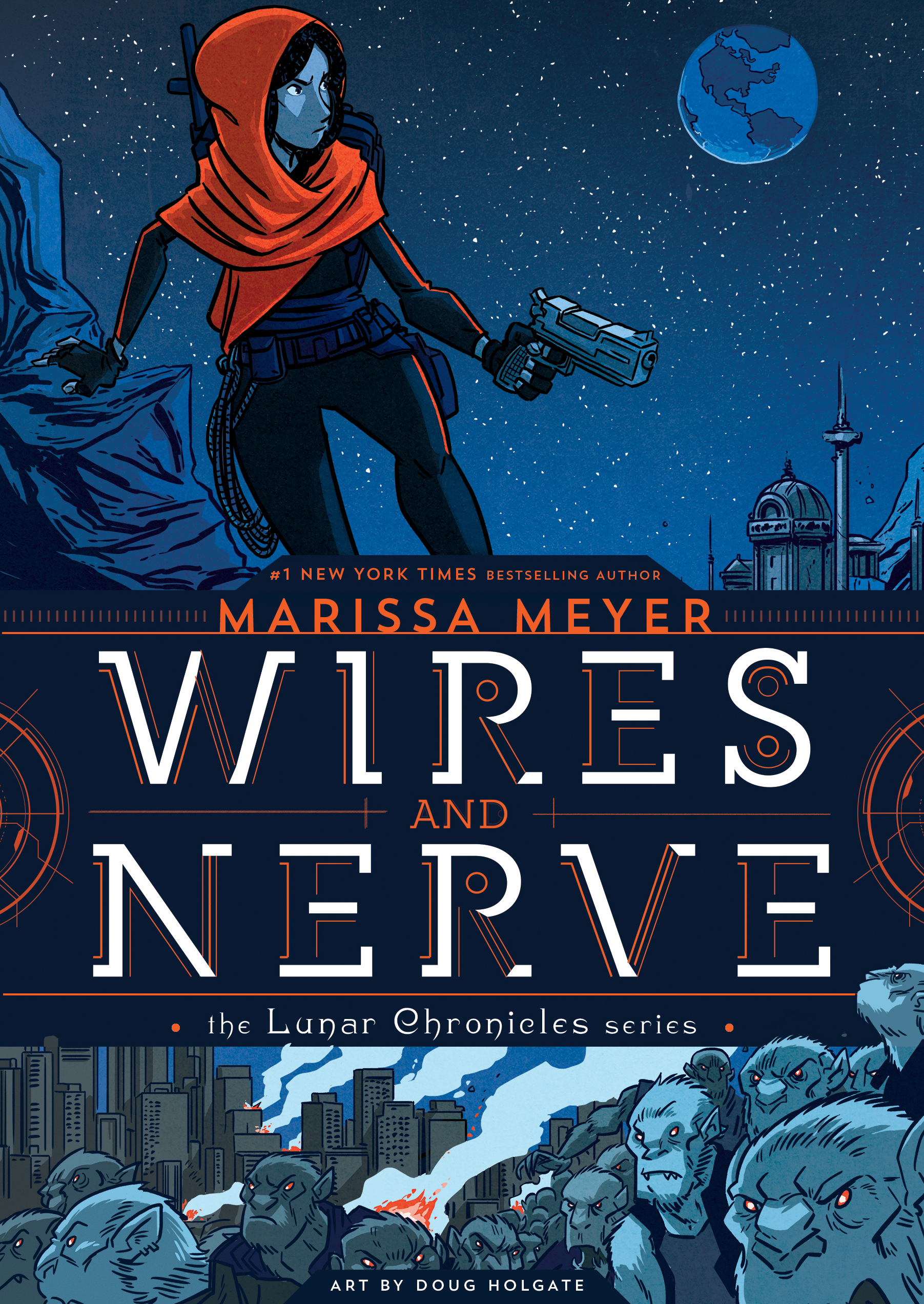 We're just two weeks away from WIRES & NERVE hitting bookshelves and I couldn't be any more excited!!!
If you haven't been following the serialization, get caught up here.
LAUNCH PARTY INFO
Though I won't be going on tour for this book, I hope to see lots of people at the launch party in Tacoma, WA.
Date: Tuesday, January 31, 2017
Time: 7:00 pm
Location:
The Tacoma Public Library Main Branch
1102 Tacoma Ave S, Tacoma, WA 98402
(253) 292-2001
Details: 
I'll be talking about the inspiration behind Wires and Nerve, and a little bit about my process for writing my first graphic novel and how it varied from writing a novel. Q&A and a signing to follow.
There will also be a costume show (SO DRESS UP!!), a face painter, a raffle, and a TLC coloring book station. Fun for the whole family!
Important: To enter the signing line, you must purchase a copy of Wires & Nerve from our awesome bookseller, King's Books. Beyond that, however, I will sign all the books, so feel free to bring your whole set!
Are you coming? Let me know at https://www.facebook.com/events/1624209201207629/ !!
* * *
Can't make it to the launch party?  You can still order a signed book! King's Bookstore is happy to ship it to you! Order here or call 253.272.8801.
* * *
In other news, I am so jealous of the Wires and Nerve designer, who got to travel to the printer to see it coming off the press. Check out this super cool behind-the-scenes video and join me in the vicarious living!