Posted on:
27th Jul 2017 /
Categorized:
Marketing & Promotion

Are you ready to become a superhero?
How about a supervillain?
Take the quiz to discover your superpower.
Choose your side.
Determine your alter ego.
Create your own trading card.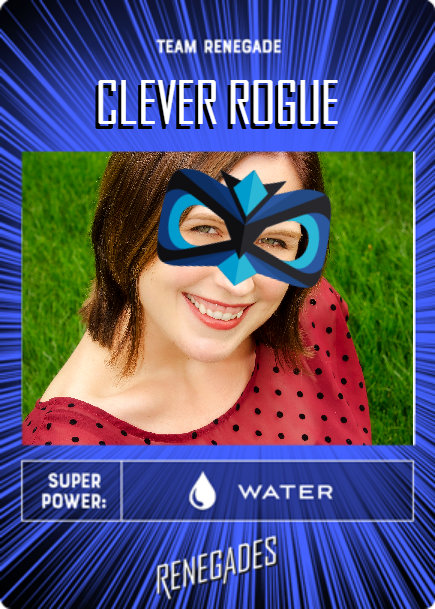 Posted on:
17th Jul 2017 /
Categorized:
Events
It's sweepstakes time!
Enter Here for your chance to win a trip to YallFest 2017, including front row tickets to all my events, a meet and greet with yours truly, and a really fun prize pack!
(As this promotion is being run through my U.S. Publisher, I'm afraid it is open to U.S. residents only.)
Posted on:
11th Jul 2017 /
Categorized:
Anthologies
On Sale Now!
BECAUSE YOU LOVE TO HATE ME: 13 TALES OF VILLAINY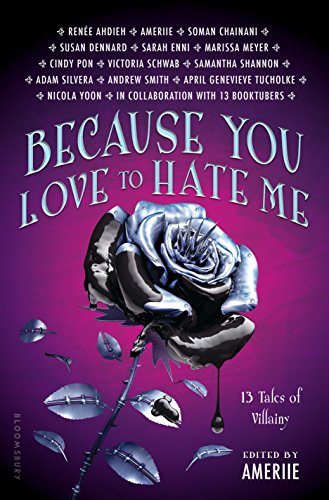 Leave it to the heroes to save the world–villains just want to rule the world.
In this unique YA anthology, thirteen acclaimed, bestselling authors team up with thirteen influential BookTubers to reimagine fairy tales from the oft-misunderstood villains' points of view.
These fractured, unconventional spins on classics like "Medusa," Sherlock Holmes, and "Jack and the Beanstalk" provide a behind-the-curtain look at villains' acts of vengeance, defiance, and rage–and the pain, heartbreak, and sorrow that spurned them on. No fairy tale will ever seem quite the same again!
Featuring writing from . . .
Authors: Renée Ahdieh, Ameriie, Soman Chainani, Susan Dennard, Sarah Enni, Marissa Meyer, Cindy Pon, Victoria Schwab, Samantha Shannon, Adam Silvera, Andrew Smith, April Genevieve Tucholke, and Nicola Yoon
BookTubers: Benjamin Alderson (Benjaminoftomes), Sasha Alsberg (abookutopia), Whitney Atkinson (WhittyNovels), Tina Burke (ChristinaReadsYA blog and TheLushables), Catriona Feeney (LittleBookOwl), Jesse George (JessetheReader), Zoë Herdt (readbyzoe), Samantha Lane (Thoughts on Tomes), Sophia Lee (thebookbasement), Raeleen Lemay (padfootandprongs07), Regan Perusse (PeruseProject), Christine Riccio (polandbananasBOOKS), and Steph Sinclair & Kat Kennedy (Cuddlebuggery blog and channel).
This anthology features my short story "The Sea Witch," inspired by Hans Christian Andersen's "The Little Mermaid."
Get Your Copy: IndieBound  |  Barnes and Noble   |  Books-A-Million   |  Indigo (Canada)
Going to San Diego Comic-Con?
Don't miss the BECAUSE YOU LOVE TO HATE ME panel!
(And check out my full SDCC schedule here.)
Posted on:
1st Jul 2017 /
Categorized:
Events
Here's where I'll be this November. Hope to see many new and familiar faces!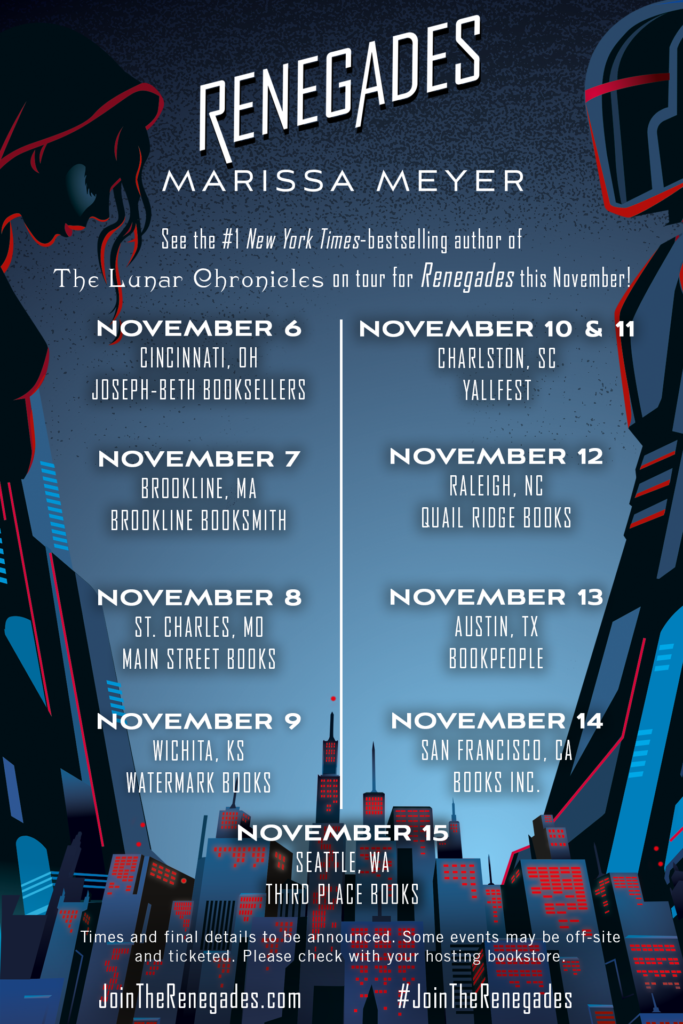 NOVEMBER 6
Joseph-Beth Booksellers
Cincinnati, OH
NOVEMBER 7
Brookline Booksmith
Brookline, MA
NOVEMBER 8
Main Street Books
St. Charles, MO
NOVEMBER 9
Watermark Books
Wichita, KS
NOVEMBER 10 – 11
YALLFest
Charleston, SC
NOVEMBER 12
Quail Ridge Books
Raleigh, NC
NOVEMBER 13
BookPeople
Austin, TX
NOVEMBER 14
Books Inc.
San Francisco, CA
NOVEMBER 15
Third Place Books
Seattle, WA
Posted on:
19th Jun 2017 /
Categorized:
Cinder
Due to popular request, I am finally getting around to creating a brief little pronunciation guide for all those lingering uncertainties!
I hope I've captured all the big ones here, but if there's one I missed, please leave it in the comments. I'll attempt to check back on this post from time to time and make sure it's updated.
Adri: ah-DREE (Hindi)
Aimery: EM-mer-ee
Note: I say EM, as opposed to AIM, because I knew a guy named Aimery in high school and that's how he pronounced it, but I have heard it both ways. And no, the character was not based off that guy, I just thought it was a cool name.
Benoit: ben-WAH (French)
Channary: CHAN-ner-ee (Cambodian)
Dataran: da-TAR-en
Note: I've been unable to find the 'official' pronunciation of this name, but this is how I've always said it. I think it's a Malaysian name?
Erland: er-LAHND (rhymes with pond)
Note: One of the few purely made up names in the book, Erland is an anagram for his Lunar name, Darnel.
Farafrah: far-AH-frah
Note: Inspired by a real place in Egypt; sometimes spelled "Farafra."
Fateen: fay-TEEN (Arabic)
Note: Some sources I see have one syllable for 'teen,' which is how I pronounce it, but some sources seem to give it an extra hitch, i.e. tee-EN. Do any Arabic speakers know for sure?
Garan: GAR-en (in which GAR rhymes with car)
Note: This is a name I thought I'd made up (therefore I also got to make up the pronunciation). I later learned that this is in fact an old Gaelic name, but I believe there it's pronounced GAER-in… or something like that.
Iko: EE-ko
Note: I've always said EE-ko, as the name was inspired by the Japanese language, but the audiobook narrator says I-ko (or EYE-ko), so I'll accept both.
Jacin: JAY-sin (rhymes with basin; or exactly like the name Jason)
Jael: JAY-el
Kai: Ky (rhymes with sky)
Kaito: Ky-TOE (long I, long O)
Kesley (Ze'ev Kesley, Maha Kesley): KES-lee
Note: Pronounced exactly how it looks, but I've noticed lots of readers misread it as "Kelsey."
Letumosis: let-oo-MO-sis
Levana: le-VAHN-ah (rhymes with Donna)
Linh: linn (like the name Lynn)
Nainsi: NAIN-see (in which NAIN rhymes with plain)
Peony: I say PEE-uh-nee, but some people say pee-OH-nee, and that's fine, too. (A peony is a type of flower.)
Ran: Pronounced like the verb "ran" / rhymes with "tan"
Rieux: ree-OO
Note: Scarlet's hometown was inspired by a real town called Rieux-Volvestre in southern France, and it turns out I've been pronouncing it wrong all these years! (I've been saying "Roo.") Thanks to the commenter for correcting me.
Rikan: ree-KAHN
Ryu: ree-OO
Note: It was not intentional on my part for this name to sound like Scarlet's hometown of Rieux, but let's go ahead and assume there's actually some deep metaphorical meaning there. *wink*
Sybil: SIH-bul
Thaumaturge: THAHM-ah-terj
Note: I did not make this word up! I heard it for the first time in one of those Word-a-Day calendars while I was writing CINDER. It technically means "a magician."
Ze'ev: zeh-EHV (Hebrew)
Note: This one is really tricky for us Americans, so here is a recording of someone saying the name.
Posted on:
23rd May 2017 /
Categorized:
Marketing & Promotion
Has this been a month for reveals, or what? And they keep on coming!

1: RENEGADES is now a DUOLOGY!
(If you've been following along, you might know that this story started out a trilogy… then became a stand-alone. Well, now it's back up to two books, and I'm 99% certain I've got it nailed down, HA! This definitely feels like the right course for Adrian and Nova's story and I cannot WAIT to share it with you!)
Which is all to say… look for RENEGADES Part II (Title TBD) in Fall 2018!

2: Yesterday, Fierce Reads unveiled the brand new Universe of Marissa Meyer web site*!! (And it's sooooo pretty!)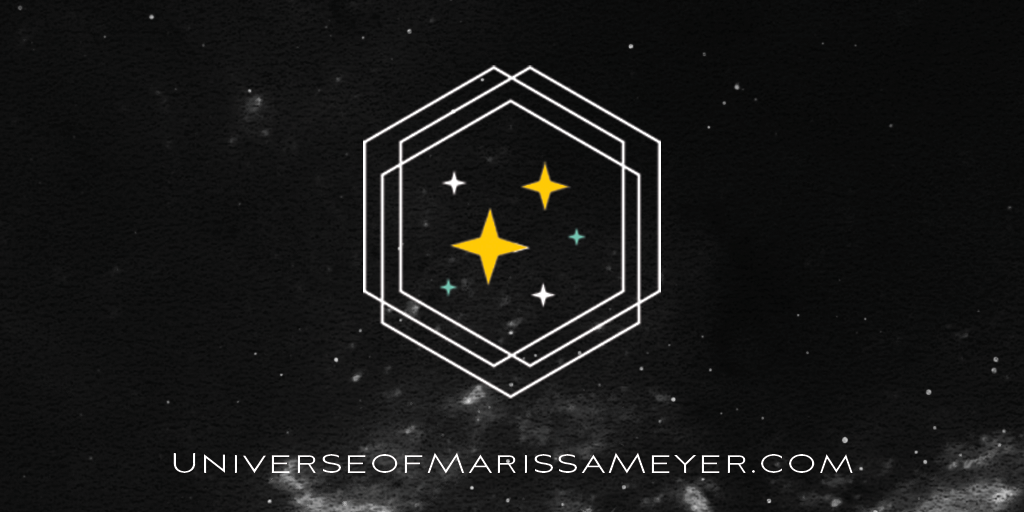 Check it out to learn more about my books, from TLC to Renegades!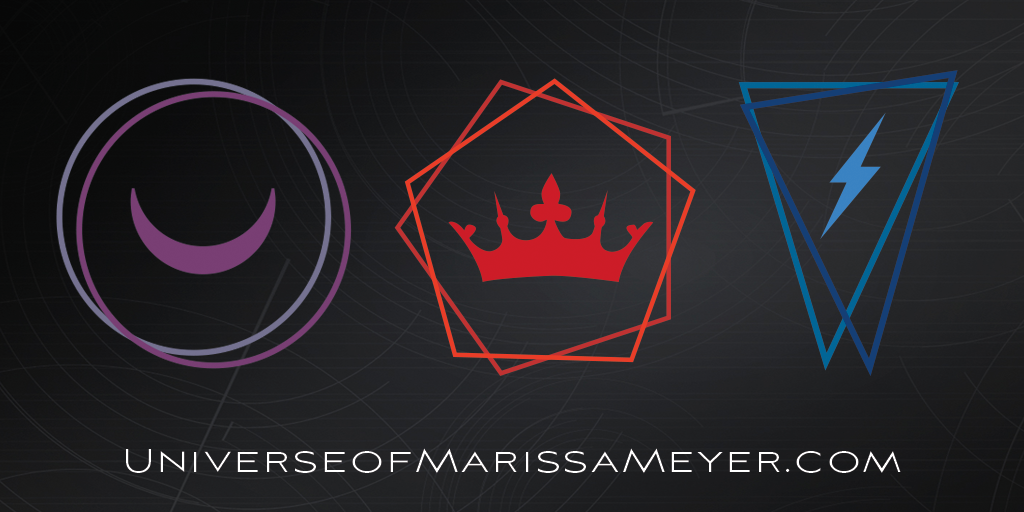 3: As part of the big reveal, Fierce Reads is giving a sneak peek of RENEGADES! Sign up here to read the first chapters.
Enjoy!!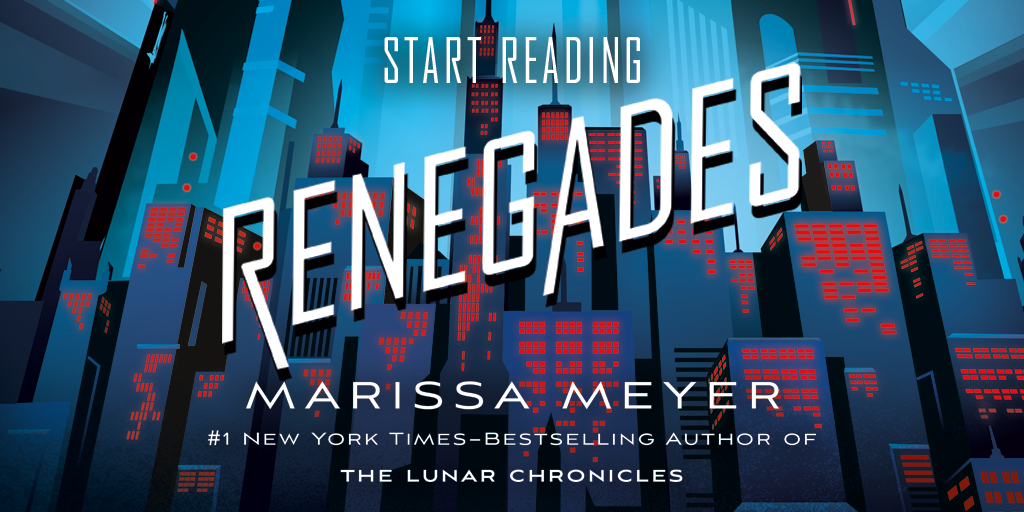 * The Universe of Marissa Meyer is still separate from this web site (marissameyer.com), which will continue to host my personal blog and newsletter.
Posted on:
18th May 2017 /
Categorized:
I'll be at BEA and BookCon in New York City in a couple of weeks! Here's my schedule – I hope to see some new and familiar faces!!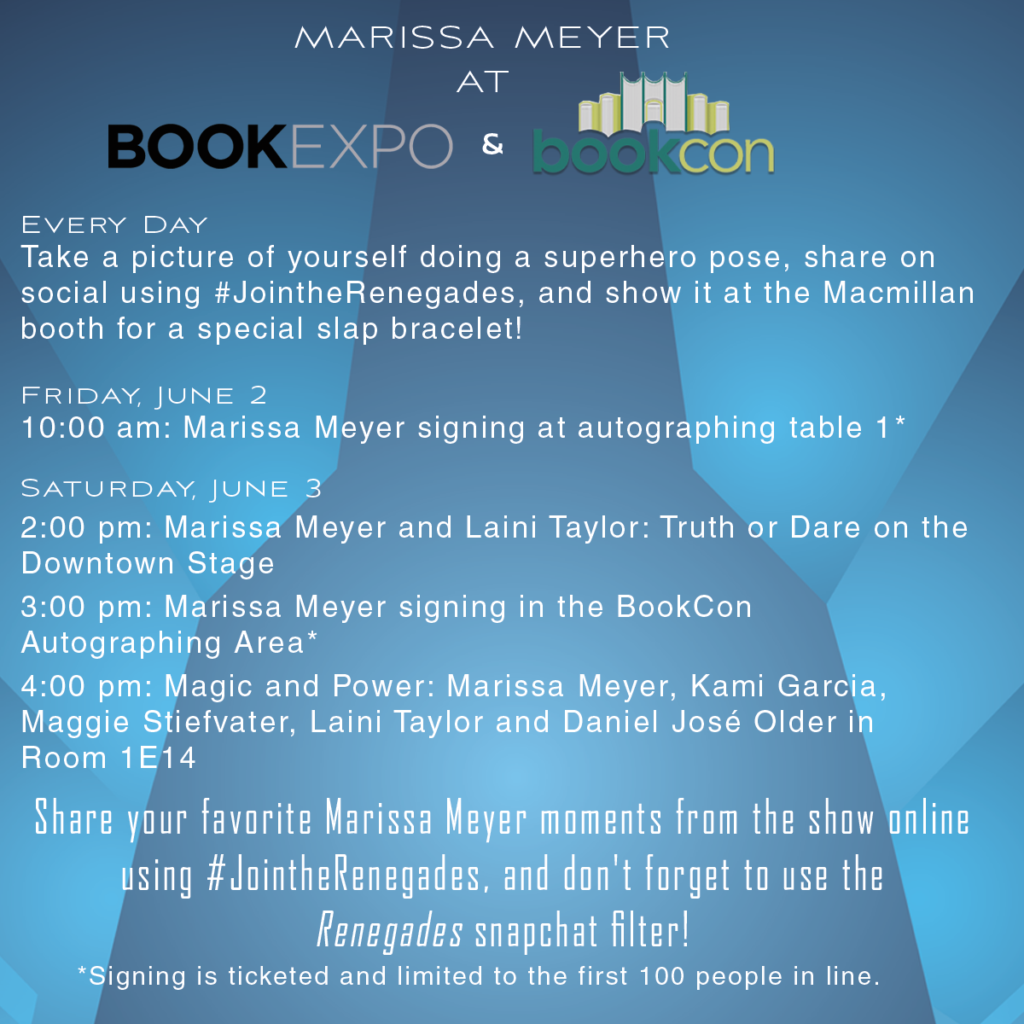 FRIDAY, JUNE 2
10:00 AM: Formal Autographing at Autographing Area Table 1
I will be signing 100 samplers of RENEGADES.
3:00 PM: AudioBook Tea
Location: Room 1E07/08
Panelists: Marissa Meyer, James Patterson, Daniel José Older Moderator: Alan Alda
Description: Four bestselling authors take the stage to discuss their craft, creativity, and inspiration, with a focus on the changing audiobook landscape.
*

SATURDAY, JUNE 3
2:00 PM: YA Truth or Dare with Marissa Meyer and Laini Taylor
Location: Downtown Stage
Moderator: Cristina Arreola, Bustle.com
3:00 PM: Formal Signing in the BookCon Autographing Area
4:00 PM: Magie and Power Panel with Kami Garcia, Marissa Meyer, Maggie Stiefvater, Laini Taylor, and Daniel José Older
Location: Room 1E14
Posted on:
16th May 2017 /
Categorized:
Book Love
AAAAH! This past week has been INTENSE with awesome things happening.
First, we revealed the completely kickass cover for Wires and Nerve, Vol. 2: Gone Rogue over at the The Mary Sue: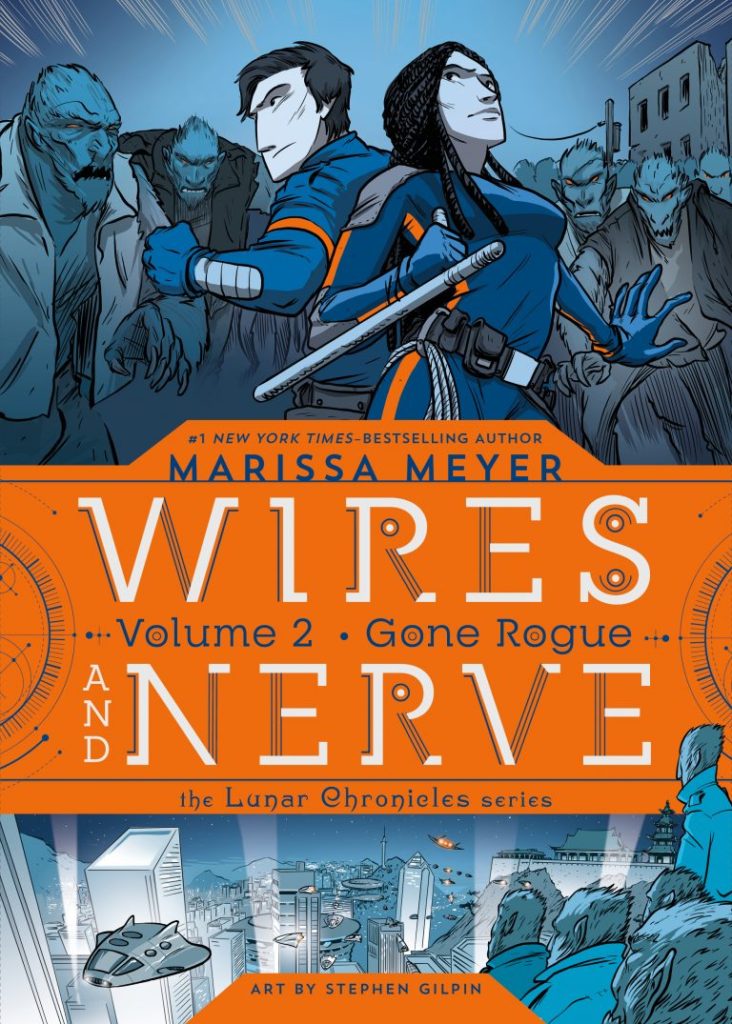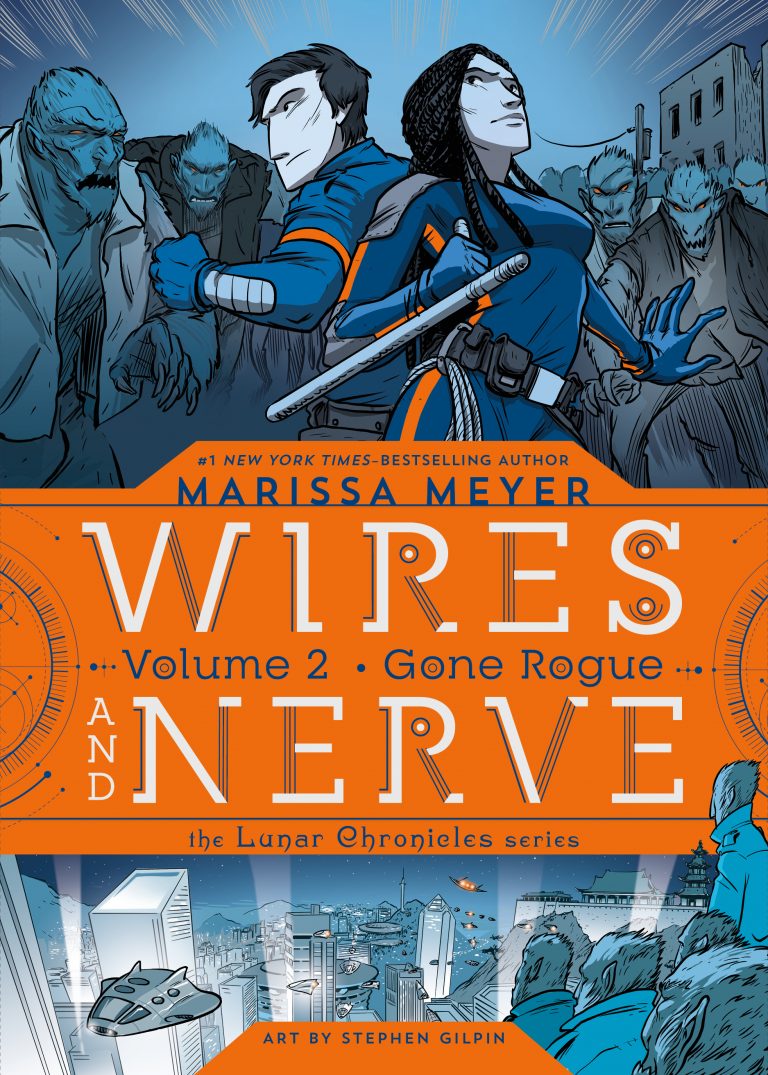 Release date: January 2018
.
.
.
.
.
And THEN… just yesterday we also revealed the cover for… RENEGADES!!!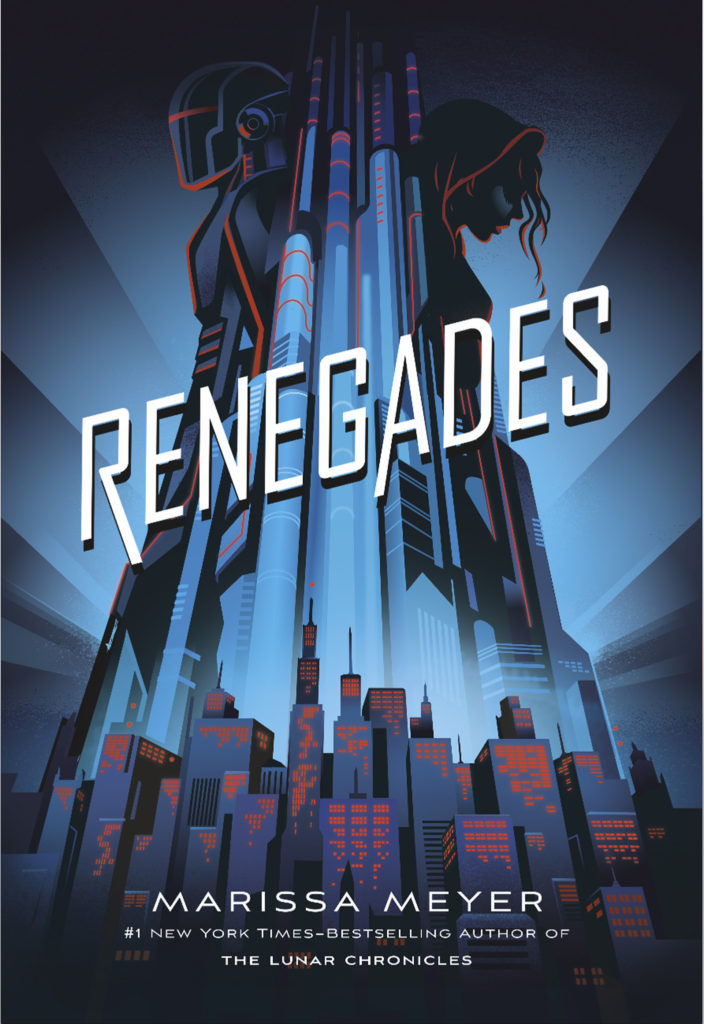 Release date: November 2017
Click through to visit the exclusive reveal at the LA Times' Hero Complex blog and get a special sneak peek of the book's first pages!
I love both covers so-so-SO much, but especially the cover for RENEGADES. It is everything I hoped for and more. In fact, it just might be my favorite of all my covers to date – and that is saying something!
*SQUEAL!*