Posted on:
6th Sep 2016 /
Categorized:
Events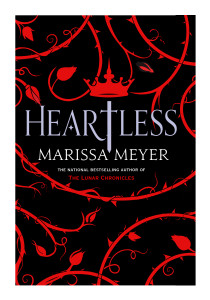 You are cordially invited to…
THE HEARTLESS MAD HATTER TEA PARTY
Seattle, WA
*
When: Monday, November 7, 7:00p.m. (Doors open at 6:00pm – arrive early for the best seats!)
Where: Town Hall Seattle, Seattle, WA
What: Books, Tea, Raffles, Games… and activities of the mad and curious sort
Details: Don your finest hat and come join #1 New York Times bestselling author Marissa Meyer for a Mad Hatter Tea Party to celebrate  the launch of HEARTLESS, the stunning prequel to Alice in Wonderland about the Queen of Hearts. The event will include a presentation from Marissa, book signing, delicious treats, and plenty more.
Crazy hats or whimsical costumes are encouraged.
*
Ticketing: PURCHASE YOUR BOOK AND TICKET HERE.
This is a ticketed event. Tickets can be purchased in advance of the event online or at the door. The price of the ticket includes a copy of HEARTLESS and a ticket for a raffle at the event. Multiple ticketing options are available online. Call Elliott Bay Book Company with any questions at 206-624-6600 (or email events@elliottbaybook.com)  if you have a special circumstance to discuss.
*
The Raffle and Charity: Every guest will receive one raffle ticket, for an assortment of amazing prizes. More tickets will be available to purchase during the event. All raffle tickets benefit the organization Save a Child's Heart, which provides urgently needed pediatric heart surgery for children from developing countries.
*
The Signing: Doors will open at 6:00pm. Signing line letters will be distributed as guests arrive. Marissa will personalize all copies of HEARTLESS. She will sign, but not personalize, all books from the Lunar Chronicles series. Pre-signed copies of HEARTLESS will be made available for anyone who can not stay for the signing.
*
Getting There: There is very limited parking available at Town Hall Seattle, with overflow parking available at the nearby Seattle Convention Center. Please plan on leaving extra time to find parking. For directions and more information, visit the Town Hall Seattle website here.
*
Are you going? Let us know on the Facebook event page!
I'm SO EXCITED for this book to hit shelves and hope to see many of you at the party!
Posted on:
22nd Aug 2016 /
Categorized:
Giveaways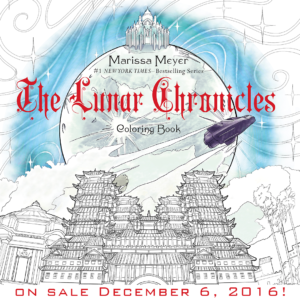 Break out those crayons and colored pencils, it's time for a coloring-themed giveaway!
Last week my publisher released the cover of The Lunar Chronicles Coloring Book, coming out this December, along with an exclusive download-able coloring sheet of Artemisia Palace.
Well, I colored mine…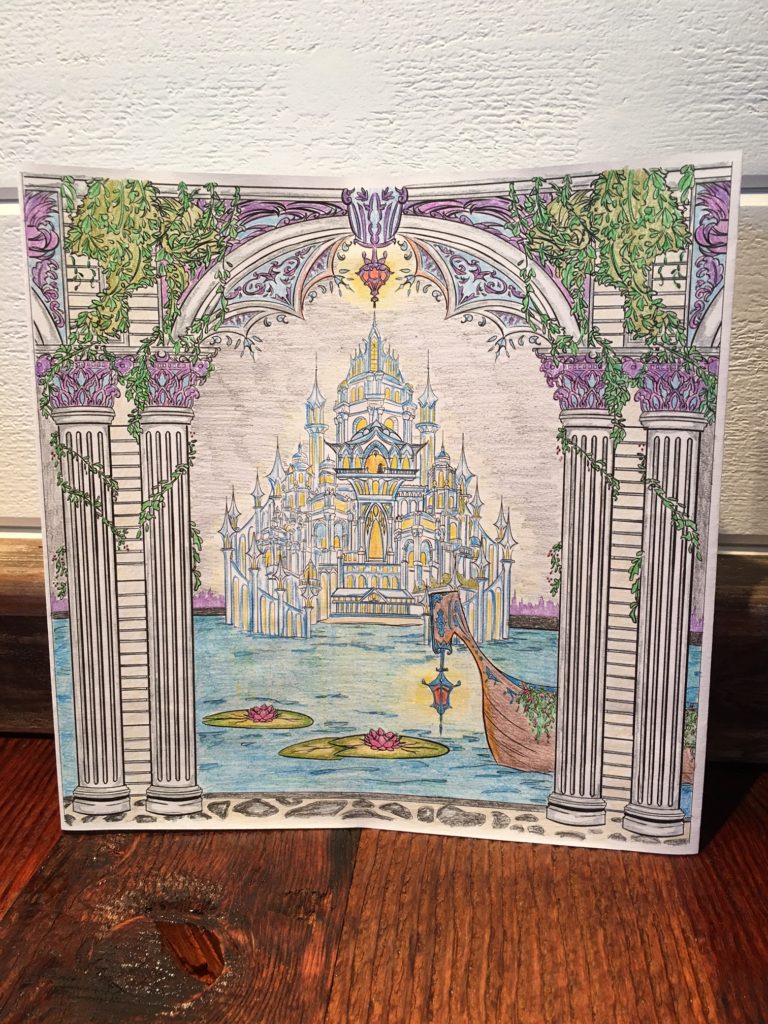 … and now it's your turn!
TO ENTER THE GIVEAWAY:
1. Download the Artemisia coloring sheet.
2. Color, color, color!
3. Post your page to the social media of your choice with the hashtag #TLCColoringBook. (And yes, you must have access to a social media account in order to enter this giveaway.)
4. Enter the Rafflecopter form below.
5. Sit back and wait for the winner to be announced next week!
Open internationally.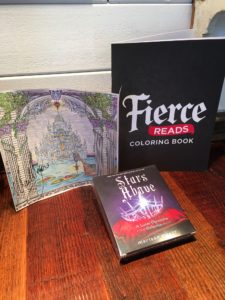 The prize: An Artemisia coloring sheet, colored and signed by me; a limited-edition Fierce Reads coloring book; and an audiobook of Stars Above
Posted on:
19th Aug 2016 /
Categorized:
Coloring Book
We've revealed two brand new covers this month. I love them both so much and cannot wait to hold the finished copies in my greedy little hands!!
First up….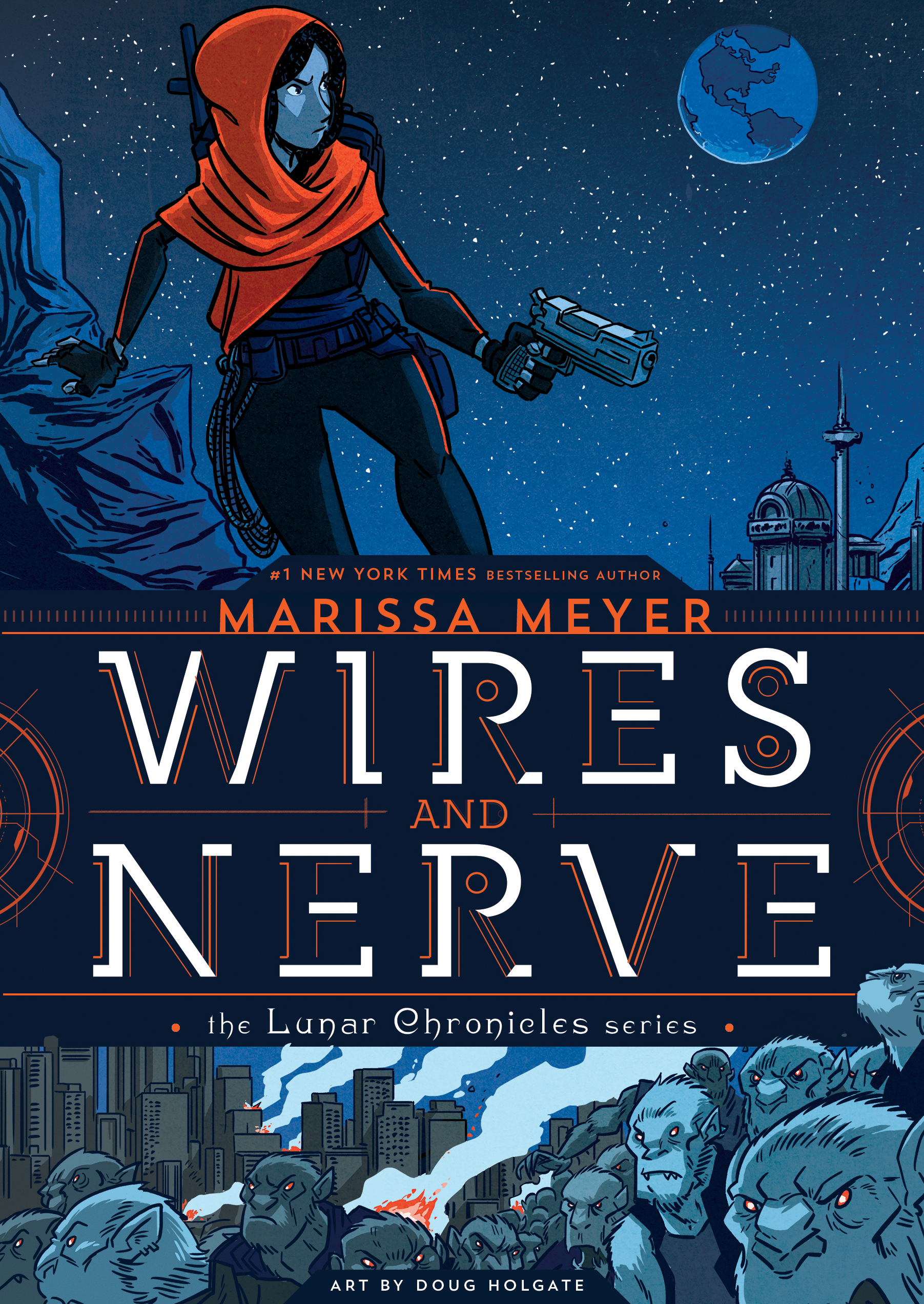 Wires & Nerve, Volume I
Illustrated by Doug Holgate
Release date: January 31, 2017
About Wires & Nerve:
Follow Iko, the beloved android from the Lunar Chronicles, on a dangerous and romantic new adventure — with a little help from Cinder and the Lunar team.
Bestselling author Marissa Meyer extends the world of the Lunar Chronicles with a brand-new, action-packed story about Iko, the android with a heart of (mechanized) gold. When rogue packs of wolf-hybrid soldiers threaten the tenuous peace alliance between Earth and Luna, Iko takes it upon herself to hunt down the soldiers' leader. She is soon working with a handsome royal guard who forces her to question everything she knows about love, loyalty, and her own humanity. With appearances by Cinder and the rest of the Rampion crew, this is a must-have for fans of the bestselling series.
---
And #2: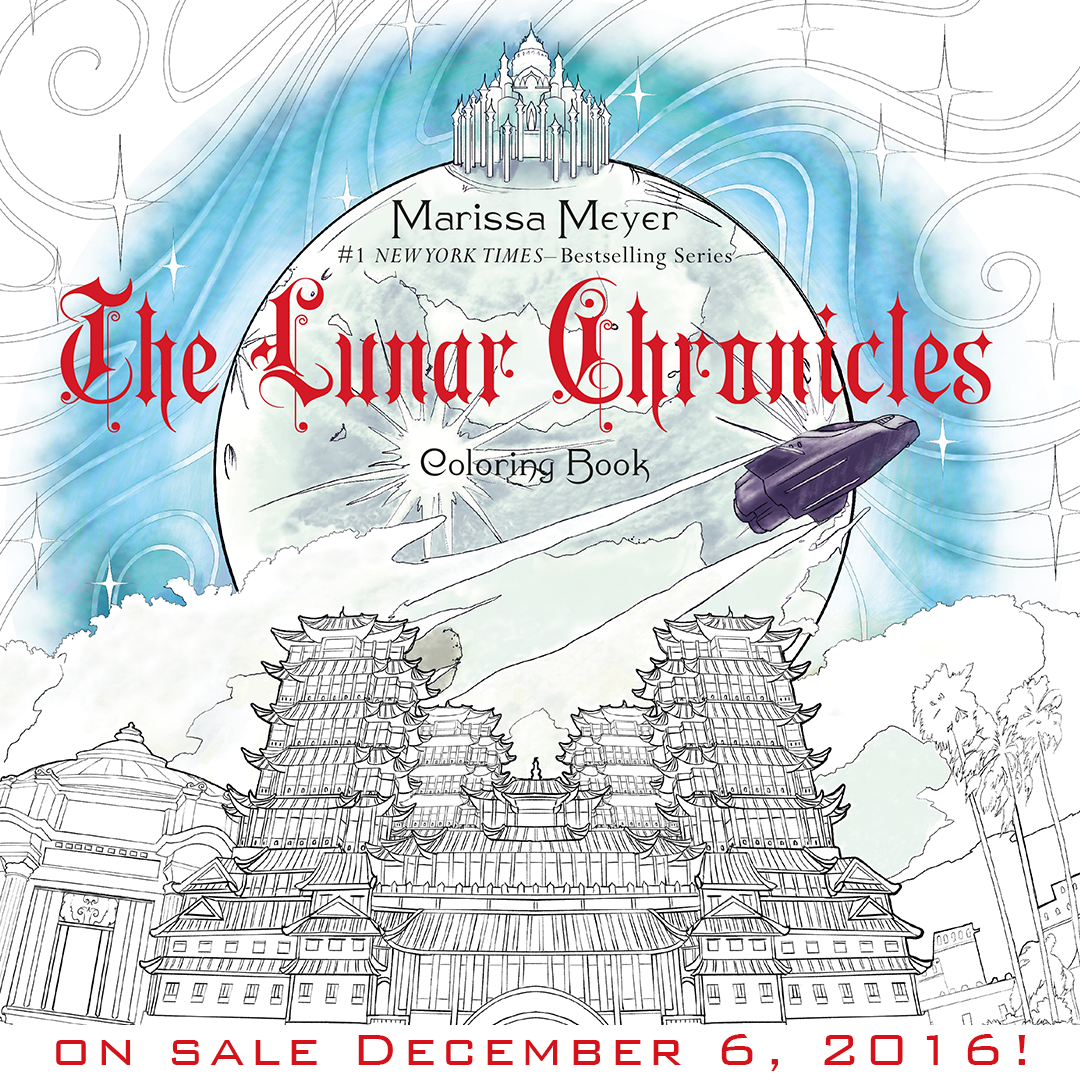 The Lunar Chronicles Coloring Book
Illustrated by Kathryn Gee
Release date: December 6, 2016
About the TLC Coloring Book:
People, places, and scenes from Marissa Meyer's bestselling and beloved intergalactic adventure come to life in  this enchanting coloring book. Castles, costumes, and characters inspired by fairy tales are detailed with forty-five intricate and decorative drawings, perfect for coloring. Along with new text from the author, including never-before-published commentary about the series, this is a volume that Lunartics (old fans and new) will want to own.
Can't wait until December to start coloring?
Download this coloring sheet of Artemisia and get started today!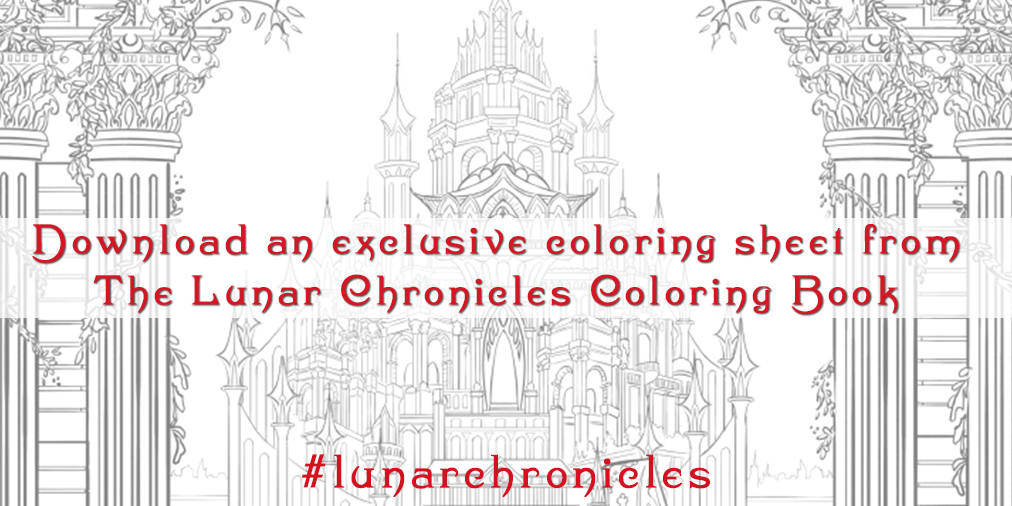 Posted on:
10th Aug 2016 /
Categorized:
Hi everyone, just a quick note to let you know that the platform that is hosting the type form for entry submissions has been experiencing some minor issues this past week. They seem confident that it will be resolved within the next 72 hours.
If you tried submitting your contest entry and had trouble with the form, please give it a few days and try again. Hopefully that will resolve it!
Thanks,
Marissa
Posted on:
1st Aug 2016 /
Categorized:
Giveaways
IT'S TIME FOR A NEW CONTEST!
As you know, I love encouraging all sorts of fun and creativity, and while in the past we've had a number of different graphic-arts related contests, this time I wanted to try something a little different. Because creativity comes in all forms and, speaking from experience, not all of us are skilled in Photoshop!
So this time, rather than designing bookmarks, stickers, or insignias, I'm asking you to make something physical. Three-dimensional. Something you can hold in your hand. Or, to be precise, something you can wear on your head.
That's right—in honor of Heartless, Alice, and the Mad Hatter, I want you to make your own Wonderland-inspired headwear.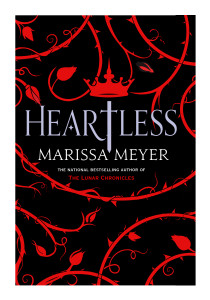 THE CONTEST
YOUR MISSION: Design and create a real headpiece inspired by Heartless and the world of Wonderland. This could be a hat, hair fastener, crown, coronet, tiara, or any other sort of headwear that strikes your fancy!
I know you guys haven't read Heartless yet, but the Mad Hatter is one of the characters you're going to meet—a very fine hatter who is making a name for himself and his spectacular, wondrous, peculiar hats. Some of them are big, gaudy, crazy creations. Some are sweet and elegant. Some are just plain weird.
So channel your inner Mad Hatter and create something fun, whimsical, over-the-top…. or none of the above! Make the hat that you would want to wear if you were invited to a Mad Hatter Tea Party… or, perhaps, for tea with the Queen of Hearts herself.
GUIDELINES
1. Your final creation must be an actual wearable headpiece—not just a drawing or artistic rendering of one.
2. You can use absolutely any medium or objects to create your headpiece. You can choose to create the entire thing yourself, or to use an existing hat/fastener/headband/whatever and embellish it from there.
3. Open internationally. (Woot woot!)
4. Please submit only one design. If you submit more than one design, your work will be disqualified.
NEED IDEAS TO GET STARTED?
Not sure where to begin your hat-making journey? Check out these exceptional Pinterest boards for inspiration:
HOW TO SUBMIT
Once your headpiece is finished, take a picture of it – either by itself or being worn. You may take multiple photos if it needs to be seen from multiple angles, but you will then have to combine them into one image for submission.
Share your design on your favorite social media platform and (optional) tell everyone how excited you are to read Heartless!
Once your design is finished, USE THIS TYPEFORM to submit your design and contact information. Note: You must upload the design to the typeform in addition to posting it on social media.
All entries must be received no later than midnight PST on Wednesday, August 31, 2016.

VOTING AND PRIZES
Once all entries have been received, they will be uploaded to my Pinterest page so we can all admire them. I will then choose three finalists. Those finalists will be posted on this blog and fans and readers will be able to vote for the grand prize winner!
ALL THREE FINALISTS will receive a Wires & Nerve sampler book, a Fierce Reads coloring book, and a $50 gift card to a bookseller of your choice!
ONE GRAND PRIZE WINNER will receive, in addition to the above prizes, a signed ARC of HEARTLESS!
Also (optional) – if the grand prize winner is willing to have their headpiece sent to me, I would be honored to wear it at the Heartless Launch Party in Seattle, Washington, this November.
Happy hat-making, and GOOD LUCK!
Posted on:
14th Jul 2016 /
Categorized:
Events
Are you heading to San Diego Comic-Con next week?
ME TOO!! (And I've been planning my Wonderland-inspired outfits all month.)
I actually have the incredible honor of being one of the Con's special guests this year, and while I'm still not entirely sure what that means, I am so very flattered, and thrilled to be given a whole bunch of opportunities to meet readers, sign books, and talk all things Lunar Chronicles, Heartless, and Wires & Nerve!!
Here's my complete schedule of panels and signings. I hope to see you there!
Thursday, July 21
4:00 – 5:00 PM: Retellings & Remixes: Updating and Adapting Classic Stories (Panel)
Room: 32AB
Moderator: Sam Maggs, editor at The Mary Sue, and author of Fangirl's Guide to the Galaxy and Wonder Women.
Authors: Marissa Meyer (SDCC Special Guest 2016), author of The Lunar Chronicles, and the upcoming Heartless, Renee Adiah, author of The Rose and the Dagger, Colleen Houck, author of Recreated, Anna Todd, author of Imagines, Jodi Meadows, My Lady Jane, Colleen Oakes, Queen of Hearts
6:00 PM: Panel Signing
Autographing Area #9
Friday, July 22
2:00 – 3:00 PM: It's the End of the YA Series (Panel)
Room: 29AB
Moderator: Kami Garcia
Description: Join us to hear Alexandra Bracken (The Darkest Minds series, Passenger series), Marissa Meyer (The Lunar Chronicles, Heartless), and Mary E. Pearson (The Jenna Fox Chronicles, The Remnant Chronicles) discuss the perils, promises, and joys of ending a series.
Saturday, July 23 
9:45 AM: In-Booth Signing
Mac Kids Booth #1117
Giveaways: WIRES & NERVE chapter sampler (100) + poster (150)
Mysterious Galaxy will be selling the Lunar Chronicles
5:00 PM: In-Booth Signing
Mac Kids Booth #1117
Giveaways: HEARTLESS galleys (100) and vinyls (150)
Mysterious Galaxy will be selling the Lunar Chronicles
Sunday, July 24
10:00 – 11:00 AM: Spotlight on Marissa Meyer
Room 24ABC
Moderator: Petra Mayer, NPR Books Editor
Description: #1 New York Times bestselling author of The Lunar Chronicles, sits down with NPR's Petra Mayer to talk everything from the explosive success of The Lunar Chronicles, the power of YA fandoms, her first Lunar Chronicles graphic novel, to what fans can expect from Heartless, this Fall's most-anticipated young adult novel.
11:30 – 12:30 Autographing Area Signing
Autographing Area Table 9
Posted on:
15th Jun 2016 /
Categorized:
Cinder
Who remembers the Litographs Contest that resulted in this gorgeous Cinder artwork by Snigdha Chaya Saikia?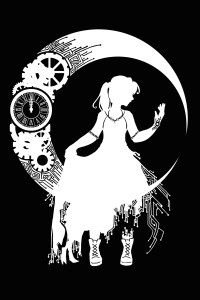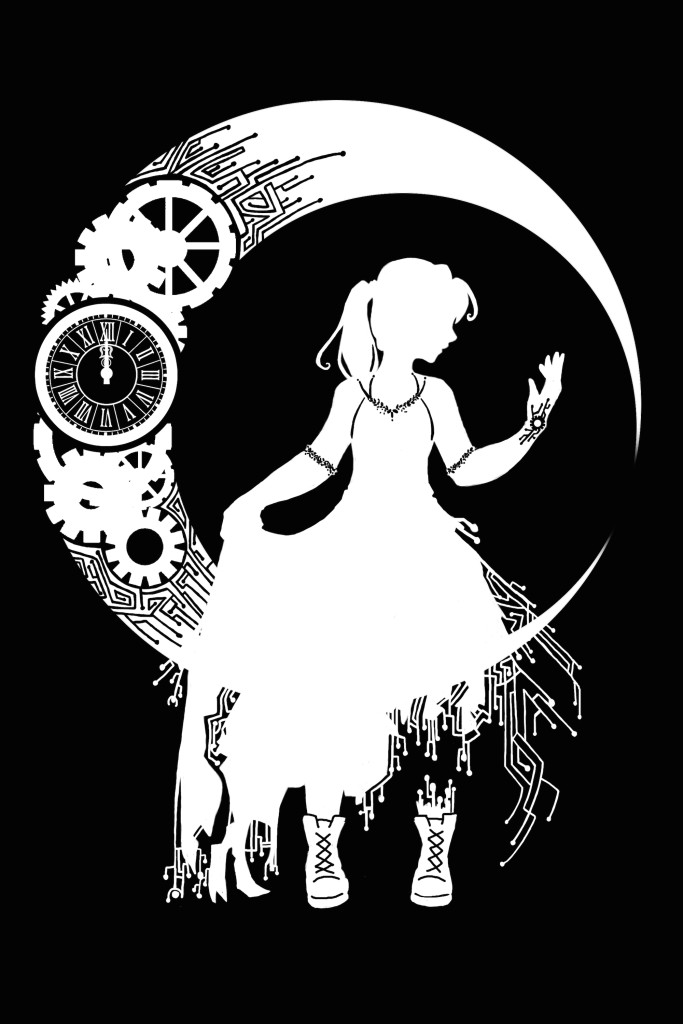 Well, the resulting Cinder Litographs merchandise has been available to purchase for a while now, but I'm finally getting my act together and hosting a Cinder Litographs Giveaway!


(And the crowd goes wild.)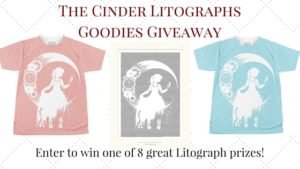 Eight winners will receive either a T-shirt or poster. Fill out the form below for your chance to win!





Open internationally.
Can't see the form? Click here.
Posted on:
13th Jun 2016 /
Categorized:
Events
We've just announced details for the Heartless tour, happening this November! We're in big party-planning mode, and these stores are all gearing up for some fun "royal ball" or "mad tea-party" shenanigans. I look forward to meeting lots of Lunartics and Alice fans alike!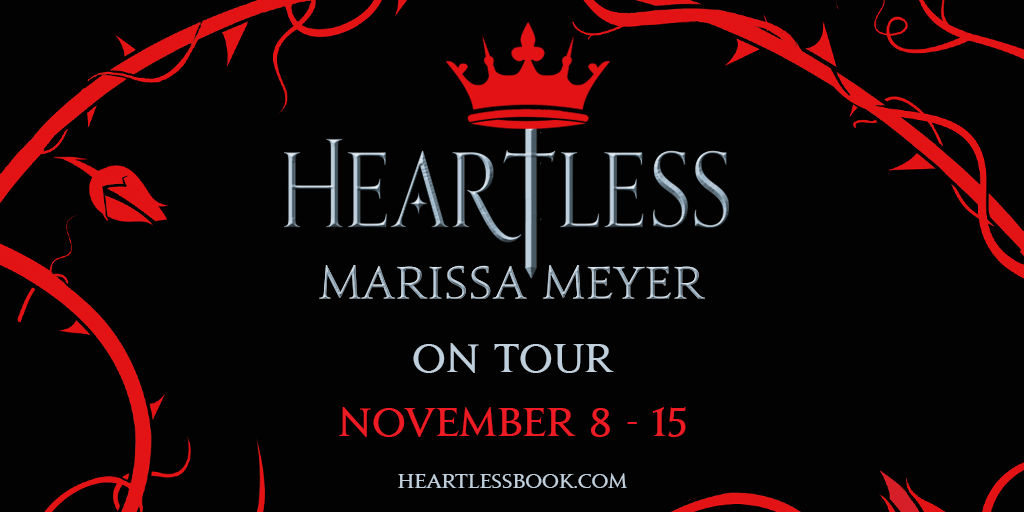 NOVEMBER 8
Seattle, WA
Details to follow!
NOVEMBER 9
Provo, UT
Provo City Library
NOVEMBER 10
New York, NY
Barnes & Noble Union Square
NOVEMBER 11
Saratoga Springs, NY
Northshire Books
NOVEMBER 12
Naperville, IL
Anderson's Bookshop
NOVEMBER 13
Parma, OH
Cuyahoga County Public Library
NOVEMBER 14
Decatur, GA
Little Shop of Stories
NOVEMBER 15
Nashville, TN
Parnassus Books
Times and ticketing information to be determined. Stay tuned!